Estimated read time: 3-4 minutes
This archived news story is available only for your personal, non-commercial use. Information in the story may be outdated or superseded by additional information. Reading or replaying the story in its archived form does not constitute a republication of the story.
TOOELE -- The mother jailed for sending text messages during a court proceeding has been released. A judge let her go early after explaining the problem wasn't that she texted but what she texted.
The Henwoods say they are innocent, but the judge says there's clear and concise evidence the couple has been conspiring to hide assets and, in this case, they were doing it via text.
Susan Henwood released from jail
Leaving the Tooele County Jail Wednesday afternoon Susan Henwood feels nothing but relief. "I cried for two days straight," she said.
The mother of four spent the last two days in jail on a contempt of court charge stemming from a debt collection case against her husband Joshua.
He said, "I think he personally attacked me, to get to me, through my wife."
The plaintiff in the case claims he's been trying to seize and sell a number of vehicles to recoup losses, but the Henwoods keep hiding them.
"I have no record," Susan said. "I have nothing, never been in jail, and I don't get believed."
The judge ordered Susan released Wednesday afternoon, not because he was wrong he says, but because she is a mother and he wants to move the case along.
Reasons for the contempt or court charge
In early April, Susan Henwood went to court to keep an eye on the case when her husband was sick. As judge Stephen Henroid discussed picking up the Henwoods' Polaris Ranger with the plaintiff, a woman sitting near Susan says she heard her say "we will just move it, they are not getting it," and she was texting at the time she made the statements.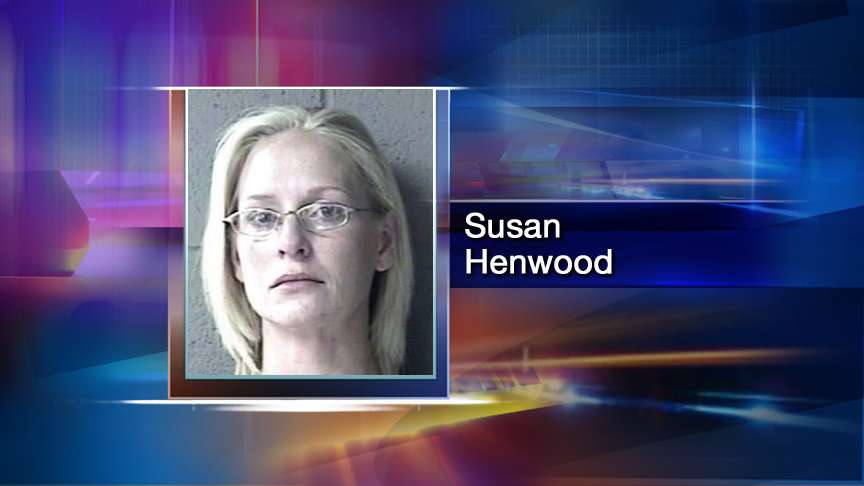 The Henwoods said the text messages were innocent updates on the case, but the judge didn't see it that way and sentenced Susan to 30 days in jail.
The judge told Mrs. Henwood those were claims that she did not dispute in a Monday court hearing, and that's why he sent her to jail.
He also told Joshua Henwood that he has repeatedly contradicted statements he's made in court. Henwood, though, says the contradictions come from confusion over ownership of the companies he's involved in, and that the biggest mistake he's made so far was not hiring an attorney until recently.
Legal experts: Jail time rare in contempt cases
Presiding 3rd District Judge Robert Hilder says a contempt charge is discretionary, within clear rules.
"Jail is really rare, but sometimes it's the only way to get people to understand that: 'This is serious. You need to respond,'" Hilder said.
Hilder says other alternatives for civil contempt are a $1,000 fine, payment of attorneys' fees or restrictions on access to the court.
Future of Henwoods' case
Meanwhile, the Henwoods' attorney says he plans to subpoena Susan's cell records. After all is said and done, no one actually has a copy of the alleged text messages.
"I've never heard of a judgment being ruled off of no proof, just straight someone said something," Susan said.
The judge can still order Susan to finish the remaining 28 days of her sentence if he chooses to do so later. For now a new court date has been set to try to settle this debt in this case once and for all.
The Henwoods face a judgment totaling more than $60,000 in collections and court fees from restaurant equipment that was sold to a company owned by Joshua Henwood. The couple's attorney, who was just hired a little over a week ago, claims the plaintiff has seized more than that in assets.
Gary Bueller, the attorney for plaintiff Bob Wisdom, would not comment to KSL. But in court he said he's angry over delays in collecting money in the case, and he's not too happy with the publicity it's received.
------
Story compiled with contributions from Jed Boal, Sarah Dallof, Marc Giauque and Andrew Adams.
×
Related links
Related stories
Most recent Utah stories