This archived news story is available only for your personal, non-commercial use. Information in the story may be outdated or superseded by additional information. Reading or replaying the story in its archived form does not constitute a republication of the story.
BOUNTIFUL -- A bridge along Interstate 15 in Bountiful has begun to fall apart, forcing the Utah Department of Transportation to reduce traffic on northbound I-15.
The far right lane of the bridge that spans across 500 South is currently closed. Westbound 500 South is also closed under the bridge.
UDOT crews had originally planned to increase lane closures and extend them for a couple of days in order to fix the bridge, but now they have a new plan.
They will close a second lane on northbound I-15 at 8 p.m., and all east and westbound lanes of 500 South will close beneath the bridge at 10 p.m.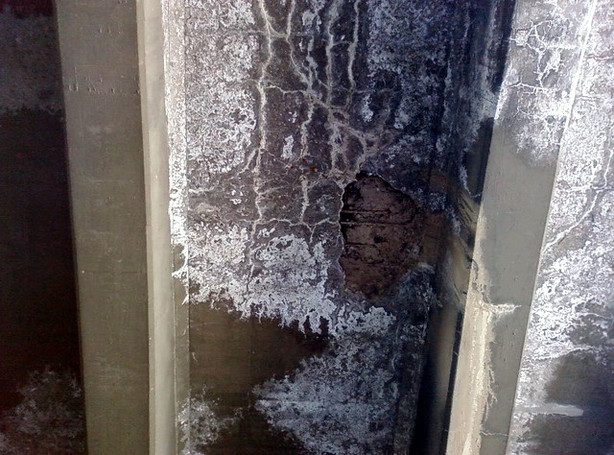 Crews will temporarily fix the bridge overnight and reopen 500 South and the two I-15 lanes by morning. They then plan to make a more permanent fix this weekend.
Monday's closures began when a driver called 911 because he saw concrete coming down on the road. The Utah Highway Patrol called UDOT, and engineers decided the bridge was safe, the steel structure at least.
UDOT spokesman Nile Easton said, "What we have is, during the freeze-thaw cycle, meaning we've had all of that rain, it comes in, it freezes up at night. It can cause cracking in the concrete. The same process that causes pot holes and, in this case, it is causing the concrete around the steel to actually start to crack apart and fall down. And that is what we have here."
At least one vehicle has been damaged by the falling concrete.
Because of reduction and the obvious effects on evening rush hour traffic, semi trucks are allowed to travel on the Legacy Parkway.
------
Story compiled with contributions from Nicole Gonzales and Marc Giauque.
×
Photos