Estimated read time: 3-4 minutes
This archived news story is available only for your personal, non-commercial use. Information in the story may be outdated or superseded by additional information. Reading or replaying the story in its archived form does not constitute a republication of the story.
OGDEN -- Charges have been filed against one of the men involved in a deadly crash in Ogden Wednesday night.
Andrew Gomez charged
Andrew Gomez, 21, was the passenger in a vehicle that was fleeing from police when it slammed into another car, killing the two teenagers inside. The Weber County Attorney's Office screened the case against Gomez Friday morning and filed charges of assault on a police officer and resisting arrest.
Gomez's mother says he's not a bad guy. "He's a good kid. He doesn't get into trouble," Stacey Mora said.
Outside Ogden's 2nd District Court, Stacey Mora showed us documents she says prove her son is not a criminal. She says there are two debt collection cases and a seat belt violation against him.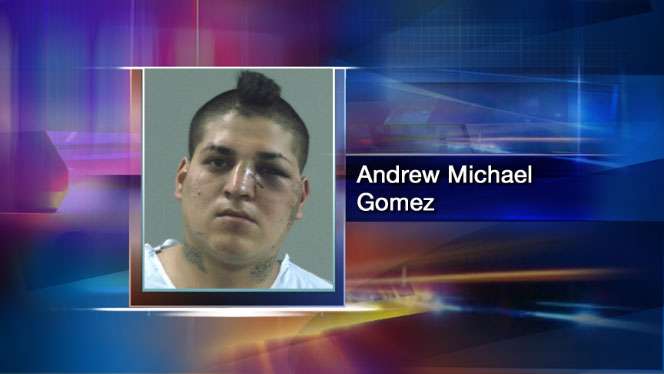 "I found nothing. We found nothing. He has no criminal background," she said.
But Ogden police say Gomez is a known gang member with a lengthy history of criminal arrests.
Juvenile records are not public, but we searched district court and Ogden Justice Court records. Gomez has multiple traffic violations, but we found only one criminal case against him: In 2007, he pleaded guilty to a unlawful possession of alcohol by a minor, a misdemeanor.
Police say Gomez and 17-year-old Mark Mora, who was the driver of the fleeing car, matched the description of two men seen burglarizing a home in Ogden's east bench Wednesday morning.
When police saw their white Cadillac later that night, they led officers on a short chase. Mora ran a red light and slammed into a car, killing Blake Strebel and Derek Jasper.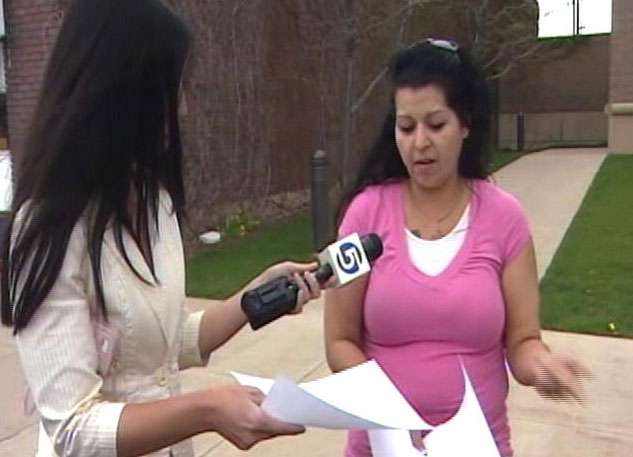 A probable cause affidavit says after the crash, Gomez began to run from the scene and, when caught, fought with officers and clawed at one of them.
"We're just going to continue with our investigation into the burglary charges we suspect them of committing," said Ogden police Lt. Loring Draper.
Stacey Mora says she's sorry the whole thing happened. "It was a mistake. This was the biggest accident, the worst nightmare of our lives, that two people are dead because of it," she said.
Mark Mora facing several charges
Charges have also been recommended by the Utah Highway Patrol for the 17-year-old driver. Mark Mora could face two counts of vehicular homicide, driving under the influence, evading police, running a red light, improper registration, no proof of insurance and driving on a denied license.
UHP Trooper Cameron Roden said, "It's one of those ones where, you know, where you're kind of getting the book tossed at you because you have a long list of things that you've done wrong."
The county attorney's office says that it has not screened the charges against Mora yet. Prosecutors say they haven't even seen the file on him.
Mora is currently being held at the Weber County Detention Center and will remain there until those charges are filed and it's determined if he will be charged as an adult.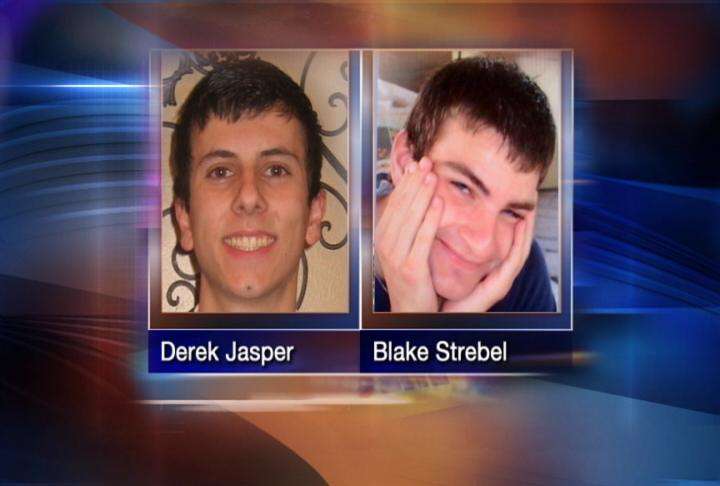 Investigation into the alleged burglaryAccording to the Ogden City Police Department, both suspects could face more charges for the alleged burglary that triggered the chase.
"We're just going to continue the investigation on the burglary charges that we suspect them of committing, and they'll probably be in continuation of the investigation for the vehicular homicide by the Highway Patrol," Draper said.
Trooper Roden says the UHP is now trying to reconstruct the crash. He also says some things inside the car were passed on to the Ogden Police Department, which may relate to their burglary investigation.
Memorial fund for crash victim
A fund has been set up to help Derek Jasper's family cover expenses. If you would like to help, you can donate to the Derek Jasper Memorial Fund at any Utah County Credit Union location. For questions, contact Jannette Richan at jrich@comcast.net.
------
Story compiled with contributions from Sandra Yi, Shara Park and Andrew Adams.
×
Related stories
Most recent Utah stories