Estimated read time: 2-3 minutes
This archived news story is available only for your personal, non-commercial use. Information in the story may be outdated or superseded by additional information. Reading or replaying the story in its archived form does not constitute a republication of the story.
SALT LAKE CITY -- A hit-and-run accident that happened at a residential intersection on Salt Lake City's east side Tuesday morning is prompting renewed calls for a tougher law to stop drivers from running away when people are hurt.
A lawmaker says a recent series of hit-and-runs makes a tougher approach much more likely in the next session of the legislature.
Tuesday morning's accident happened at 1400 East and 900 South. The car knocked the man off his bike face-first into the pavement. The female driver was clearly upset.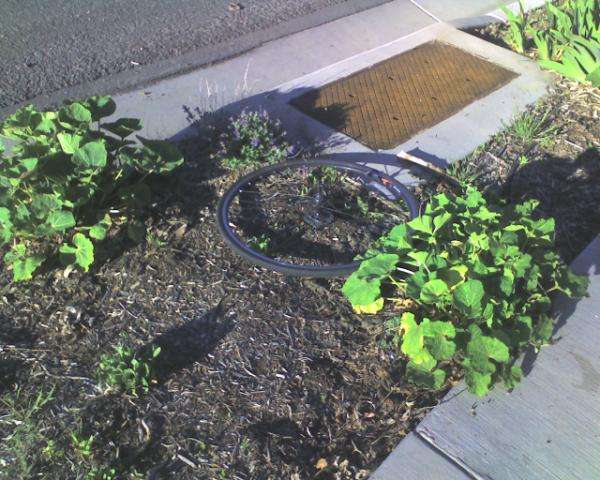 "[She] stopped, got out of the car, went over and looked, raised her arms and said something in anguish and then got back in her vehicle and continued northbound on 1400 East," said Salt Lake police Detective Dennis McGowan.
It's just the kind of driver reaction Rep. Chris Herrod had been hoping to stop in the last session of the legislature. "In some cases I think it can make the difference between life and death," he said.
In this case, the bicyclist survived with serious injuries. Other victims have been left to die by drivers with a different agenda.
"You know, it's possible they're panicked. Maybe they don't have a driver's license. Maybe they're under the influence of drugs or alcohol," McGowan said.
If they're caught a day later, they've usually sobered up, which leaves insufficient evidence for a felony prosecution.
Utah is one of the few states where hit-and-run, itself, is only a misdemeanor, even if the victim dies. "For me, it should never be less of a penalty for somebody to leave the scene and then come back the next day," Herrod said.
Herrod got a bill through the legislature in the last session which makes hit-and-run a felony, but only if the suspect has a previous drug or alcohol conviction. Making all injury hit-and-runs a felony was a non-starter in the last session because it would cost too much to prosecute more cases.
Herrod is already dusting off the tougher bill for the next session. "I think it will be easier, unfortunately, next year, just because of the number of accidents we've had over the last two months," he said.
Witnesses say the driver of the Green Saturn was a woman with brown hair pulled back in a bun. Her age is unclear; estimates range from young adult to a woman in her 40s.
------
Story compiled with contributions from John Hollenhorst and Andrew Adams.
×
Most recent Utah stories