Estimated read time: 2-3 minutes
This archived news story is available only for your personal, non-commercial use. Information in the story may be outdated or superseded by additional information. Reading or replaying the story in its archived form does not constitute a republication of the story.
SANTAQUIN -- A standoff with police ended late Sunday night when officers shot and killed a man who leveled a shotgun at them.
The Santaquin Police Department had a history with Michael Batchelor; they say it's unfortunate this latest run-in turned deadly.
The standoff began shortly before 9 p.m. at a home near 200 East and 200 North in Santaquin and lasted nearly two hours.
A relative of 34-year-old Michael Batchelor called 911 dispatchers saying Batchelor was inside his house refusing to come out and they believed he had suffered a gunshot wound.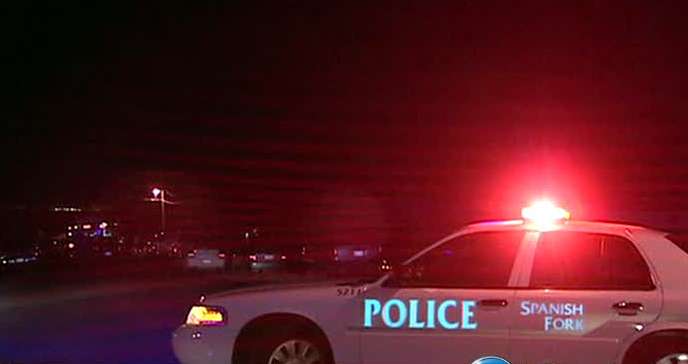 Officers arrived to find Batchelor's father and sister locked outside the house, unable to get in. Officers heard a crash inside the home, and thinking Batchelor was still alive and needing assistance, they kicked in the back door and went inside.
Santaquin Police Chief Dennis Howard said, "Once in the house, they heard the victim rack the shotgun once again and order them out of the house."
Once SWAT teams arrived, the officers complied with Batchelor's request and left the house. As they were leaving, one of the officers heard Batchelor make the statement: "You know how this is going to end."
SWAT teams continued to communicate with Batchelor and at one point used a robot to deliver a phone inside to him, but he refused to pick up. After about 20 minutes Batchelor came out of the home.
"The suspect came out of the house, out of the back room and leveled a shotgun at the officers, at which time one of the SWAT officers fired. At 10:43 Mr. Batchelor was confirmed deceased," Howard said.
Police say Batchelor had been in contact with most of his family during the standoff and told them goodbye before he was shot.
Police say he was married with three children. They also say he was having alcohol and marital problems.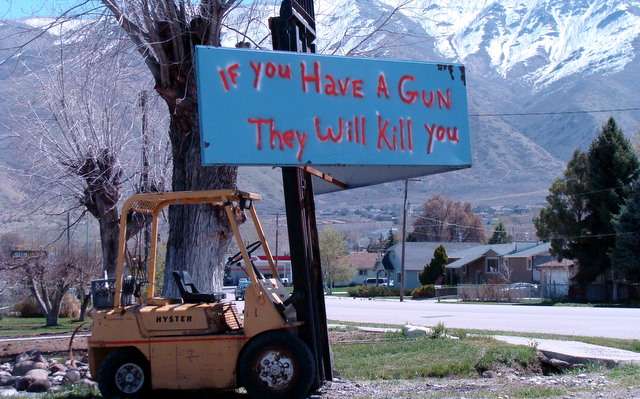 Batchelor had a history with the Santaquin Police Department. On April 5, he was arrested for disorderly conduct, public intoxication and interfering with an arrest. He was also arrested in February 2007 for intoxication and for three counts of domestic violence in front of a child.
A rather obvious editorial statement about the results of the standoff showed up today near Santaquin's main street.
The homemade sign, hoisted high by a forklift reads, "If you have a gun, they will kill you." The sign sits on private property and police say they have no plans to interfere in the property owner's right to display the sign.
E-mail: spark@ksl.com
×
Most recent Utah stories