Estimated read time: 2-3 minutes
This archived news story is available only for your personal, non-commercial use. Information in the story may be outdated or superseded by additional information. Reading or replaying the story in its archived form does not constitute a republication of the story.
UTAH COUNTY -- About 30 Utah National Guard members took a big step in their military careers Saturday, even if that step was out of a helicopter 1,500 feet up. Those soldiers made their first jump out of a chopper since completing jump school.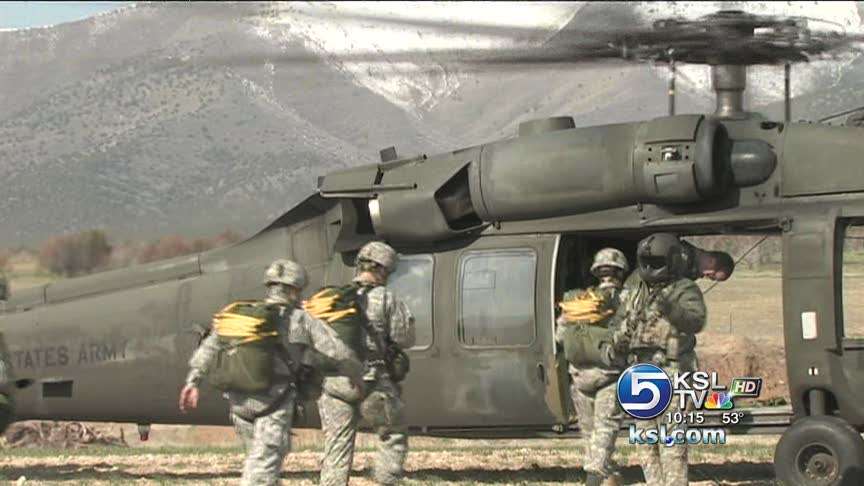 As the Blackhawk helicopter landed in a field near Cedar Fort in Utah County, Staff Sgt. Gordon Shute admitted he started getting butterflies. "This is my first time out of a Blackhawk, and I'm thrilled," he said.
Shute is one of several members of the Utah National Guard's 197th Special Troops Company. Most of them recently completed Airborne Jump School in Fort Benning, Ga., in preparation to possibly be deployed anywhere in the world, but Saturday was special.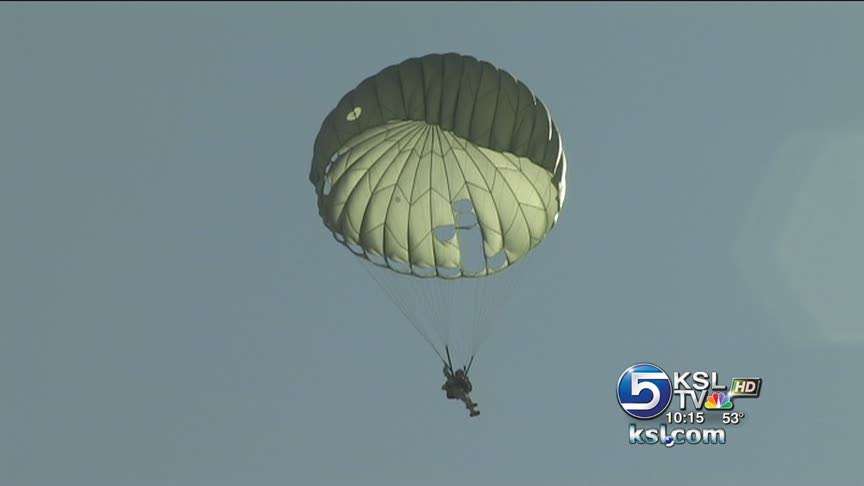 "We're going to have several soldiers that are making their first jumps fresh out of jump school," said Maj. Andrew Archuleta.
But no matter how many times these soldiers have jumped in their career, they say they still get nervous when they go up.
Shute invited his family to watch his first jump. "I'm very excited," he said.
His wife wasn't nervous at all. "I just think it's fun. For me, I like to see my husband have fun," Cheri Shute said.
When they get on board, soldiers say that's when the training kicks in. Fifteen hundred feet above the ground doesn't give you a lot of time to pull a ripcord. That's why their parachute lines were connected to the helicopter. When they jump, the chute automatically opens.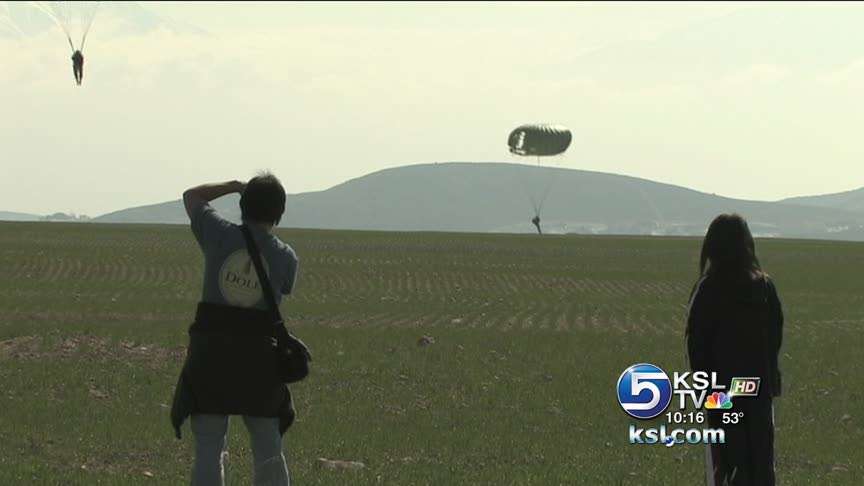 Shute gave us a thumbs-up, and when the jumpmaster made sure they were in the right spot, Shute and his fellow soldiers went out.
Close to 30 soldiers made the jump; every single one of them landed without a problem. "Wow! It's unbelievable," Shute said.
In fact, Shute says there is only one way to describe it. "You know that ride at Lagoon where it takes you up and drops you right back down? It's kind of like that," he said, only better.
The 197th is a new unit. It was formed last December, but already they have soldiers deployed overseas.
If those overseas forces need more help, Saturday's group says they're ready.
E-mail: acabero@ksl.com
×
Most recent Utah stories