Estimated read time: 2-3 minutes
This archived news story is available only for your personal, non-commercial use. Information in the story may be outdated or superseded by additional information. Reading or replaying the story in its archived form does not constitute a republication of the story.
SALT LAKE CITY -- We found another one: a success story about a Utah business with no plans to cut back or hold the line. Despite the current economic times, Rumbi Island Grill is only looking to expand.
The grills are turned up high; the chicken, fish and vegetables are sizzling hot, and so is business at Rumbi Island Grill. The Utah-based restaurant chain calls its cuisine "Fast Casual Tropical," a fast-food restaurant, with a slight twist.
"So you come up and order, but we do serve the food for you. Typically, there's no tipping. The way we like to look at it, you get the casual at the lower price and in the same atmosphere that you get in casual dining," explained CEO Stuart Gee.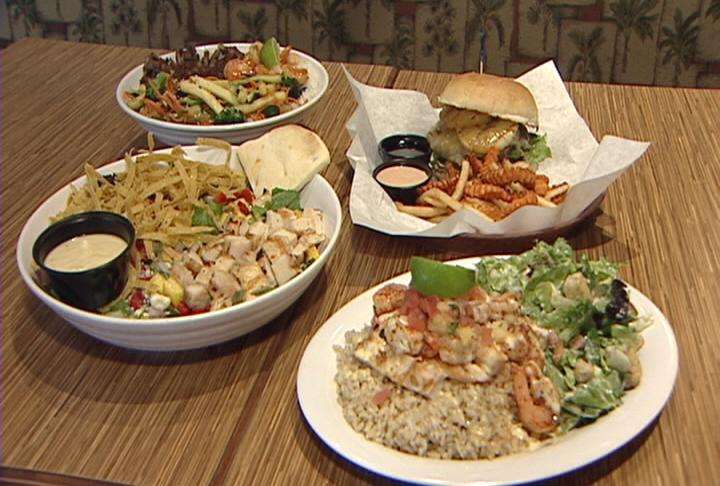 Rumbis first opened in Salt Lake in 2000: Store No. 1 still operates on 400 South. There are now 13 stores in Utah, with about a dozen others in Colorado and Arizona.
This week, the company announced major expansion plans for Southern California and Texas. "At least in the next five or six years, we want to have another 50 to 60 Rumbis out there," Gee said.
Ambitious plans, for sure, for a company that serves dishes with names like "Voodoo Chicken Salad," "Kahuna Teriyaki Burger," "Aloha Mango Salad," and "Bahama Mama's Tortilla Soup!"
Gee says the company is proceeding carefully with its expansion plans, but he feels the time is right to make the move.
"On the positive side, real estate is a little bit cheaper, there's better sites out there. So, if you can afford to grow now, in a year or two when the economy turns you're going to be sitting in a very positive position," he said.
The ultimate goal: to open hundreds of additional Rumbis across the United States and in foreign countries, and enjoy doing it!
"[We're] having a ball! I mean, look at it: You get to wear short sleeved shirts, get to dress Hawaiian, what's not to like?" Gee said.
The first group of new California stores should be open and operating later this year.
E-mail: kmccord@ksl.com
×
Related links
Most recent Utah stories