Estimated read time: 2-3 minutes
This archived news story is available only for your personal, non-commercial use. Information in the story may be outdated or superseded by additional information. Reading or replaying the story in its archived form does not constitute a republication of the story.
SALT LAKE CITY -- Three burned up bodies, in three vehicles, in just over three weeks; Is it three murders as some family members now suspect? Or is it three suicides of a sort so rare that three-in-a row seems to defy the odds?
Investigators say they've still found nothing that links the two cases in Salt Lake County in March and a third in Washington County last week. But the cases seem remarkably similar and, statistically, highly unusual.
It's not unheard of to commit suicide-by-fire in a vehicle, but it's exceedingly rare. This case of murder-suicide at a Salt Lake gas station made headlines in 2007.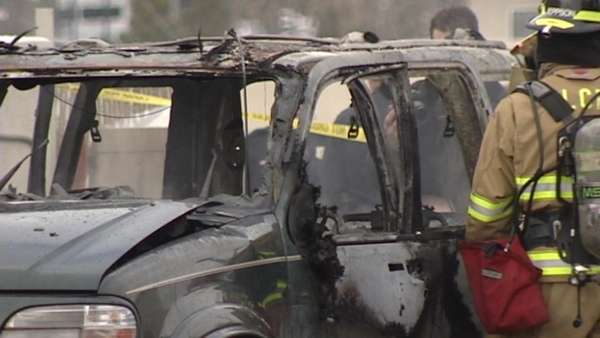 So did another murder-suicide involving a Tooele County family.
But three solo, self-immolations in less than a month? The father of the first victim, Lorin Fischer, says it must be murder because the alternative is hard to believe. On Sunday he said, "It seems beyond the norm that humans will choose fire for suicide. That's not the norm. That is a rarity."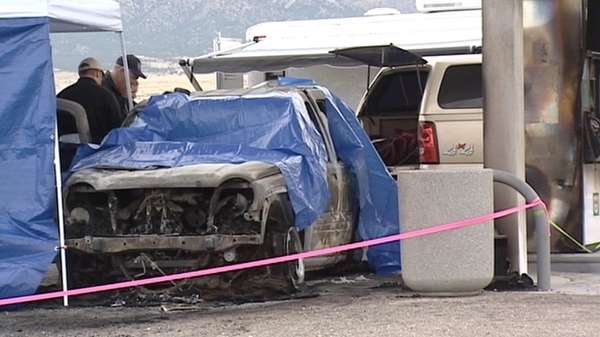 From 1999 to 2007, there were just over 3000 suicides in Utah, most by gunshots, hanging and suffocation. Only 14 were suicide-by-fire. How many of those 14 were fires set in cars? The Health Department won't release the exact number but it's less than 5. In nine years. And now, three cases in 3-and-a-half weeks.
Bob Gorelik, crisis coordinator with Valley Mental Health, said, "It is unusual, definitely."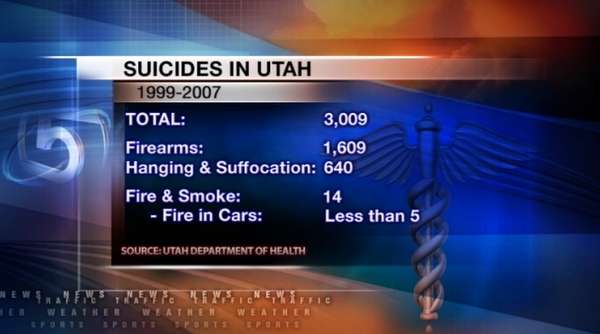 But he says it is not impossible. The second and third suicides may have been prompted by news coverage of the first. "An individual that's distraught and is looking for a way out, sees a news story on TV and says, 'This person was successful and maybe that's how I choose to end my life.'"
In all three cases, the cause of death is still officially undetermined. Detectives in both counties say they're coordinating with each other. But so far, they've found nothing that makes them think they're working a murder case.
E-mail: hollenhorst@ksl.com
×
Related stories
Most recent Utah stories