Estimated read time: 2-3 minutes
This archived news story is available only for your personal, non-commercial use. Information in the story may be outdated or superseded by additional information. Reading or replaying the story in its archived form does not constitute a republication of the story.
SALT LAKE CITY -- Gun owners in Utah have noticed a recent shortage for certain types of ammunition, specifically for handguns and semiautomatic weapons. However, it isn't clear why gun owners feel such an urgency to stock up.
What's happening to the supply of ammunition is almost the equivalent of a run on a bank. Demand for all types of ammo is up sharply this year, and, for certain handguns, it can be impossible to find even online.
The folks at the 'Get Some' Guns and Ammo store in Murray have never seen anything like it. "We're having a hard time getting our hands on adequate supply for the demand right now," said store owner Stuart Wallin.
At Wallin's shop, .380- and .9-millimeter rounds can be the hardest to come by. When a new batch comes in, it's usually gone within a day.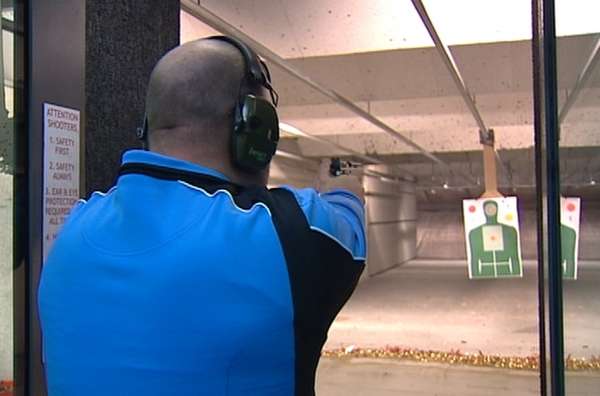 One explanation for why this is happening: A firearm is useless without ammunition, and a fear of owning a useless firearm is helping drive the demand for ammo.
"People think there is a short supply, and that in the future there will be a short supply as well, which is fueling a greater demand, which in turn, fuels a lack of supply," said Clark Aposhian, of the Utah Shooting Sports Council.
There are other, darker theories too. For example, some say supplies of primers, gunpowder, copper and nickel are affected by some kind of government action, or at least that an unsettled economy sends people in search of alternative currency or objects of more consistent value.
There is certainly a political component. "Our current administration has promised bans on ammunition, firearms; and part of that is he's talked about a 500 percent tax on ammunition, said Boyd Anderson, who's also with 'Get Some' Guns and Ammo.
President Obama says he supports banning assault rifles. His support of an ammunition excise tax is 10 years old, and he hasn't talked about since.
Recently, the president said he is not anti-Second Amendment. In spite of that, people are stocking up, even hoarding ammunition. Thus, demand and prices are going up.
The shortage is even making it hard for some law enforcement agencies to find the right ammo. They use hundreds of rounds of ammunition for training.
E-mail: rpiatt@ksl.com
×
Most recent Utah stories