Estimated read time: 2-3 minutes
This archived news story is available only for your personal, non-commercial use. Information in the story may be outdated or superseded by additional information. Reading or replaying the story in its archived form does not constitute a republication of the story.
OGDEN -- A pharmacy robber is behind bars turned in by his own wife. A co-worker of his also tipped off police. The robbery happened at the Ogden Rite Aid at 142 N. Harrisville Rd. on Tuesday around 11:30 a.m.
Brian Dickerson, 29, has been in trouble with the law before, and on Thursday he was arrested once again.
Tuesday morning, Dickerson walked into the Rite Aid. Police say he handed the pharmacist a note with a list of a variety of pills he wanted, threatening he had a gun. When he got what he wanted, he left.
But at some point while Dickerson was in the store, he bumped into a former co-worker. On Thursday that co-worker told police Dickerson may have been the robber. He told police Dickerson was acting nervous and was wearing pantyhose on his head, a baseball cap and a heavy jacket.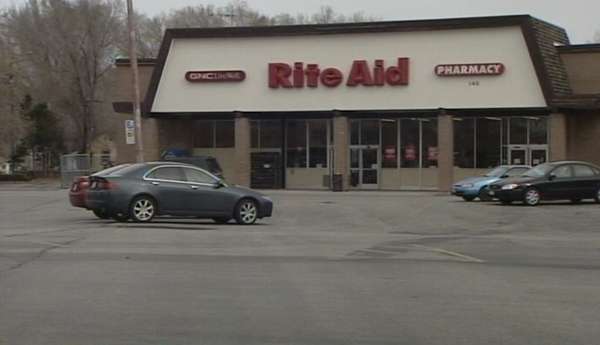 That same day, another tip came in. Lt. Tony Fox, with the Ogden Major Crimes Bureau, said, "Our suspect's wife called in the second day and said, 'About an hour after the robbery, my husband came home. He was high on narcotics. We took him down to the hospital on an overdose. I think he committed this crime.'"
Police got a warrant and searched Dickerson's car.
"Inside the vehicle we found evidence of the crime; mainly we got back about 146 of the 160 pills that were taken inside of the vehicle," Fox said.
When Dickerson was released from the hospital, police picked him up, and he confessed to the crime.
He now faces charges of aggravated robbery.
Fox said in the last 10 years, he only knows of one pharmacy robber who got away. He said, "It seems like we catch almost everybody that does a pharmacy robbery."
------
Story compiled with contributions from Courtney Orton, Whit Johnson, and Marc Giauque.
×
Most recent Utah stories