Estimated read time: 2-3 minutes
This archived news story is available only for your personal, non-commercial use. Information in the story may be outdated or superseded by additional information. Reading or replaying the story in its archived form does not constitute a republication of the story.
SALT LAKE CITY -- It may be Utah's most universally aggravating problem: coordinating the traffic lights. Some say Utah's air quality could be dramatically improved if we could only win the game of red light, green light.
Ask Utahns about coordination of traffic lights, and you get an earful.
"It's hard to get places on time, and when you're late for an appointment, you're really late," said West Jordan resident Amy Darby.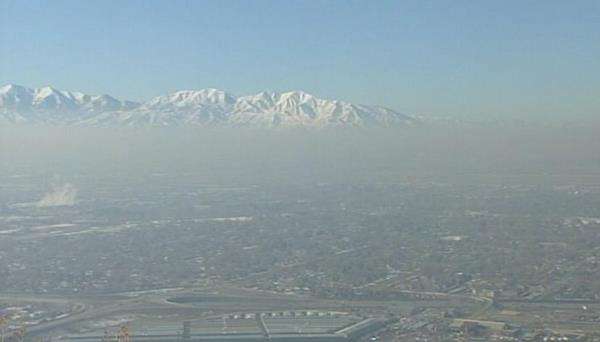 Salt Lake City resident Nick Young said, "You want to get somewhere. We live in a busy world. You want to get somewhere, you want to get things done."
According to Salt Lake City Mayor Ralph Becker, traffic signals are a big topic of conversation. "This is probably the most common issue I hear about across the city," he said.
Becker meets regularly with the county mayor and governor. Top of the agenda: liquor laws or drug crimes? Nope.
"We decided that the first issue that we would tackle and solve, of course, was traffic signal synchronization," Becker said. "We're making progress. I'll put it that way."
But advocates for clean air say idling cars are more than a pet peeve. It's about health. "The reports that we've read estimate that as much as 10 percent of vehicle-related fuel consumption is related to solvable traffic congestion and unsynchronized lights," said Brian Moench, president of Utah Physicians for a Healthy Environment.
Cameron Cova, co-president of Utah Moms for Clean Air, said, "It's the combination for decelerating, stopping, idling and accelerating again. That sort of stop-and-start traffic definitely pollutes more than cars just traveling at a steady speed."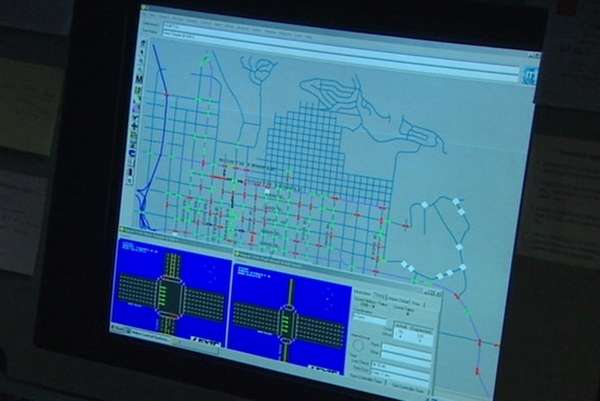 Planners say gone are the days when the city's, county's and UDOT's traffic systems don't communicate. A $10 million Traffic Operation Center manages a $25 million fiber-optic system and coordinates more than 800 signals in the valley -- cameras, computers and round sensors buried in the streets.
"It has been getting better because we have some better technology," said Tim Harpst, Salt Lake City transportation director.
Harpst says there are limits and trade-offs. We want walkable communities and transit, so lights are lengthened for pedestrians and light-rail. That gums up traffic flow.
Planners may now buy in a new "adaptive" European software system with more precise sensors, but it's very expensive.
Better coordination, Harpst says, did reduce travel times on many streets: 10 percent to 30 percent on State Street, 700 East and 400 South. Still, others see room to improve.
"So the public would come out ahead, in terms of their own expenditures, on fuel, but certainly our air pollution would be benefited as well," Moench said.
For more than 30 years, mayors of Salt Lake City have been trying to solve this problem. We'll keep you posted if Becker can get it done.
If you have a traffic complaint you'd like to pass along, call 801-887-3700.
E-mail: jdaley@ksl.com
×
Related links
Most recent Utah stories