Estimated read time: 2-3 minutes
This archived news story is available only for your personal, non-commercial use. Information in the story may be outdated or superseded by additional information. Reading or replaying the story in its archived form does not constitute a republication of the story.
SALT LAKE CITY -- Bank officials and police would like to know who the mysterious woman is who walked into a bank with a fistful of gold coins and exchanged them for only a couple hundred dollars. The coins, some more than a century old, are worth at least 50 times that much.
It happened last week at a St. George-area branch of Zions Bank. "A woman came into the branch and approached a teller saying that she had these coins," explained Rob Brough, executive vice president of Zions Bank.
She told the teller she had groceries waiting but the nearby Wal-Mart wouldn't accept her coins. The teller gave her face value, 20 bucks a piece, for 14 coins.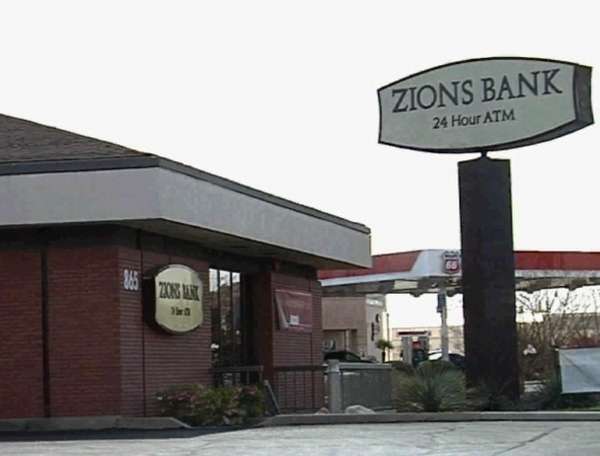 "At the bank, we don't deal with anything other than face value, and so she was just asking us to exchange the coins for dollars," Brough said.
But the coins are worth thousands, at least. Zions Bank showed us to see three of the 14, which date from 1875 to 1927.
All 14 are Double Eagles, $20 gold pieces. "There's some weight to it. There's about an ounce of gold here, so you get a little bit of sense that there's some value to these," Brough said.
Melted down at today's gold prices, each coin is worth, minimum, $900. Some very rare Double Eagles are worth tens of thousands, even millions. The 14 coins have not been appraised.
"It's just possible that this person didn't know how much value there was in these coins, but that's why we want to find the owner and make sure we get them into the right hands," Brough said.
The teller took the coins home, paying face value himself to the bank. He told us he didn't realize their value until he went to a coin shop.
The bank recovered the coins and fired the teller. They say he should have alerted management about the woman and her coins. "To insure that they really know what they're doing in terms of making that exchange," Brough explained.
A relative of another bank employee says the teller did show the coins to a manager, and his colleagues support him.
"They're upset and very afraid to say anything. It's talk among themselves more than anything, but what he did was not wrong. He didn't violate any policies. It's something they all do," Jannett Johnson said.
The bank has surveillance video of the woman, but to protect her privacy they don't want to release it right now. She's in her late 20s or early 30s, with short dark hair, and about 5 feet 6 inches tall with a medium build.
If you think you know who it is, Zions Bank has asked that you contact KSL.
E-mail: jhollenhorst@ksl.com
×
Related links
Related stories
Most recent Utah stories