Estimated read time: 4-5 minutes
This archived news story is available only for your personal, non-commercial use. Information in the story may be outdated or superseded by additional information. Reading or replaying the story in its archived form does not constitute a republication of the story.
Debbie Dujanovic reporting
Produced by Kelly JustMIDVALE -- The Midvale Police Department fired Officer Jack Guenon in October. For more than a year, Guenon had spoken out about internal office problems. After we saw the photos he found and the reports he filed, we wondered: what is going on at the Midvale Police Department?
Officer Jack Guenon's resume is impressive. As a cop for nearly two decades, Guenon has tackled tough assignments, including a summer spent searching the Salt Lake County Landfill for the body of murder victim Lori Hacking.
"When I became a law enforcement officer," said Guenon, "I took an oath to protect and defend human life and to uphold the laws."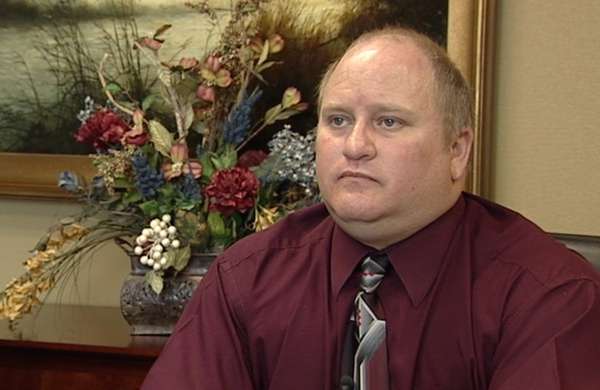 The Midvale Police Department thought so highly of Guenon's skills, it named him 2004's Officer of the Year. So when Guenon believed the force was beginning to falter under new leadership, he voiced concerns to his supervisors, including the chief of police. But Guenon felt several problems were not getting fixed and did something officers are conditioned against. He sought help from the outside.
Guenon said, "I was approached by many officers who came out saying you know they're going to witch hunt you. They're going to come after you. You don't double-cross them."
Despite those warnings, Guenon submitted a complaint to the Midvale city manager. It alleged questionable discipline practices and sloppy operating procedures. Guenon also pointed to low morale, high turnover and a cop shop that had become a hostile work environment.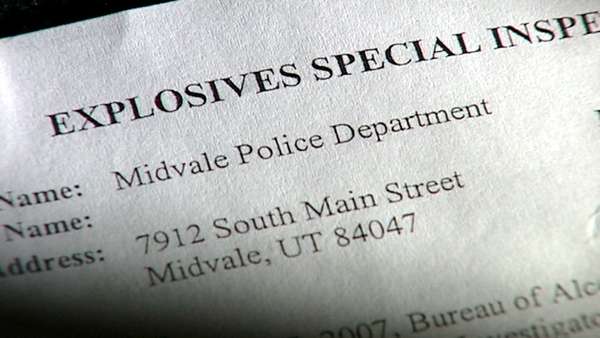 Guenon turned to federal authorities over the Midvale Police Department improperly storing 50 pounds of explosives in closets at the police station, which sits next to apartments.
If the explosives had gone off, Guenon said, "It would've killed a lot of people, a lot of people."
Once Guenon got federal investigators on the case, the Bureau of Alcohol, Tobacco and Firearms or ATF, ordered the Midvale Police Department to move the explosives immediately, due to public safety.
Then there were the vacation photos Guenon found on a computer the city assigned to him. They showed a group of Midvale officers and their families enjoying an R-rated getaway at a lake. One of the outfits was flat out see-through. And, they're being filmed dancing in skimpy lingerie in front of children.
"What disturbed me the most is their young daughters were dancing around in negligees with the adults," said Guenon.
Guenon delivered a copy of the photos to the Utah Attorney General's Office where investigators reviewed them and determined no crime was committed. The attorney general's office then referred the photos to the Utah Peace Officer Standards and Training or POST, the state agency that certifies law enforcement officers.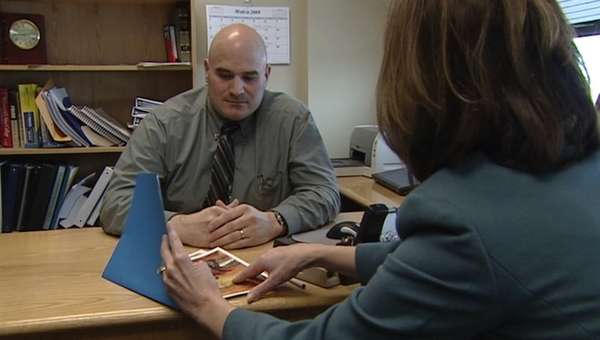 According to POST spokesman Lt. Steve Winward, "The pictures you have there are some questionable activities going on. I think the intent was they were going to stay with the family that were on that vacation."
POST decided the photos did not warrant an investigation. Records show the Midvale Police Department issued a verbal reprimand to the officers who were involved.
By now, Guenon had filed reports about Midvale with several agencies including Midvale itself. The police department had had enough. It decided to put Guenon on leave, investigated him and then fired him. Midvale said Guenon could not be trusted and no longer deserved to carry a badge.
The department said that Guenon making a copy of the photos violated the city's theft policy and that he should have reported both the photos and the explosives through his chain of command. That's a problem. Guenon's command staff was in those photos. And city records show commanders already knew about the explosives.
The Midvale Police Department claimed that Guenon had violated other policies too. KSL wanted to hear directly from the department. It turned down our requests for an interview. However, KSL obtained a recording from a Midvale hearing on the case where the city sided with Police Chief Tony Mason.
"I determined we were dealing with a serious breach of violations of various policies," said Mason. "I had simply lost all trust and confidence in him as an officer."
Guenon says the city trumped up a list of allegations against him. In fact, when Midvale tried to prevent him from collecting unemployment benefits, a state administrative judge heard the facts and determined the police department did not prove its case for termination. Guenon can receive monthly benefits. He is now asking the Utah Court of Appeals to overturn his termination.
Because the case is in court, Midvale City says it cannot comment. But, in a letter to KSL, Midvale Mayor JoAnn Seghini says the city is satisfied that Officer Guenon's allegations have been properly investigated and put to rest and the city has full confidence in its police department.
Then, there is POST. The agency that did not investigate the Midvale cops in the photos has told Guenon it is pursuing a case against him and that he will probably lose his badge.
E-mail: iteam@ksl.com
×
Related links
Most recent Utah stories