This archived news story is available only for your personal, non-commercial use. Information in the story may be outdated or superseded by additional information. Reading or replaying the story in its archived form does not constitute a republication of the story.
Deanie Wimmer ReportingDuring this month of breast cancer awareness, one group is aiming their prevention efforts at a new audience: young women. Deanie found a Utah survivor whose story could help other young women Stay Safe.
A breast cancer diagnosis is frightening any time, but at age 24, with a new baby, Ginny Nelson found the diagnosis unimaginable.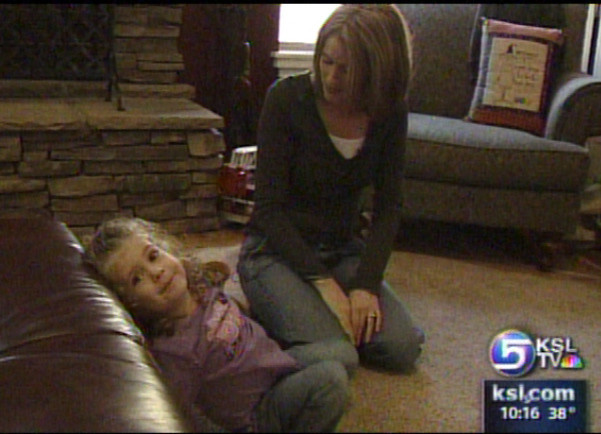 Ginny Nelson, Founder of Young Survivor Sisters: "Everyone starts to think, 'What if we don't get it? What if you're not going to be here?' And I think that's especially hard when they saw I had this new little baby."
She beat her cancer, but suffered a second blow when she found nowhere to turn for support. Survivors in their 20s face much different issues than women later in life. So Nelson started her own support group, Young Survivor Sisters. They meet once a month over lunch.
Melissa Steadman, 1 year Survivor: "We're just like a family, a club that really you don't want to belong to, but that's great to have."
They share advice, stories and help each other heal. They also promote early detection. According to the Young Survival Coalition, a quarter of a million U.S. women under 40 are living with breast cancer. Breast cancer is more deadly in young women, partly because they're not looking for it. It's also harder to detect. So they're urging others who think they're "too young" for breast cancer to do self exams.
Erin Gadd, Four Year Survivor: "Do it!!! Now!! You can't avoid your body. You need to get to know your body well, so when there is a problem, you're alerted early."
Though threat of relapse still weighs on her shoulders, Nelson moves forward with the help of her "sisters."
Ginny Nelson: "Trying to take time to stop to smell the roses, and enjoy my life with my family and my children, and just take it one day at a time."
If breast cancer is detected early, young women have a 90-percent survival rate.
Sadly the Young Survivor Sisters continues to grow and now has around 25 members. They are planning to expand and create additional chapters to meet the growing need.
×
Related Links