Estimated read time: 2-3 minutes
This archived news story is available only for your personal, non-commercial use. Information in the story may be outdated or superseded by additional information. Reading or replaying the story in its archived form does not constitute a republication of the story.
DUCHESNE -- One of Utah's favorite mysteries is getting revved up again: Did the Sundance Kid really die along with Butch Cassidy in South America, or did he live to ripe old age in Utah?
KSL 5 News has learned fascinating new details about an investigation that involves a body dug up recently in Duchesne.
The Oscar-winning movie "Butch Cassidy and the Sundance Kid" more or less followed the official version of Utah's most famous outlaws: Butch and Sundance high-tailed it to South America.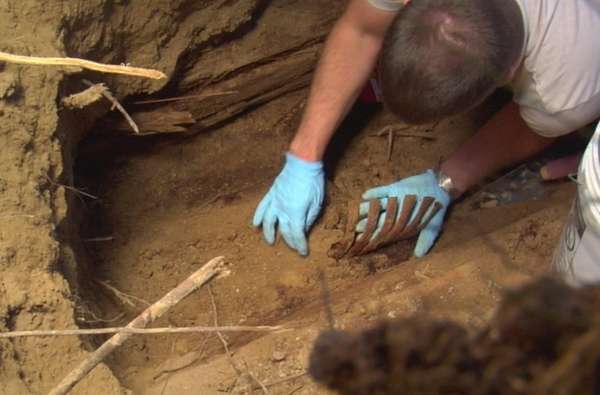 Things didn't go well there. In a shootout with the Bolivian Army in 1908, both outlaws died in a blaze of gunfire, if not necessarily glory.
"Everybody's like, 'They died in Bolivia! They died in Bolivia!' [But] they didn't die in Bolivia," said documentary producer Marilyn Grace.
Dr. John McCullough, who has long experience as a forensic anthropologist, told us, "Two gringos definitely died, but we just don't know which ones."
Three months ago, they dug up a grave in the Duchesne City Cemetery. They're hoping to prove that William Henry Long was, in fact, the Sundance Kid.
Long died an old man in 1936, a Utah rancher with a shady reputation and a mysterious past. "Everybody knew he was an outlaw. They didn't know which one," Grace said.
Her documentary will argue that Long married a widow with six kids in 1894 and led a secret double life during Butch and Sundance's outlaw years. "It's a great cover, to be married with six children instead of an outlaw on the loose," she said.
At a glance, photos of Sundance and Long don't look strikingly alike, but when transparencies are matched up, the images seem to fuse into the face of one very wanted man. "It's a perfect match, almost a perfect match," McCullough said.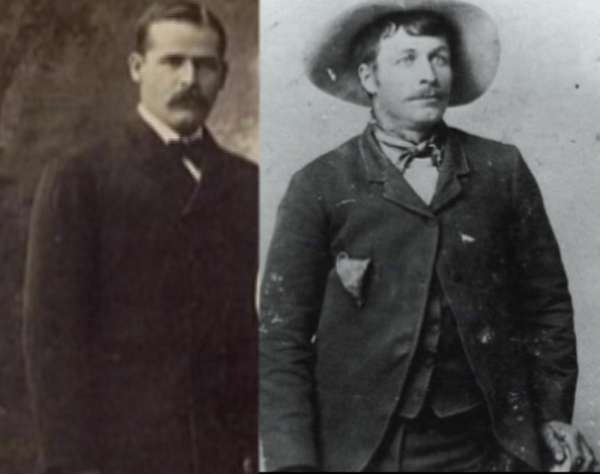 "Both have broken noses. Both have a notch in the ear. Both have a notch on the chin," Grace pointed out.
McCullough took it a step further, measuring all their features. He calculated a mathematical match .99. "Which is astounding," he said. "I had never expected to get even that close."
There's another interesting photo comparison: Sundance's known sisters and two women Long claimed were his sisters. "We did a comparison of the sisters as well, and it's just too close. It's just too close," McCullough said.
On top of that, they found a mystery: William Henry Long's skull has a bullet hole. His death in 1936 was ruled a suicide because a rifle was found near his body, but McCullough found no powder burns and an unexpected angle of entry. "It would be difficult to do that with a rifle by oneself," he said.
The acid test is DNA evidence. They haven't got it yet, but they're trying to compare samples from Long's bones with DNA from a descendant of Sundance's mother. We'll keep you posted, and we're keeping our skepticism firmly in place until then.
E-mail: jhollenhorst@ksl.com
×
Most recent Utah stories