Estimated read time: 2-3 minutes
This archived news story is available only for your personal, non-commercial use. Information in the story may be outdated or superseded by additional information. Reading or replaying the story in its archived form does not constitute a republication of the story.
The Dow gained almost 500 points on Monday, and Wall Street's surge is having an effect on Main Street, Utah. Part of Monday's good financial news comes in response to Treasury Secretary Tim Geithner's plan to rid banks of toxic assets. Could this signal the end of the recession?
Some see today's trading as a signal the market is forecasting recovery. Others say there is still more to do. Zions Bank economist Jeff Thredgold says finding the answer is elusive, and ideas are reaching into uncharted territory. "The Federal Reserve and the treasury are throwing all kinds of mud on the wall and seeing what sticks. You know, throwing all kinds of ideas at the financial markets," he said
For banks, easing that burden could spark more lending. Healthy banks will be a key component in recovery.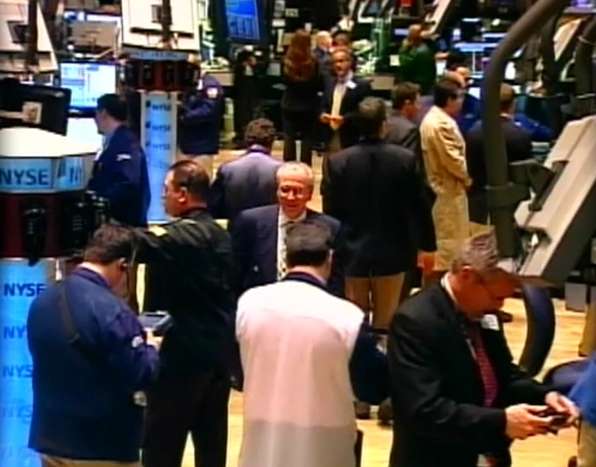 In Utah, Zions Bank has been on a roller coaster since the beginning of the year; that's similar to most banks across the nation. Monday, Zions closed up from Friday, yet it's still down from the first of the year.
Another indicator of economic health is the real estate market. And in Utah, as in other areas of the nation, there is growth.
In Utah's largest market, Salt Lake County, total home sales in February grew 32 percent from a record low in January when 435 homes were sold. In February, 578 homes were sold.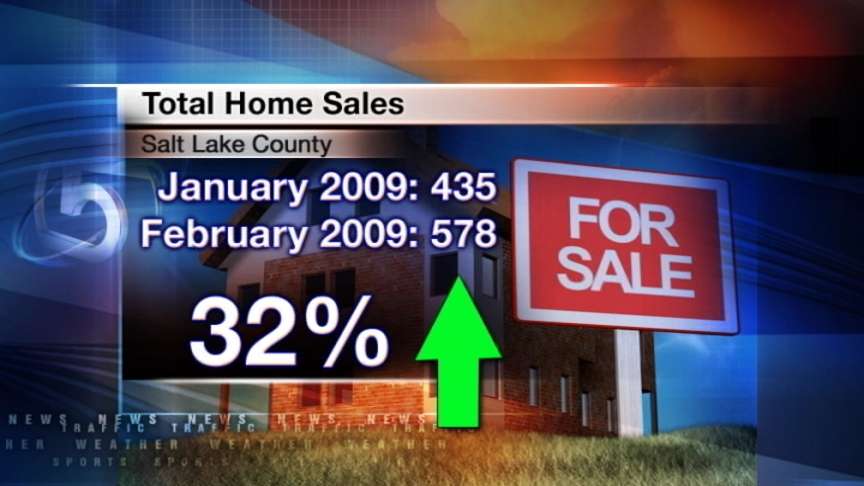 The positive trend could be tied to low-interest rates, plenty of homes on the market and a new-home tax grant to encourage buyers.
Ryan Kirkham, president of the Salt Lake Board of Realtors, says what happens next will depend on what happens to home prices. "If home prices fall, that will be the most alarming news, if home prices continue to fall."
So far in March, many real estate agents report interest in homes is brisk, but there are still a lot of unsold homes on the market.
E-mail: rpiatt@ksl.com
×
Related stories
Most recent Utah stories