Estimated read time: 3-4 minutes
This archived news story is available only for your personal, non-commercial use. Information in the story may be outdated or superseded by additional information. Reading or replaying the story in its archived form does not constitute a republication of the story.
SALT LAKE CITY -- An advocacy group says a Kearns High School student charged with killing a classmate is being unjustly tried as an adult. Wednesday morning the group, called the FACE Movement, gathered at the Matheson Courthouse in protest.
Prosecutors have charged 16-year-old Ricky Angilau in 3rd District Court with first-degree felony murder for the Jan. 21 shooting death of fellow high school student Esteban Saidi. He will be tried as an adult. But the group, the victim's family, and the suspect's family say he should be tried as a juvenile.
Andrea Giron, representative for victim's family, said, "Estaban's mom really wants him (Angilau) to finish high school because they know that a lot of times if you go to prison as an adult, when you come out, you don't really know what to do. You don't have a diploma. You don't have much experience. So, they want him to go on and be able to finish high school ... and then once he hits the adulthood, then he can go to prison."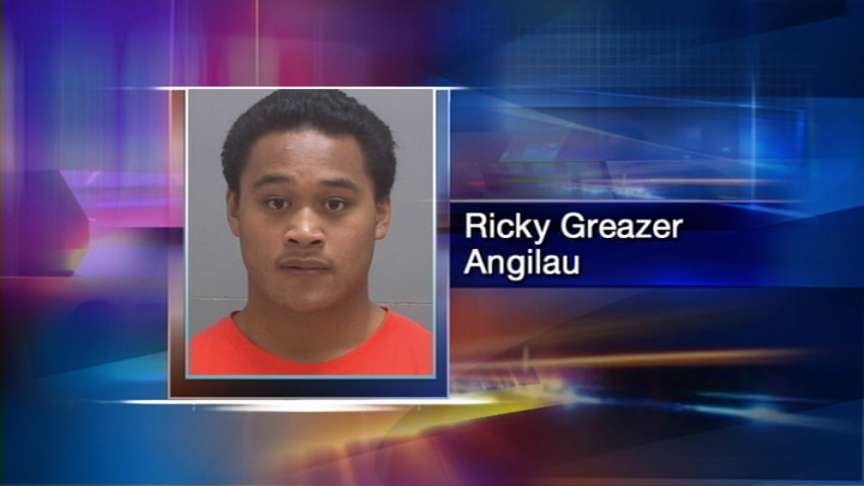 "Even though he made his mistake, yeah, he does deserve to serve his consequences but just not as an adult," said Lupe Osahenzaue, a member of the suspect's family. "He needs to, you know, to have a fair trial and trying him as an adult, he's losing his education, he's losing a lot."
Angilau's defense attorneys are challenging the Utah law that allows prosecutors to charge 16- and 17-year-olds with murder in adult court. They are asking a 3rd District Court judge to hold a hearing to determine the proper forum for the prosecution. They believe that if he is tried as an adult, Angilau will be tried unjustly.
"It is a gross injustice that Ricky Angilau, a 16-year-old student, is now residing in an adult detention center, and yet has never see the likes of a youth rehabilitation center," said Asaeli Matelau, leader of the FACE Movement.
Matelau continued, "It' is even grosser that Ricky's case is being pursued with such vigilance because of the political motives of our DA, Lohra Miller."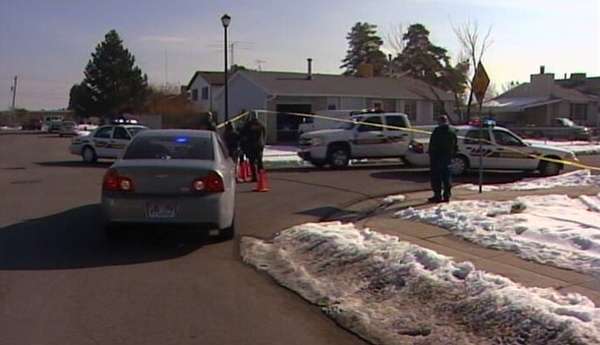 Representatives from FACE say their goal is to bring awareness to the repercussions of the juvenile certification process to try children as adults. They say the process for young adults of color is not equal to that of Caucasians. Protesters quoted studies that show 82 percent of teen offenders who are minorities are charged as adults.
They're using 16-year-old Angilau as an example, saying he is not a repeat offender, and certifying him as an adult does not serve the interest of the community.
"We're not providing opportunities or avenues for these kids to succeed, but we can't continually look at the 15- or 16-year-olds and place the ills of the community on their shoulders. It's not right if we cannot offer them the same types of resources and the same types of support," Matelau said.
Salt Lake County District Attorney Lohra Miller says since Angilau committed an adult crime, he should face adult time.
If convicted of murder, Angilau could face 15 years to life in prison.
The victim's family released this statement Wednesday:
"We Esteban's family are very sad and hurt by the death of Esteban. We want to tell the whole community of Utah that we have no hate or resentment toward Ricky Angilau's family and that we wish nothing bad for him or his family.
"We have left the law to do its job, like the Bible says, 'the laws were put in place by God' (Romans 13:1). We do want to say, if Ricky were allowed to finish his studies in a juvenile prison and to then be sent to finish his sentence in adult prison, for us there would be no problem. We wish the best of luck for him before the law."
--------
Story compiled with contributions from Courtney Orton and Shara Park.
×
Related stories
Most recent Utah stories