Estimated read time: 1-2 minutes
This archived news story is available only for your personal, non-commercial use. Information in the story may be outdated or superseded by additional information. Reading or replaying the story in its archived form does not constitute a republication of the story.
TAYLORSVILLE -- A Taylorsville man has been arrested for possessing a pipe bomb and equipment to make explosives. Police found the explosive after responding to a domestic dispute.
Residents of the Oak Meadows Condominiums say a bomb-making neighbor was definitely unexpected news.
"Yeah, it's definitely something to be fearful of," resident Victoria Trujillo said. "[I] didn't even really suspect that he'd be capable of that, and I don't really know how that happened."
The Taylorsville condos are near 4100 South and 1600 West. Police say late Sunday night, a woman who lives with 28-year-old Aaron Kesler called 911 over a domestic dispute. When officers arrived, she told them Kesler had made an explosive.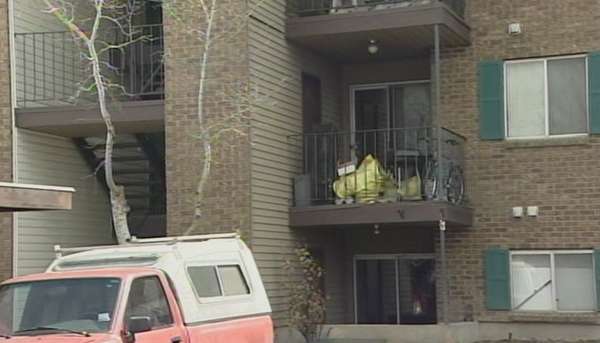 "We're just fortunate that it never did go off," said Taylorsville police Lt. Rosie Rivera.
Police alerted the Unified Fire Authority bomb squad. They found a pipe bomb in a storage closet on Kesler's balcony and equipment for making explosives.
"We did have to evacuate a whole building. That shows you how dangerous they can be," Rivera said.
UFA says the evacuation of 12 units was ordered around 1:30 in the morning. Residents looking for a place to stay were sent to a nearby school.
A few hours later, the bomb squad was able to safely destroy the device, and Kesler was taken to jail. He was charged with possession of an explosive device, a third-degree felony, and domestic violence.
Police are still trying to figure out what Kesler planned to do with the pipe bomb.
E-mail: wjohnson@ksl.com
×
Most recent Utah stories