Estimated read time: 2-3 minutes
This archived news story is available only for your personal, non-commercial use. Information in the story may be outdated or superseded by additional information. Reading or replaying the story in its archived form does not constitute a republication of the story.
PROVO -- A family is remembering the short life of a Provo teenager who died tragically on Friday. They gathered Sunday to support each other during this difficult time. Sunday afternoon, the girl's mother spoke to KSL.
Police say the girl was shot and killed when a friend was playing with a gun he didn't know was loaded.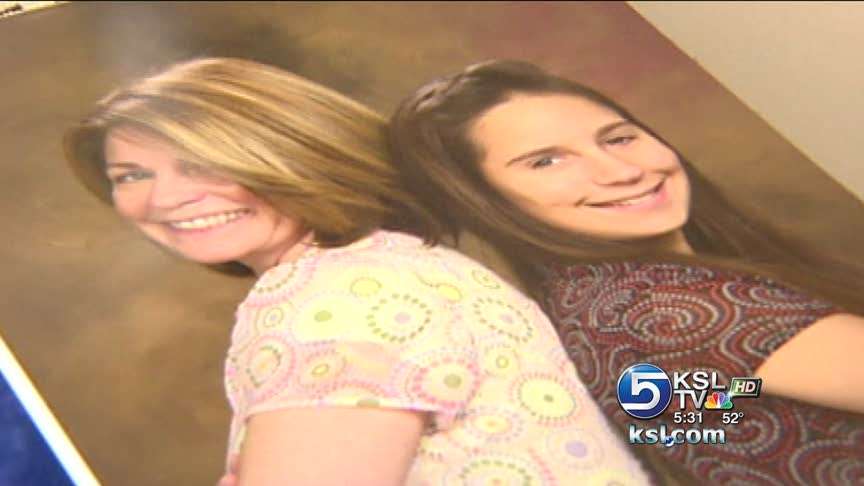 Katelyn Mikolasy, better known as Kat, was young, beautiful and talented, a Timpview High choir singer, theater-enthusiast and performer.
Her mother, Patsy Brereton, said, "It's so weird. It's like you think it's a joke or something."
Patsy was waiting for her daughter to come home when a police officer delivered the news. It left her in shock and disbelief. "I still can't believe it. Even though we go through all these things, even though I've seen her and held her little body in my arms, I still can't believe it," she said.
Provo police say Kat and a group of teens were playing in the basement of a house when one of them pulled out a gun he thought was not loaded. They say he pointed it at Kat and pulled the trigger. She died on the way to the hospital.
"I just want them to know that I love them and that I know this is nobody's fault," Patsy said.
She says she isn't blaming the boy or any of Kat's friends. In fact, Brereton says she had a conversation with Kat about gun safety in the last couple weeks. "Even if you talk to them about everything, it's not going to protect them," she said, adding, "Do I wish I'd kept her home than let her go out that night? Yes."
Kat and her family moved to Provo within the last year or two from Florida after growing up in Washington State.
A growing pile of flowers, cards and photos from friends show how much people cared for her. Her mother says she was a friend to everyone, most of all to her.
"She's my best friend. I have never been apart from her ever. Since the day she was born, we've been together," Patsy said.
Provo police are investigating to see if the case warrants any charges. They aren't saying who the gun was registered to.
Students at Timpview High are going to wear their Sunday best to school on Monday.
A viewing will be held from 1:00-3:00 p.m. followed by a funeral at 3:30 p.m. on Thursday, March 12, at the Edgemont South Stake Center in Provo. The stake center is located at 2950 North Canyon Rd.
E-mail: ngonzales @ksl.com
×
Related stories
Most recent Utah stories