Estimated read time: 2-3 minutes
This archived news story is available only for your personal, non-commercial use. Information in the story may be outdated or superseded by additional information. Reading or replaying the story in its archived form does not constitute a republication of the story.
WEST JORDAN -- Three fires in three weeks, all within walking distance of each other. West Jordan fire investigators are calling this morning's fire arson.
The fire started only a few streets away from the same neighborhood where two other homes were set on fire on Feb. 12. Now, neighbors who live in the area say they're concerned.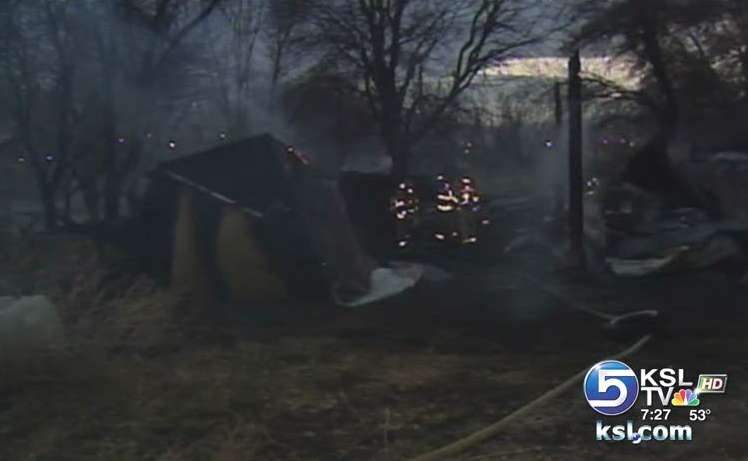 Fire investigators say there is no power going to the barn, and there is no evidence of unauthorized camping. So they say there are only two explanations. It was either an accident, which they ruled out this morning, or arson.
Neighbor Natalie Diamond said, "There's an arsonist out here, and nobody seems to know who or what right now."
Diamond is right. There have been three fires and three arson investigations, all of them in the area of 9000 S. and about 1000 West. The Feb. 12 fires started in the basement of the homes and spread quickly.
This morning's fire started just after 5:30. Neighbors called it in after seeing flames shooting 30-40 feet in the air. When firefighters arrived, the barn was fully engulfed and was starting to collapse.
Neighbor Michael Peters said, "I thought it was going to catch everything on fire and just go everywhere."
Michael Peter's great-grandfather owns the barn and used to own the land it sits on. He sold it a few years back for redevelopment. He says most of the farming equipment was moved from the barn after the sale, but says there was still some of his great-grandfather's stuff that needed to be moved.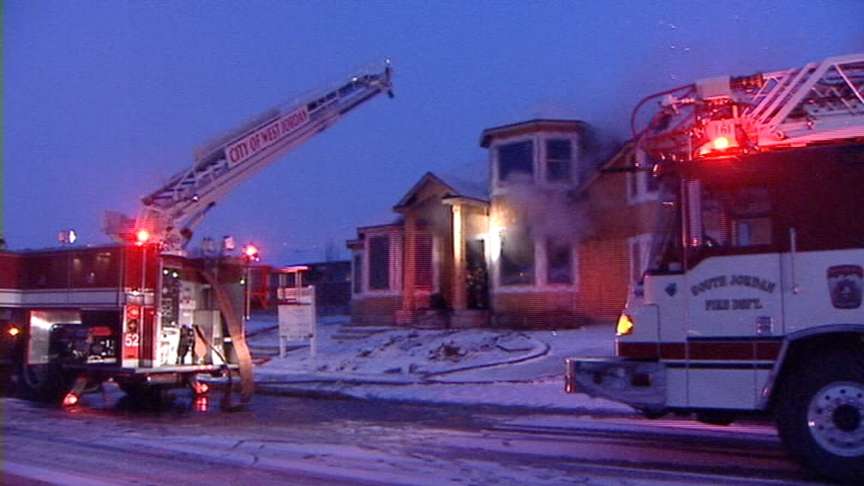 "He'll probably be pretty disappointed in whoever did that, because it's his stuff, and now it's gone," Peters said.
West Jordan Fire Chief Rodger Broome says it is suspicious that so many fires are happening in the same area, especially since neighbors are reporting that a fourth fire was set to a motor home in the same neighborhood last month.
"It certainly piques our attention in the ongoing investigations of those other fires to look for any evidence with relation between them," Broome said.
Neighbors say they definitely believe that the fires are all connected, especially since the homes that were set on fire last month are only a few streets away.
Peters says all these fires makes him a little nervous. "You just never know who's going to be next, or if it's going to be our house," he said.
Firefighters say no one reported seeing anyone suspicious leaving the area this morning. They say if anyone has any information about these fires they should call the West Jordan Fire Department.
The barn stood on land slated for office development.
This story was compiled with reports from Shara Park and Mary Richards.
×
Related stories
Most recent Utah stories