Estimated read time: 2-3 minutes
This archived news story is available only for your personal, non-commercial use. Information in the story may be outdated or superseded by additional information. Reading or replaying the story in its archived form does not constitute a republication of the story.
SALT LAKE CITY -- Going green is supposed to be good for the environment, unless you're a bat.
Researchers are investigating the deaths of bats around wind farms where some of the dead animals show no signs of injury. But it's not just bats that seem to be having problems with the farms.
We're getting a taste of what the landscape may look like over the next decade: sleek tall towers with blades churning in the wind, all producing clean energy. But they also may be causing the lungs of bats to explode, even though the animals never touch the structures.
"When a bat, for example, comes in contact with the blade, the actual blade moving in front of the bat may cause a sudden uplift," explained Dr. Terry Messmer, with Wildlife Resources Research at Utah State University.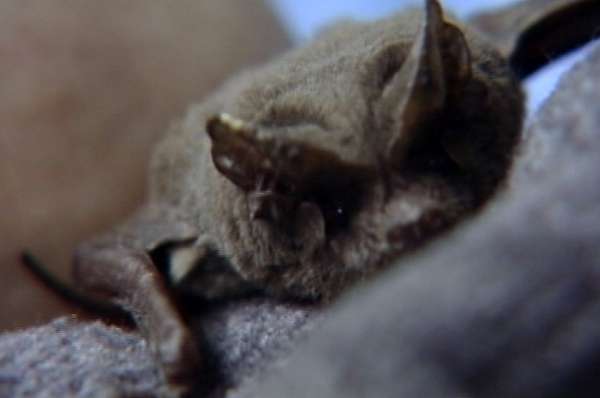 That uplift may drop air pressure, triggering hemorrhaging in the lungs, but Messmer says this is only a theory. Most dead bats he knows of are actually hitting the structures.
In larger farms, built in migratory corridors, as many as 40 bats per wind turbine are getting killed annually. "So, if you've got a large farm where you've got several hundred turbines, you're talking about hundreds of thousands of bats potentially at risk," Messmer said.
Messmer also worries about some birds, especially the migration and nesting patterns of sage and Columbia sharp tail grouse. "These species evolved on landscapes where they were pretty much devoid of vertical structures," he said.
In this new generation of alternative energy, the wind is good, and so are the wind farms. So, how do you resolve this issue with the birds and the bats?
"There's still a lot of wiggle room in the placement of these devices," Messmer said. You've got to build where the wind blows, he says, but not every ridge or every corridor is actually a migration corridor.
Researchers believe since bats and the birds migrate in a narrow pattern, perhaps we should give a bit on where the farms are built.
Some groups in wildlife research and industry are considering a five-mile buffer zone between the nesting and migratory corridors of bats and grouse. Messmer says the effect of wind turbines on these animals needs more study.
E-mail: eyeates@ksl.com
×
Most recent Utah stories