Estimated read time: 2-3 minutes
This archived news story is available only for your personal, non-commercial use. Information in the story may be outdated or superseded by additional information. Reading or replaying the story in its archived form does not constitute a republication of the story.
NORTH SALT LAKE-- A slow-moving landslide in North Salt Lake is picking up its pace and could force several families out of their homes in just a few months.
Residents are meeting with legislators and city leaders about several promising possibilities for help.
Lisa Watts Baskin of the North Salt Lake City Council said, "I feel we really owe these residents a hard look at it and a very conscious effort to help them."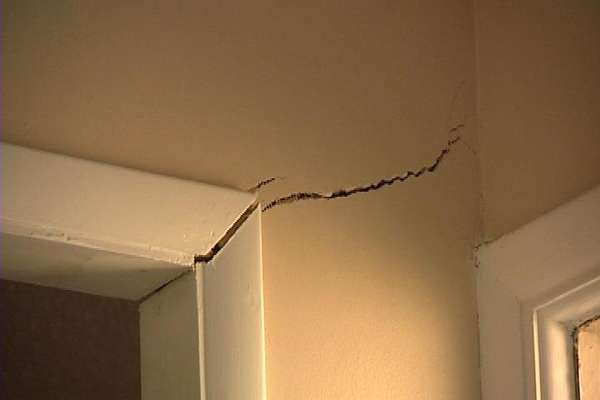 The landslide is buckling and cracking the sidewalk in the Springhill neighborhood. The problem started in the late '90s. Many homeowners have lived in the neighborhood more than 20 years and describe the situation as a nightmare.
Dauneen Abel lives in a house that is collapsing around her as the landslide inches forward.
She hopes a trench outside will slow the damage. Inside, ceilings are cracking, walls are pulling apart and Abel is upside down in her mortgage. She says her home is valued at $12,000 right now. She owes $99,000 on the mortgage.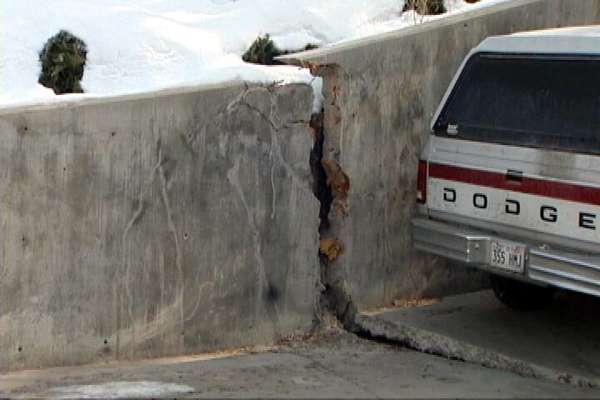 Thirteen other families are in the same spot, and help is hard to come by. They don't qualify for FEMA aid. The city won't try fixing it for fear of lawsuits, and time is running out.
The slide had been moving about half an inch a month, but in the past 14 days it's moved more than an inch. Geologists say if Utah has a wet spring, the slide could get worse.
Francis Ashland, senior geologist for the Department of Natural Resources, said, "It would be possible to see a foot or more of movement in this calendar year."
Abel hopes help comes soon. She figures her home will be condemned in the next few months. Ironically, when it is, she'll have to pay to have it demolished.
"I just have to tune it out and not think about it because if I do, then I really cry. It's very emotional," she said.
Possible solutions include a $1 million mountain stabilization which would hold for about 50 years. Other possibilities are down payment assistance or seeing if banks will forgive the mortgages.
E-mail: sdallof@ksl.com
×
Related stories
Most recent Utah stories