Estimated read time: 2-3 minutes
This archived news story is available only for your personal, non-commercial use. Information in the story may be outdated or superseded by additional information. Reading or replaying the story in its archived form does not constitute a republication of the story.
Just one day after Salt Lake County sheriff's deputies busted another Internet gambling operation, lawmakers met to discuss a change in the criminal code regarding gambling offenses to include fringe gambling.
In the past, fringe gambling has been considered a gray area in Utah's gambling law. That's one of the reasons some businesses claim that online games of chance are legal. But fringe gambling could soon be included in Utah's gambling laws.
Sen. Dan Liljenquist, R-Bountiful, is sponsoring a bill to make it easier for law enforcement to crack down on establishments that are popping up in Utah.
"What they sell them when they come in is a computer card that they place in a machine, and then they play games of chance. The trouble is that card has already predetermined whether or not they are going to win when they come in the door. So it's effectually a lottery ticket," he said.
Committee Chair Sen. Chris Buttars, R-West Jordan, said, "It just includes now, this is just called gambling. The statute here escaped that. Now we extended that, and we put our arms around that fringe gambling element. Now it is illegal and it is gambling in Utah."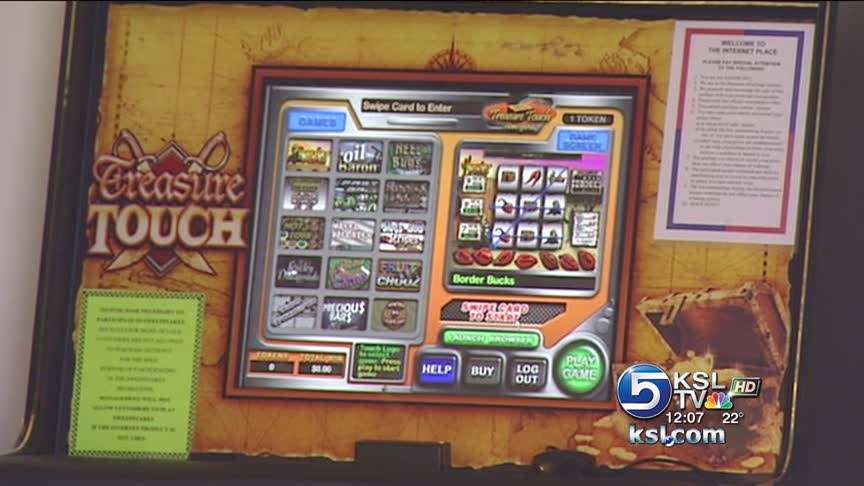 Buttars says Salt Lake County's two recent gambling busts are perfect examples of fringe gambling. Yesterday, the Smoke Shop and Internet in South Salt Lake was busted for Internet gambling. Last week, the Mouse Pad Internet Café was busted for the second time.
He says when customers can go into an establishment, buy a phone card or an Internet card, and then used the credits on those cards to play games of chance, it is illegal.
"It's just someone has figured out how to skirt the law. There are always those kinds of people, and this closes that gap," Buttars said.
Liljenquist says right now law enforcement has to get a racketeering charge to bust these places, but by updating the gambling laws, these establishments would fall under a misdemeanor.
He says Shakespeare said a rose by any other name is still as sweet, so the opposite is true, too. "We all know this stuff stinks. No matter what you are calling it, it's really gambling," he said.
Today the State Judiciary, Law Enforcement, and Criminal Justice Committee voted unanimously in favor of Senate Bill 169. It is expected to pass the Senate and House.
E-mail: spark@ksl.com
E-mail: mrichards@ksl.com
×
Related links
Related stories
Most recent Utah stories