Estimated read time: 2-3 minutes
This archived news story is available only for your personal, non-commercial use. Information in the story may be outdated or superseded by additional information. Reading or replaying the story in its archived form does not constitute a republication of the story.
Salt Lake County sheriff's deputies busted an Internet gambling operation in South Salt Lake.
Deputies served a search warrant and raided the Smoke Shop and Internet Place at 3925 S. State St. shortly after 11 a.m. with customers inside.
They confiscated a number of gaming machines.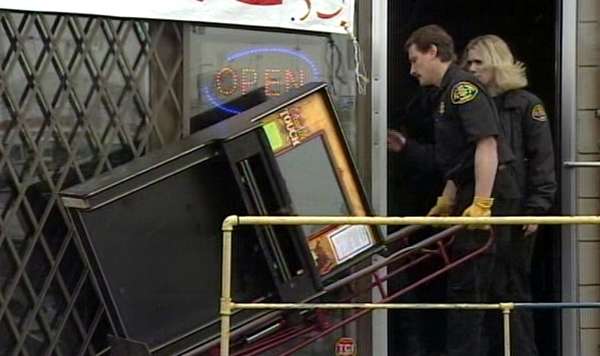 Deputies say the gambling was advertised as "Internet gaming." You would buy credits, which gained you access to the Internet.
Undercover agents were buying $20 credits then cashing out their winnings at the business, sometimes hundreds of dollars.
Lt. Don Hutson, with the Salt Lake County Sheriff's Office, said, "We believe this was a front for, essentially, gambling. They claimed that you could come in and get on the Internet and buy cigarettes, although there were very limited amounts of tobacco in the establishment. And essentially, the machines or computers looked a lot like a video poker machine you may see in Wendover or Las Vegas. You could sit down and play a variety of games of chance, and it was very difficult to get on the Internet."
Deputies say the shop opened in November of last year and they were conducting an undercover investigation for the past several weeks.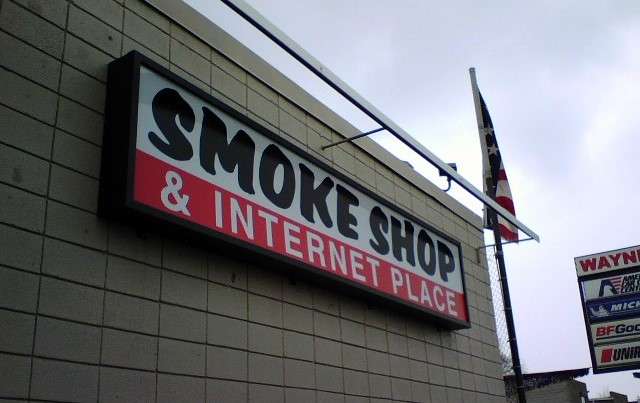 They also noticed several people arriving to play at the shop during the bust. David Schrader was one of them. He said, "It's a gambling casino, basically, without the roulette tables."
Previous Eyewitness News Investigations have exposed several shops with similar operations over the past few years.
Deputies aren't saying if the "Smoke Shop and Internet Place" is in any way connected. Still, their message is clear. Hutson said, "We're excited to have this type of businesses closed down, and hopefully, we can discourage people around the state from doing this type of behavior."
Deputies say the owner of the property, 33-year-old John Charles Martin, will likely face felony racketeering charges.
The manager, 21-year-old Juan Daniel Arenas-Pena, may also face charges.
An attorney for the business says there was no gambling taking place, and customers were simply playing a sweepstakes.
E-mail: wjohnson@ksl.com
E-mail: tcallan@ksl.com
×
Photos
Related links
Related stories
Most recent Utah stories