Estimated read time: 2-3 minutes
This archived news story is available only for your personal, non-commercial use. Information in the story may be outdated or superseded by additional information. Reading or replaying the story in its archived form does not constitute a republication of the story.
A program that gives assistance to the most vulnerable people may be vulnerable itself to budget cuts. It's called General Assistance, and its mission is to help people with disabilities to become self-sufficient.
Unless lawmakers do something to shore up the General Assistance budget, it could lose enough money to affect hundreds of people every month.
General Assistance is a relatively unknown program. At just under $7 million this year, it's small, in the big picture. But to 1,300 Utahns every month, it's a big deal.
"I think I'm doing about 90 percent better than I ever have in my life," said Michael Avila, a General Assistance recipient.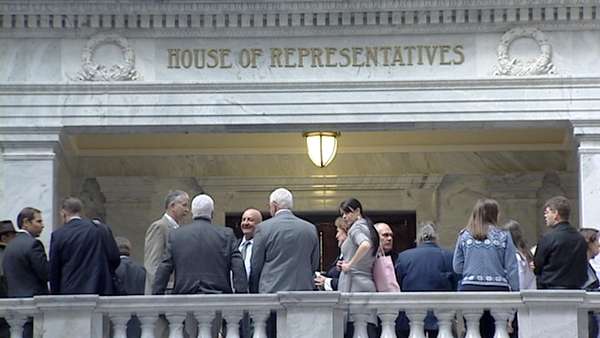 Martin Martinez, who is also a recipient, said, "It's the only thing that's kept me afloat, because I didn't have any other resource."
This group is making a preemptive strike against state cuts. Legislators aren't close to making decisions yet, but there is rarely an opportunity to speak out at budget meetings. So, this group is making their case in the hallways one decision maker at a time.
"The way we use General Assistance is we are able to keep people with some kind of income coming in, some sort of dignity in their lives, and semi-permanent housing while they're waiting to be on permanent disability," explained Allan Ainsworth, executive director of Salt Lake's Fourth Street Clinic.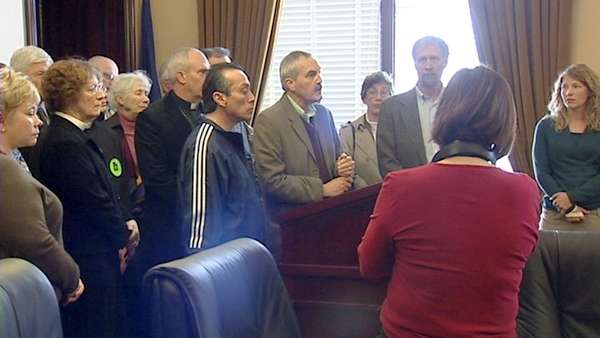 Two of the thousands of people who benefit say they get about $260 a month: A godsend, they say, compared to being broke on the street.
"I don't know what I'd do without General Assistance. I don't know what I'd do if they took it away from me right now. I'd be devastated," Martinez said.
"If they cut me off General Assistance right now, I don't know how I'll do it without it. I just want to thank everyone for what they've done for me," Avila said.
This was also an opportunity for these people to express gratitude for the programs they benefit from.
We spoke with several lawmakers who say they're aware of the program but aren't making any promises about what may or may not get cut.
E-mail: rpiatt@ksl.com
×
Most recent Utah stories