Estimated read time: 3-4 minutes
This archived news story is available only for your personal, non-commercial use. Information in the story may be outdated or superseded by additional information. Reading or replaying the story in its archived form does not constitute a republication of the story.
Despite the availability of a vaccine, parents throughout the country, and here in Utah, are intentionally exposing their kids to the chickenpox virus at "parties" or "playdates" hoping their children will build up an immunity the old-fashioned way.
With a simple search of "chickenpox parties" online you will see numerous articles and groups across America dedicated to this topic.
At the parties, children are encouraged to play with each other, even share snacks and sippy cups in order to spread the highly contagious virus.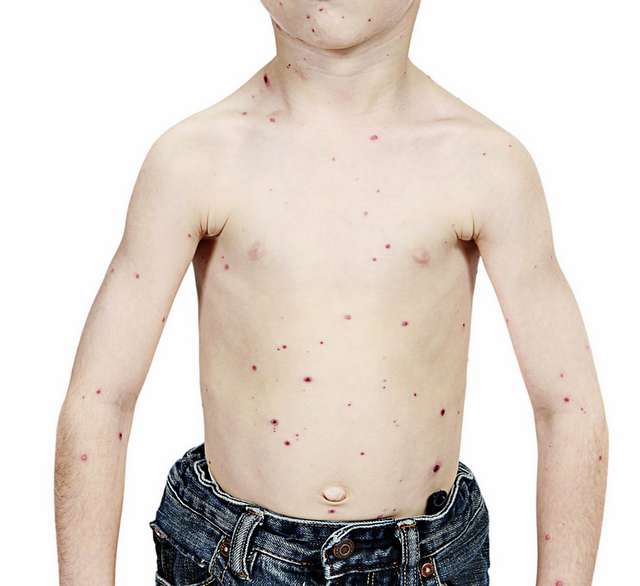 Lou Melini, a physician's assistant at St. Marks Hospital, says these types of parties were especially popular before the chickenpox vaccine was made available in the mid 1990s. And since the virus is so contagious, these parties usually did their job. The kids would catch the virus, and a week later, the itching would stop.
But Melini doesn't see how more than a decade later, with a vaccine available, why these parties are necessary.
"We now have the vaccine so we don't need to have chickenpox parties. The child will be sicker by getting the virus," says Melini. The chickenpox vaccine, varicella, was first approved for use in the U.S. in 1995 and recent studies have shown that the vaccine has cut the number of illnesses by 90 percent.
Melini says he used to see skin infections often due to catching it naturally. Now with the vaccine, he's seen one in the past decade.
At these parties, he also says there's a chance to spread the virus to someone who is immune system may not be competent causing a serious problem for that child.
Since the chickenpox vaccine is often given to children twice, around 15 months old, followed by a booster shot between the ages of 3 and 4, some parents doubt it is effectiveness, saying that catching it the old-fashioned way better protects children in the long run.
Melini says no.
"You do get higher antibody titers, but does that mean you're less protected. No. The vaccine gives you adequately protected titers, so if you come in contact with the wild chickenpox virus, you will not get the disease."
But the vaccine isn't right for everyone. Leslie Rasmussen from Eagle Mountain says she's had friends who've had these types of chickenpox play dates. She vaccinated her three oldest children, but not her youngest daughter. Rasmussen, like many parents fear adverse reactions to immunizations, because of the multiple ingredients that make up these vaccines, which could include human cells. Where those cells come from is controversial.
I had a problem with that. It just didn't sit right with me, didn't feel right," said Rasmussen. "So when I was considering chickenpox or that, chickenpox didn't seem very scary to me at all."
Rasmussen started her research after her daughter had a bad reaction to immunizations.
"She had a fever, was crying and was just miserable. It was nothing serious. Not enough to take her to a doctor, but enough to question," Rasmussen remembers.
Now Rasmussen says she's not opposed to all vaccines, but is definitely more cautious and weighs the pros and cons for each vaccine.
A growing number of parents are avoiding vaccines altogether believing there is a possible link between the vaccines and autism. Actress Jenny McCarthy believes a vaccine contributed to her son's autism. On the flip side, actress Amanda Peet is an avid supporter for child immunizations and says the ties between autism and vaccines are myths.
Melini added the connections are false, but says, "People do have fears. And quite frankly with all the media generated through the controversy, it's not unusual and I can understand why people would be fearful."
E-mail: ngonzales@ksl.com
×
Related links
Related stories
Most recent Utah stories