Estimated read time: 2-3 minutes
This archived news story is available only for your personal, non-commercial use. Information in the story may be outdated or superseded by additional information. Reading or replaying the story in its archived form does not constitute a republication of the story.
The Utah Legislature is taking aim at abortion. Today, the House passed two bills meant to reduce the number of abortions in the state. In legal language the changes are slight, but the topic is enough to rile up emotions at the Capitol.
One of the abortion bills would make performing an illegal abortion a second-degree felony. The other would give women the option of getting a painkiller for the fetus before the procedure.
Opponents of the legal change say it's too vague and the fetal pain bill is unnecessary because there's medical controversy about when a fetus feels pain. But both sailed through quickly.
Rep. Carl Wimmer, R-Herriman, said, "We owe it to them to err on the side of compassion, this bill allows parents to make that decision."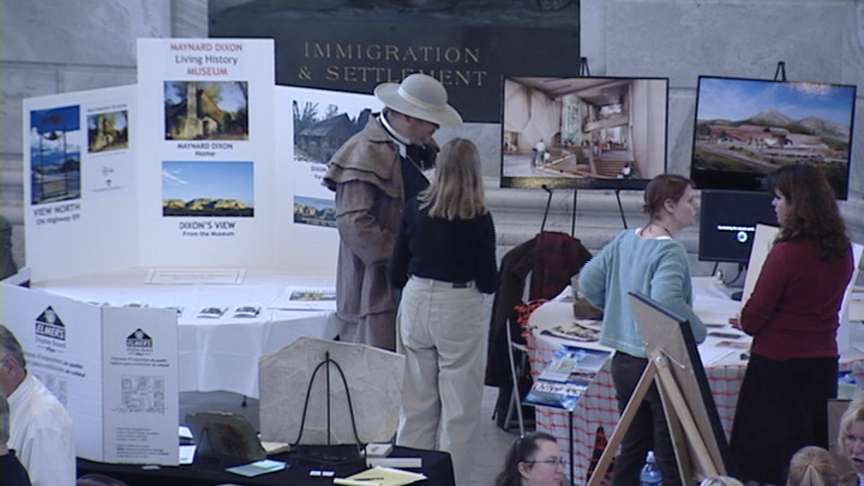 The budget is still a big story here. Today, Utah's various museums brought exhibits to the Capitol. The idea is to remind legislators of the value of these programs in the state. But all are well aware they're vulnerable to the tough financial times. And lawmakers say the worst is coming. Sharon Ohlhorst, with the Weber State Center for Science and Math Education, said, "It takes a while to build up programs. It takes a while to get a reputation. And like I said, we served 20,000 students last year, and we expect more this year, and if we get cut, then we're down to zero again."
Rep. Ron Bigelow, executive appropriations co-chair, said, "Certainly what we've done so far has been difficult. But it's going to get harder, not easier, because we've cut programs. We know some individuals are going to lose their jobs."
Today, legislative leaders said the 2010 budget is already $85 million short. But a clearer picture won't come for a couple weeks.
This year, both the House and Senate seem to be making smooth progress; part of the reason is the lack of money has limited the number of bills that are being considered.
E-mail: rpiatt@ksl.com
×
Related stories
Most recent Utah stories