Estimated read time: 2-3 minutes
This archived news story is available only for your personal, non-commercial use. Information in the story may be outdated or superseded by additional information. Reading or replaying the story in its archived form does not constitute a republication of the story.
President Dieter F. Uchtdorf, first counselor in the First Presidency of The Church of Jesus Christ of Latter-day Saints, and Elder M. Russell Ballard, a member of the church's Quorum of the Twelve Apostles, attended the President Barack Obama's national prayer service today at the National Cathedral.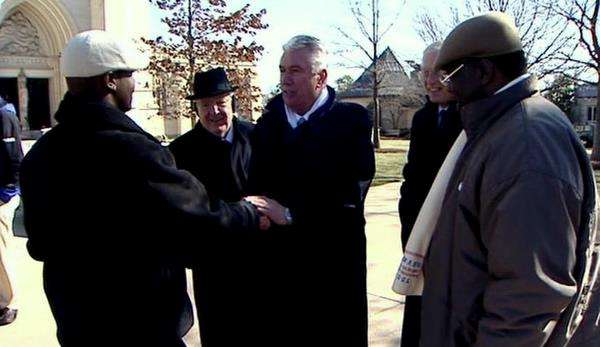 The two leaders say they're hopeful and enthused about the change the new president has been talking about. From the campaign to the president's Inaugural address, President Uchtdorf and Elder Ballard say there are a lot of things that struck a chord with them. One of those things was the theme "Yes We Can."
President Obama invited a bigger-than-usual group of religious leaders to take part in today's prayer service, a tradition that dates back to George Washington, and the LDS leaders were among those asked to attend.
President Uchtdorf and Elder Ballard spoke with us outside the National Cathedral today. Both said they're enthused about President Obama's vision and goals. "We pray for his success to bring back prosperity, peace and strength to this country," President Uchtdorf said.
They also agree with the president that an opportunity to serve others is an opportunity to serve God. "It's building on the principals that Jesus Christ himself taught: to focus on the one, to help the one, to reach out to the one. The Church has done this to not only our members, but all the people around the world who are in need," President Uchtdorf said.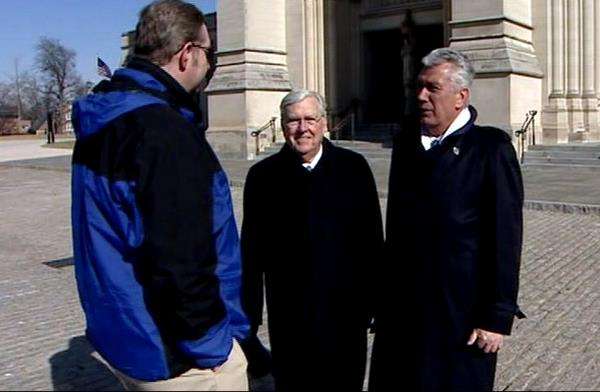 The two leaders also agree with the president's call for personal responsibility. "We all have a responsibility to help this great country recover," Elder Ballard said.
President Uchtdorf and Elder Ballard are both noticing common ground with the President Obama and finding themes the Church as an institution can support. "There are basic fundamentals of values -- family, honesty, integrity -- those things we all need to work to be the hallmarks of this great country of America," Elder Ballard said.
The prayer service included a mixture of prayers from different faiths, including excerpts from Abraham Lincoln's inaugural address. All who were there shared in this historic week with a historic vision.
At the same time the church leaders say they're encouraged by the president's vision, they're careful about keeping their comments politically neutral when it comes to specific issues.
E-mail: rpiatt@ksl.com
×
Most recent Utah stories