Estimated read time: 1-2 minutes
This archived news story is available only for your personal, non-commercial use. Information in the story may be outdated or superseded by additional information. Reading or replaying the story in its archived form does not constitute a republication of the story.
This historic day has been full of memorable moments, making those in Washington, and all of us here, feel a part of the inauguration.
A mere glimpse of the man who would become president, and millions on the mall raised their flags and cheered. This, they felt, was their day too. "Absolutely, absolutely had to be here," one woman said.
"The world is watching today as our great democracy engages in this peaceful transition of power," Sen. Diane Feinstein, chair of the Joint Inaugural Committee, told the crowd.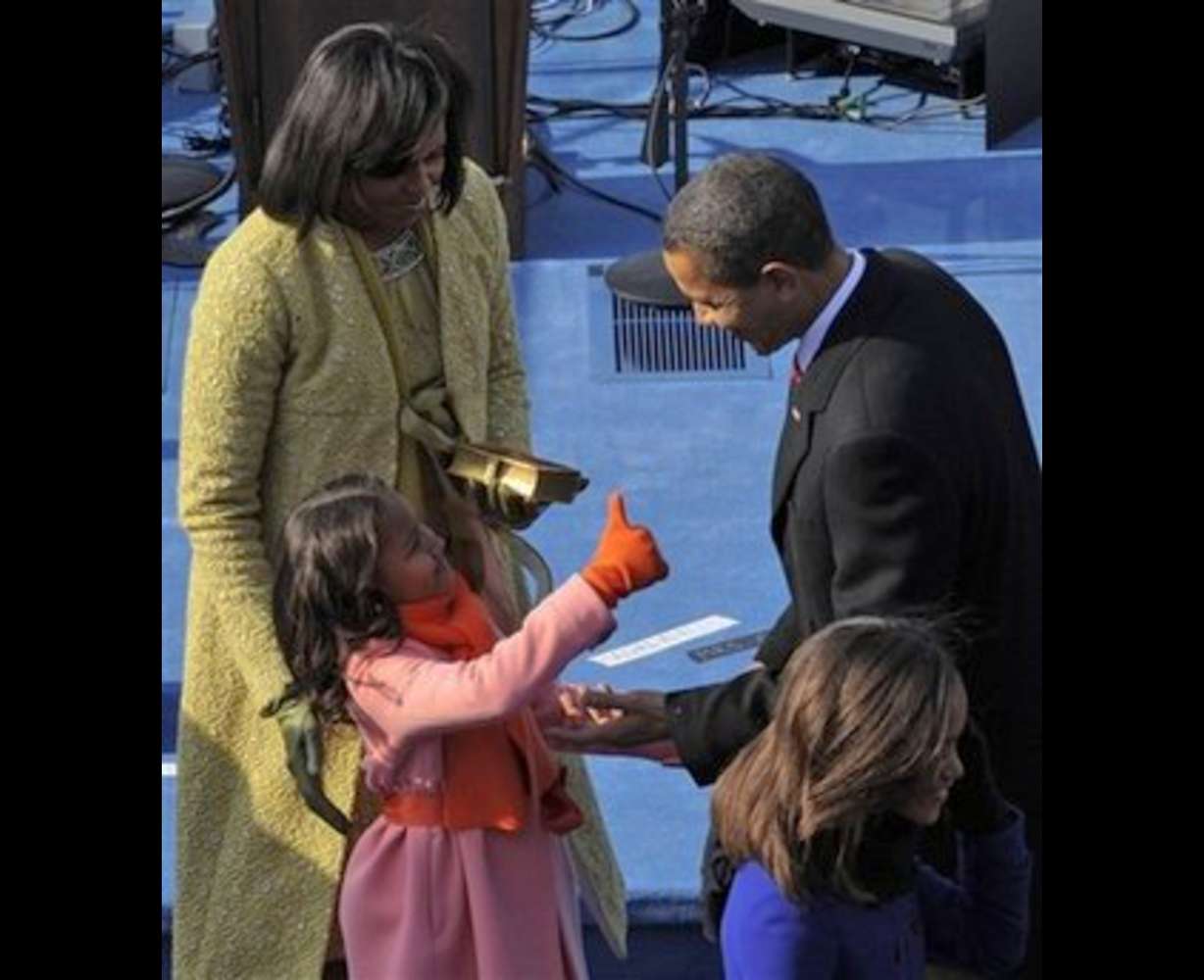 From the big crowd to the individual, from the elected leaders to their families, history became very personal. Some of our great artists created sublime moments of peace, and following the oath of office came the pomp and circumstance that is American celebration. With the excitement, the people chanted: "Change is here!"
President Barack Obama stood to remind us how far we have come. "A man whose father, less than 60 years ago, might not have been served at a local restaurant can now stand before you to take a most sacred oath," he said.
He also explained how the journey looks from here. "Let it be said by our children's children, that when we were tested, we refused to let this journey end, that we did not turn back, nor did we falter and with eyes fixed on the horizon. And God's grace upon us, we carried forth that great gift of freedom and delivered it safely to future generations," Obama said.
The passing of the torch includes the youngest among us: Sasha Obama showed her approval by giving her father a thumbs-up following his address to the nation.
E-mail: cmikita@ksl.com
×
Most recent Utah stories