Estimated read time: 2-3 minutes
This archived news story is available only for your personal, non-commercial use. Information in the story may be outdated or superseded by additional information. Reading or replaying the story in its archived form does not constitute a republication of the story.
Investigators now think anger over text messaging was not involved in a shooting that critically injured a man off of Interstate 15 last Friday.
Utah Highway Patrol Sgt. Jeff Nigbur says it's likely this all started blocks away from the I-15 collector, where the victim was shot.
Before the shooting, the victim's green Jeep Cherokee was caught on a surveillance camera in the area of 900 South and West Temple. It's hard to see, but if you look closely you can see the Jeep is following a black car, a car investigators believe the shooter was riding inside.
Investigators are focusing on what happened either before or after these pictures were taken.
"There was actually an altercation that occurred on 900 South in the West Temple area, near 300 West, where theses two vehicles were actually in an altercation where words were exchanged, and also, a bottle was thrown," he said.
During that fight, investigators also believe the two sides flashed gang signs. "During the initial altercation and the evidence, certain gang signs were exchanged between the two parties. I think the story is deeper than what we were initially given," Nigbur said.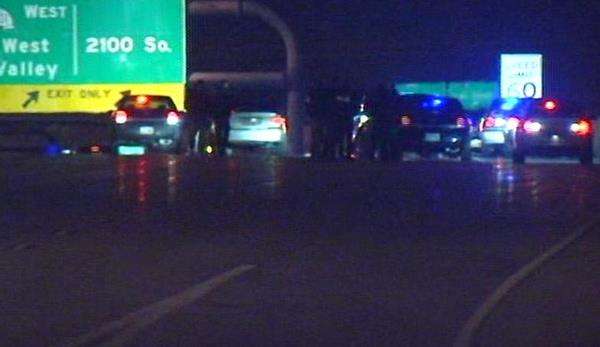 A few moments later, the suspect vehicle pulled next to the victim's on I-15 near 2100 South. At least one shot was fired, striking the man in the armpit. He's still in critical condition.
The surveillance video of the initial altercation came from a nearby business. Troopers are now looking for a witness or witnesses who were in a red passenger car when that first fight took place.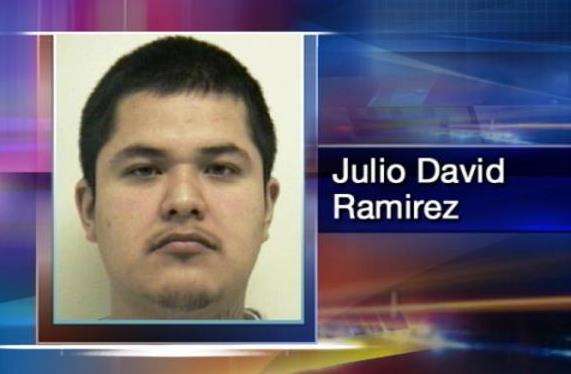 "We are looking for a specific vehicle, completely an innocent bystander in a red passenger car at a specific stoplight near that area who was between these two cars while they were talking and getting into that altercation," Nigbur said.
Initially Julio David Ramirez, a passenger in the victim's car, told troopers the driver was text messaging and possibly not paying attention to the road. But Nigbur says they've been able to rule that out. Nigbur says the passenger has been giving them some information, but that he's now in jail in Utah County on an unrelated charge.
If you have information that would help in the investigation, you can call the Utah Highway Patrol at 801-887-3800.
*E-mail: mgiauque@ksl.com*E-mail: corton@ksl.com
×
Photos
Related stories
Most recent Utah stories