Estimated read time: 2-3 minutes
This archived news story is available only for your personal, non-commercial use. Information in the story may be outdated or superseded by additional information. Reading or replaying the story in its archived form does not constitute a republication of the story.
Four giraffes and a camel have been living with a view of Lake Powell for more than a year. A local boat store owner bought most of them from Michael Jackson, but Friday she's being hauled into court, and the camel and giraffes may get the heave-ho.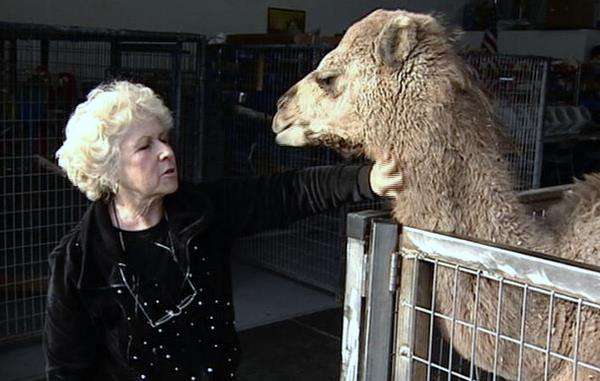 A year ago, the giraffes were happily munching away in a huge barn built by Freddie Hancock, and she was happily planning to build a wildlife preserve. "This is like a dream come true to have four giraffes that I can play with today," Hancock told us in February of 2008.
It's intended as a sanctuary for Michael Jackson's Neverland Ranch animals and a few others, but her dream is in danger of sputtering out in a beef with the city. Officials in Page, Ariz., are seeking an eviction order. "I am afraid for the animals because we have no place, at this point, to take them," Hancock said today.
She leases city land, but she's been unable to comply with a requirement for a $100,000 bond or financial guarantee. It's to protect city taxpayers if the wildlife preserve goes belly up and the animals have to be moved.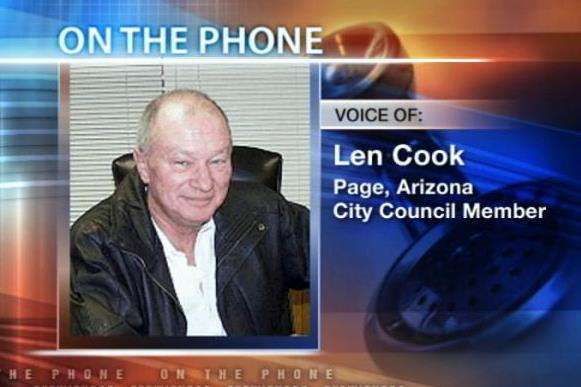 "While we're finding a home for them, we would possibly have to nourish them, keep them in good health; and that's not an expertise that the city of Page has available to it," said Page Citycouncilman Len Cook.
The city council spelled out the terms nine months ago, and Hancock missed a Jan. 5 deadline for posting the financial guarantee. "That was a fundamental requirement of the lease and the only reason it passed, on a 4-to-3 vote," Cook said.
Hancock fears an eviction will scatter animals that have been together all their lives. "What they mean to us, it's like they're part of our family," she said. "It's like if somebody said to you, 'You can't live here and have your children.'"
Both sides appear in court Friday. Hancock hopes there will be a chance to work out some sort of compromise. Meanwhile, she's dreaming again, hoping a white knight shows up who can make the financial guarantee.
E-mail: jhollenhorst@ksl.com
×
Related links
Related stories
Most recent Utah stories