Estimated read time: 3-4 minutes
This archived news story is available only for your personal, non-commercial use. Information in the story may be outdated or superseded by additional information. Reading or replaying the story in its archived form does not constitute a republication of the story.
The National Transportation Safety Board is investigating a helicopter crash that happened last night in West Valley City, injuring the pilot and his passenger. The weather at the time was bad enough that both Utah medical chopper services turned down a request to fly the victims to the hospital.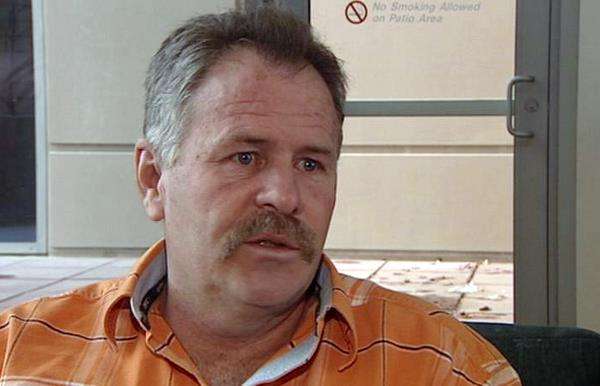 The chopper crashed on the outskirts of West Valley City, just west of U-111 and 6600 South, as it was headed to Salt Lake Airport No. 2 in West Jordan. The pilot's father, Scott Robinson Sr., says his son called after the crash, disoriented and bleeding.
"He said, 'There's blood everywhere.' And I said, 'Where's he [Tony] bleeding son? Find where he's bleeding, that's what you need to do, you need to stop it.' It was blood running off of Scottie's face, dripping on Tony," Scott Sr. said.
The men were on their way back from Wendover and stopped in Tooele to refuel. Police say when the helicopter got back into the air, Scott Jr. attempted to fly around the northern end of the Oquirrh Mountains and flew into poor weather conditions.
Capt. Tom McLachlan of the West Valley Police Department said, "Second-hand reports that there were whiteout conditions at that time, they apparently ran into that, and that may have contributed to the situation that they are in now."
In fact, the weather was so bad both LifeFlight and AirMed today told us they didn't fly their choppers out to the accident scene due to "poor visibility and weather conditions."
"They could not remember anything except they were on their way to Wendover," Scott Sr. said.
Police say Scott Jr. attempted to land the aircraft but ended up crashing it onto its side. "It's hilly. It doesn't have a lot of vegetation on it, but I don't think I would call it an optimal area for an aircraft or helicopter to land on," McLachlan said.
The pilot's father described the harrowing details of the phone call: trying to keep his son awake, alert and warm, while not knowing the pair's condition or exactly where they'd crashed, thinking they might be lost in the West Desert.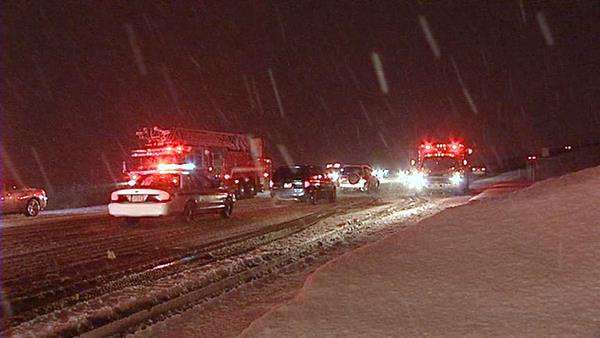 "Which meant that they were between Tooele and Wendover, which is a really big space for that little tiny helicopter, and I was worried that they weren't going to be able to find him in time," Scott Sr. said.
Scott Sr. says his son is a good pilot and has about 130 hours of flying time, as well as a commercial pilot's license. He says yesterday's flight was an effort to gain more hours.
Police say the aircraft is a smaller, piston-driven helicopter and that both men were extricated from the wreckage. The passenger, 23-year-old Tony Meredith, is in critical condition. A spokesman for Intermountain Medical Center says Meredith has a bruised lung. Scott Robinson Jr., 24, is listed in serious condition, with cuts to his head.
We likely won't know a cause of the crash from investigators for some time. Typically, it takes the NTSB many months to announce a cause.
E-mail: jdaley@ksl.com
E-mail: spark@ksl.com
×
Related stories
Most recent Utah stories