Estimated read time: 3-4 minutes
This archived news story is available only for your personal, non-commercial use. Information in the story may be outdated or superseded by additional information. Reading or replaying the story in its archived form does not constitute a republication of the story.
Team coverageTwo big breaks in two recent rashes of car break-ins: One was in Cottonwood Heights where a number of stolen items have been recovered; the other in downtown Salt Lake where an arrest of a possible suspect has been made.
The case in downtown Salt Lake involves 34-year-old Jeffery Barlow. He was arrested for taking a candy bar from an unlocked car New Year's Day.
While police won't confirm it, residents of the Dakota Lofts believe Barlow is the man caught on surveillance video breaking into car after car in their garage in the past few weeks.
"He smashed into them over the Christmas holidays with a golf club, and one time with a shovel; don't know where he got them," said Babs De Lay, resident of the Dakota Lofts.
Barlow has a criminal record for theft, burglary and receiving stolen property dating back to the early '90s.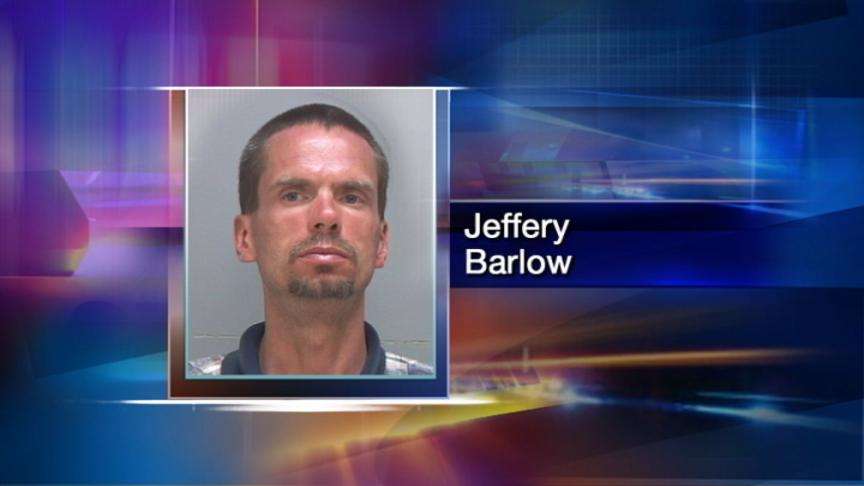 The man in the Dakota Lofts' surveillance video broke into at least eight cars, taking iPods computers and money. The downtown community council posted fliers with his picture, sent out e-mails to residents and tonight feels that the work has likely paid off.
"We got them out to every building down here and let them know this is the guy doing this; and sure enough, everyone was looking for him," De Lay said.
In Cottonwood Heights, it's a different story. There have been no arrests, but dozens of stolen items were recovered. Police believe the majority of the stolen goods came from vehicle burglaries in the early hours of Jan. 2.
Police say the thief hit 15 to 20 cars and stole an estimated $10,000 worth of property. The suspect left behind all of the loot when the stolen SUV he was driving rolled and took out a telephone poll. He ran before police arrived on scene.
Some of the mp3 players, clothing, sunglasses, ski equipment and tools taken have been returned to their owners. It's the other items that people may not necessarily miss that have yet to be claimed; items like a hookah pipe, which is used to smoke tobacco.
There are also suitcases filled with clothes, backpacks with school books, a tool set, golf balls, audio equipment and, yes, even vodka.
Officer Beau Babka with the Cottonwood Heights Police Department suspects some of the owners of these items don't even know they were taken. But he says if the owners come forward, that will lead to additional charges they can levy against the suspect.
"We hope that people will come forward if they may have been victimized and have not reported it, or they're just now figuring out that something has been stolen. We'd love them to call our department or another department in the valley. Some of the property here comes from all over the valley," Babka said
Police tell us they do know who the suspect is in these burglaries and expect to make an arrest in the next few days.
If you think some of the property is yours contact police at 801-944-7100.
We also talked with police in West Valley and Murray tonight. They haven't seen any rashes of break-ins like these other cities. However, Midvale has had a huge problem recently with car thefts, and Sandy has seen a slight increase.
E-mail: sdallof@ksl.com
E-mail: lprichard@ksl.com
E-mail: mgiauque@ksl.com
×
Photos
Related stories
Most recent Utah stories