Estimated read time: 1-2 minutes
This archived news story is available only for your personal, non-commercial use. Information in the story may be outdated or superseded by additional information. Reading or replaying the story in its archived form does not constitute a republication of the story.
An overnight crime spree in Cottonwood Heights ended early this morning when the car burglar crashed an SUV, and then fled on foot. But police are still having a hard time finding the crook because the SUV he was driving was stolen.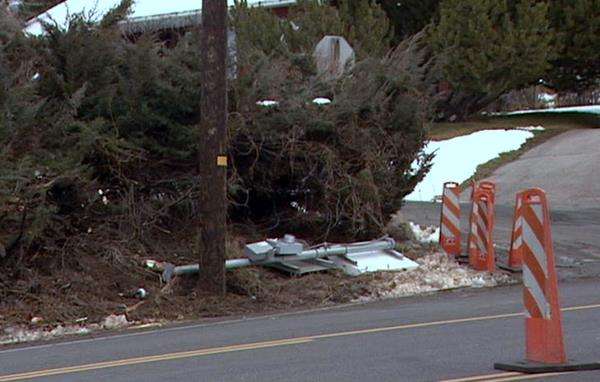 The suspect crashed the Chevy Yukon into a pole in the area of 2900 East and 4400 South. When he fled the scene, police say he left behind thousand of dollars in stolen property that was taken from other cars.
Those victims woke up this morning to see their cars had been broken into. "I looked out the window before work this morning, all of the doors were open to my car and I knew someone had broken in," Susie Williamson said.
Burglary victims like Williamson who called into report their break-in received a welcome call from police a couple of hours later, asking them to come and identify their stolen property. In all, police estimate more than $10,000 of property was stolen, such as mp3 players, clothing, sunglasses, tools, ski equipment, prescription medications and even an electric guitar.
Most of the burglaries involved cars that were not locked, but a couple of cars had broken windows. Police say the best advice to avoid being victimized is to keep valuables out of sight and just lock your vehicle.
"What we have found with a lot of the subjects that are doing this, that they are somewhat lazy. If the vehicle is locked, they will go onto the next one," said Cottonwood Heights police Officer Scott Cosgrove.
The SUV the suspect crashed was stolen from a family visiting from North Dakota. Police are looking for the suspect. If you have any information on this case, contact the Cottonwood Heights Police Department at 801-840-4000.
E-mail: spenrod@ksl.com
×
Most recent Utah stories