Estimated read time: 3-4 minutes
This archived news story is available only for your personal, non-commercial use. Information in the story may be outdated or superseded by additional information. Reading or replaying the story in its archived form does not constitute a republication of the story.
Utah emergency rooms treated dozens of people over the holidays for carbon monoxide poisoning. Utah doctors say there have been far too many accidents, and they fear cold temperatures now may trigger even more.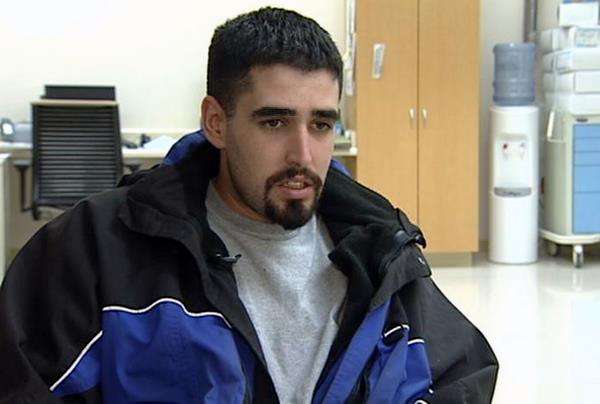 Jesse Searle was among hundreds of snowplow drivers clearing streets and parking lots the day after Christmas. He had been plowing hours on end, unknowingly breathing carbon monoxide from a leak in the truck's exhaust system.
"[I got] a real hard headache, and after that just started getting real tired. My head started going and I don't remember anything after that. Everything is a blur," Jesse said.
He has been through three treatments inside the hyperbaric chamber at Intermountain Medical Center. When he was found unconscious in his truck, the CO level in his blood was probably anywhere from 40 to 50 percent, maybe even higher.
"The truck was still running when he was found at 9:30 in the morning, so his exposure started essentially at 2:30 a.m. and ended at 9:30 [a.m.]" Dr. Lin Weaver, director of hyperbaric medicine at Intermountain Medical Center.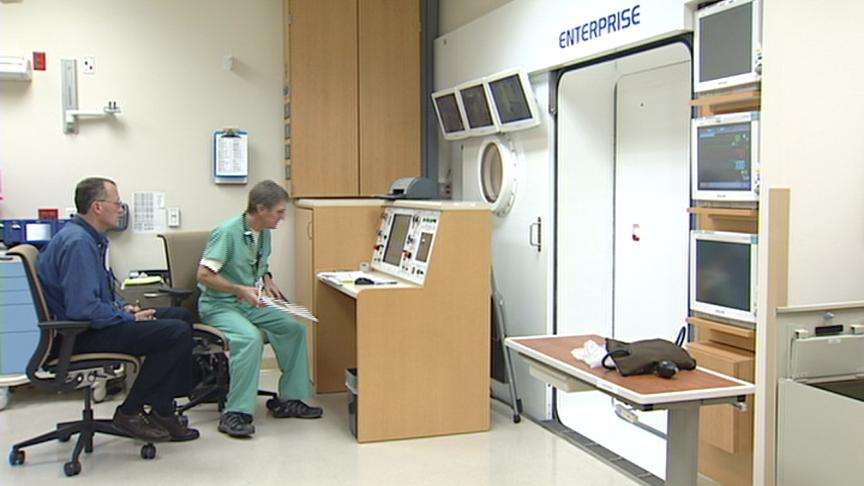 Weaver says though Jesse is recovering, he worries about possible long-term effects. It's something Jesse and his wife, Angie, haven't quite come to grips with yet. "I think a lot of it is more of a shock as to what is still happening and what may happen," Angie said.
Jesse is not alone. Thirty-four people in Ogden had to be transported to hospitals after they were poisoned with carbon monoxide from a propane grill inside a garage; employees at a Provo warehouse were exposed four days to CO from diesel powered equipment; and a worker at a construction site encased with plastic was overcome from a gasoline-powered concrete finisher.
Utah Valley Regional Medical Center's hyperbaric medicine director Eugene Worth says his hospital's large hyperbaric chamber has been busy treating several of those CO poisoning victims as well.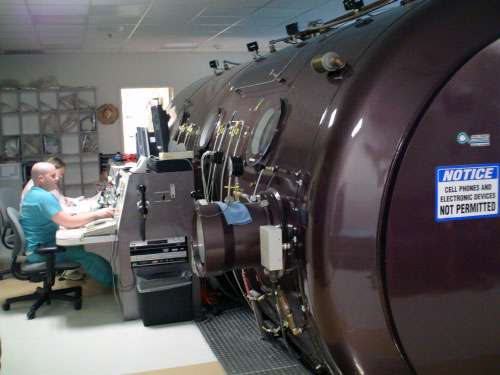 Worth calls the number of people being poisoned around the state an epidemic and says Utahns should take precautions such as: Don't warm your vehicle up in a garage and avoid using propane space heaters inside the house.
"Those [heaters] that are labeled indoor-safe that are propane-driven can be a carbon monoxide problem, especially at higher altitudes; and we are at higher altitudes," Worth said.
Most important, Worth suggests homeowners get a CO detector for every level of their home. He recommends electric-powered digital carbon monoxide detectors with a battery backup.
Both doctors say there are just too many cases this year. "The Centers for Disease Control and Prevention(CDC) is doing a study and we are part of it, logging the number of cases of CO poisoning actually treated with hyperbaric medicine; and around the United States, it's far too high," Weaver said.
Despite warnings, the poisonings just keep happening. Weaver says many folks now being treated for CO poisoning are coming from Latino, Asian or other cultures where use of combustion equipment inside enclosed areas has never been considered a real risk.
E-mail: eyeates@ksl.com
E-mail: rjeppesen@ksl.com
×
Related stories