Estimated read time: 2-3 minutes
This archived news story is available only for your personal, non-commercial use. Information in the story may be outdated or superseded by additional information. Reading or replaying the story in its archived form does not constitute a republication of the story.
The big Utah-Alabama game starts in less than two hours, and judging by sales of Utah merchandise, many of you are ready. At the University of Utah's bookstore on campus, sales have been higher because of this game than at any other time in school history.
Workers at the bookstore have been busy because of people like Dick Cantonwine. He already has a Utah hat, but with the team in the Sugar Bowl, he needed another.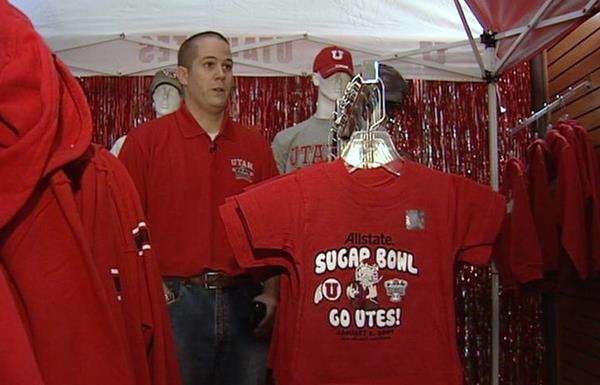 "We're playing one of the top teams in the country," Cantonwine said.
Yeah, playing a big team like Alabama in a big game like the Sugar Bowl has meant big sales for the bookstore. "This is by far the biggest school event, as far as football goes, that we've ever been a part of," said Mike Cherry, marketing director for the University Campus Bookstore.
Cherry compared sales numbers from Dec. 2008 to Dec. 2007 and says there's no doubt the Sugar Bowl has been sweet. "Sales are up 50, 60 percent from the previous year," he said.
But for all the hats, sweatshirts and other items they keep stocked at the bookstore, there is one item they just can't keep on the shelves: the 'Give me some Sugar' T-shirts.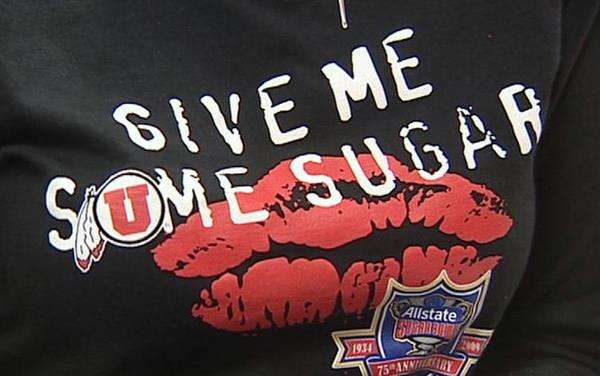 Susan Manning works at the bookstore and is happy she got the shirt when it first came in. "I liked it because it was really cute. I like the big lips and 'Give me some Sugar;' and everybody loves it," she said.
Every time the store orders the "Give me some Sugar" shirts, they're gone in no time. That's why when Utah fan Jolene Martin saw a customer bringing one back, she bought it from the customer before it could go back on the shelf.
"[I said,] 'I want that one,' so we just did a little in-store buying and selling of that shirt," Martin said.
It seems even in a down economy, Utah fans want it all. "People come in, and they're not holding back at all," Cherry said.
If Utah beats Alabama tonight, the store will have Sugar Bowl championship gear here on Tuesday. You can bet it will be busy again.
E-mail: acabrero@ksl.com
×
Most recent Utah stories