Estimated read time: 1-2 minutes
This archived news story is available only for your personal, non-commercial use. Information in the story may be outdated or superseded by additional information. Reading or replaying the story in its archived form does not constitute a republication of the story.
It seems northern Utah got hit the worst with this storm. Interstate 84 at the Utah-Idaho line was closed again today, leaving many drivers stranded in Snowville for the second straight day.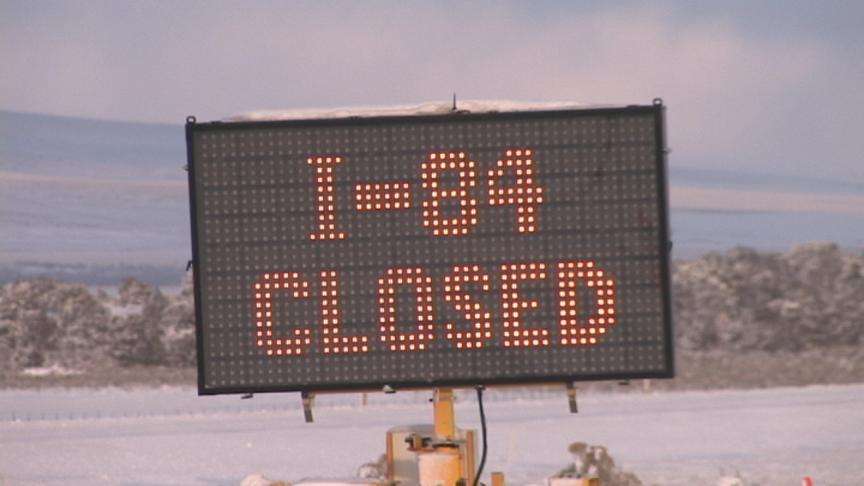 It's not just that is was snowing hard and the interstate was snow-packed, it was the wind. In some spots there were near white-out conditions, so the Utah Department of Transportation and the Utah Highway Patrol decided to close the road.
Claudio Mansilla is a Utah-based truck driver, but today he feels like he's somewhere else. "Ha, Alaska! Ha ha ha!" he laughed.
With I-84 closed again, Snowville seems to be the most appropriately-named city in Utah, and the closest town for drivers to wait.
Stranded driver Paul Brown said, "We've been here since about 2:30, 3:00 yesterday afternoon, waiting for the report for the road to open."
Brown and his family had to sleep in their moving truck last night. They didn't make it to Washington for Christmas.
"We weren't anticipating to be on the road at Christmas time. We were expecting to be in Washington state, but that didn't happen. So, we'd just like to get going," Brown said.
He wasn't alone. Gas station parking lots were full of trucks and truckers waiting for the interstate to open. Some even parked in the street because the lots were full.
But even with the interstate closed, some drivers decided to still drive on it. For Mansilla, however, it wasn't worth the risk. He says there's a reason why the interstate was closed, and with a big rig like his, he didn't want to have to explain to his boss why he kept going.
"If you don't take care, if you slide, nothing will stop you, man, nothing," he said.
E-mail: acabrero@ksl.com
×
Most recent Utah stories