Estimated read time: 2-3 minutes
This archived news story is available only for your personal, non-commercial use. Information in the story may be outdated or superseded by additional information. Reading or replaying the story in its archived form does not constitute a republication of the story.
It's Santa's big night! While he's out delivering presents, we tracked down one of his helpers from Utah who's about to retire.
Larene Sorensen works at the Salt Lake City Post Office, and she's been helping Santa get through his mail for a long time. She says, "I would say we get 10,000 over the course of a year."
For over a decade Sorensen has been handwriting response on behalf of Santa Claus. She says, "It's something we like to do to help Santa. Because he's so busy, he just can't answer them all by himself."
She adds, "We actually get most of them for the state of Utah, we're the district offices."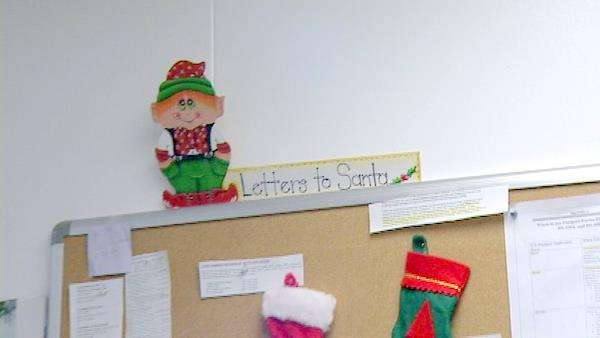 Sorensen says this year she's noticed children are asking for different things then in the past. She says, "I'm seeing more children in stress this year. A lot of them are worried about their parents."
Lots of parents are in the hospital, or serving overseas, and lots of children just want their families to be together for Christmas. Those are the tough letter's Sorensen gets, but they're not all like that. She says, "Most of them make you so happy, they're so cute."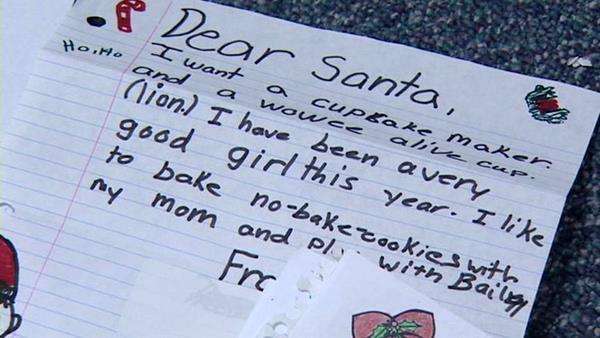 She says, "A lot of times they'll write thank-yous with their letters because they want to be sure that Santa knows that they appreciated what they got last year. They don't want to seem ungrateful."
As Sorensen finishes up as many letters as she can before she retires, she says being one of Santa's helpers will always be one of her favorite positions she'll held at the post office.
One of the last letters she helped answer was from a little boy who was starting to lose the Christmas magic. She says, "He doesn't believe in Santa. His friends say he doesn't exist, but his sister got a letter back, so that makes him kinda believe."
Sorensen plans to spend more time with six grandchildren when she retires. And don't worry children, someone else at the post office will be promoted to Santa's helper, next year.
E-mail: abutterfield@ksl.com
×
Most recent Utah stories