Estimated read time: 2-3 minutes
This archived news story is available only for your personal, non-commercial use. Information in the story may be outdated or superseded by additional information. Reading or replaying the story in its archived form does not constitute a republication of the story.
The state of Utah is ready to take the president-elect up on his offer of economic stimulus money. The governor's office submitted a list of projects that could start right away, and all they need is $14 billion.
The stimulus package would fund projects that are "shovel-ready." In other words, improvements that have been planned but need cash to complete.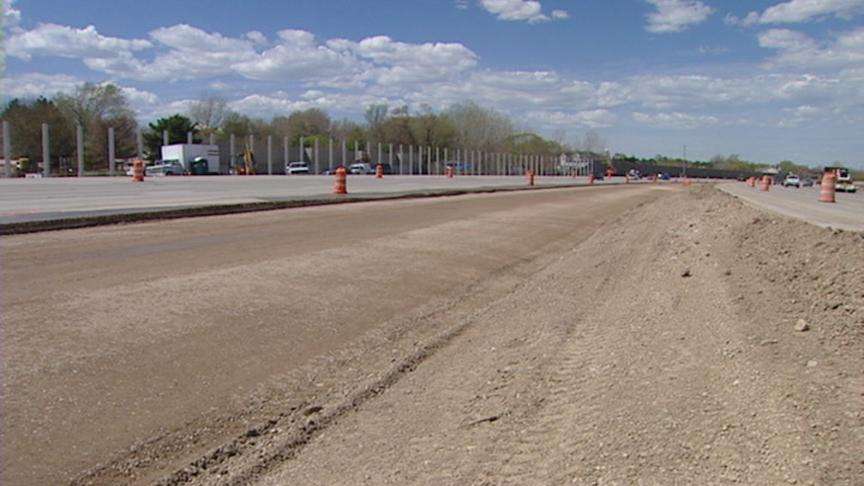 In Utah, it's probably not a surprise that roads are the biggest on the ready-to-go projects list. In fact, many of those have just been put on hold because of the tight state budget.
"We have projects that we've been working on that only have partial funding for -- such as I-15, Mountain View Corridor, U.S. 6, Southern Parkway -- and we were only building certain phases of it," said Carlos Braceras, deputy director of the Utah Department of Transportation.
Interstate 15 in Utah County is by far the single-most expensive item, costing $5 billion. But there is also money in the request for Highway 6, the Mountain View Corridor, bridges, pavement preservation and more.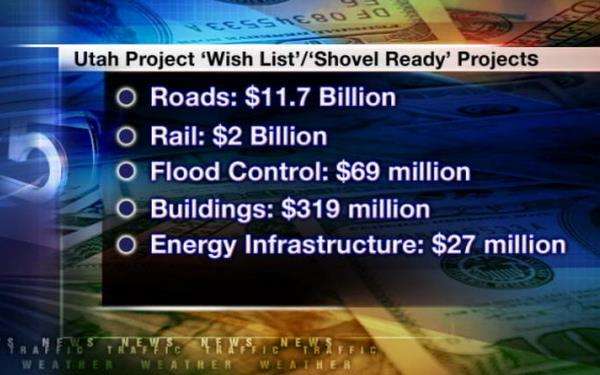 The total roads funding request is $11.7 billion. Other items include just under $2 billion for rail projects, $69 million for flood control needs, $319 million for buildings, and $27 million for energy infrastructure. There's even another $42 million devoted to the precious water resource issues of processing and conservation.
Gov. Jon Huntsman says it all adds up to a crucial investment. "All of that falls in the category of infrastructure needed to make societies go; public works, in a sense, and job creators," he said.
It may be timely that Utah's $14 billion wish list has been submitted near Christmas. Federal funding could be seen as a present, considering the state doesn't have the cash to pay for any of these items.
The final decision on the stimulus money won't be made until after Jan. 20 when Barack Obama is inaugurated.
E-mail: rpiatt@ksl.com
×
Most recent Utah stories