Estimated read time: 2-3 minutes
This archived news story is available only for your personal, non-commercial use. Information in the story may be outdated or superseded by additional information. Reading or replaying the story in its archived form does not constitute a republication of the story.
SALT LAKE CITY — An environmental activist threw a controversial oil and gas auction into chaos today. He may face criminal charges for infiltrating the auction under false pretenses.
Tim DeChristopher says he's willing to go to jail, and it's possible that's where he'll wind up. He seems satisfied with his protest, but energy officials are furious.
Environmentalists organized a sizable protest outside the auction, arguing that energy drilling threatens wild and scenic values.
Former Springdale Mayor Phil Bimstein said, "I think that there's sufficient places to get that energy without having to destroy the crown jewels of America."
But industry officials argue America needs the energy. Kathleen Sgamma, with the Independent Petroleum Association of Mountain States, said, "Oil and natural gas development is a small and temporary impact. We drill a well, we produce for 20 years or so, and then we move off that land and reclaim that land."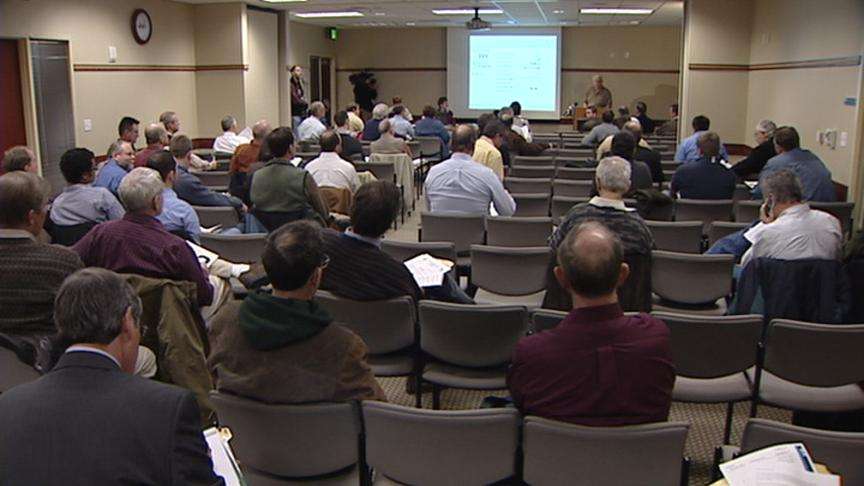 As the lease auction unfolded, industry bidders became suspicious of bidder No. 70. Sgamma said, "We noticed this particular bidder did not seem like a normal bidder."
DeChristopher was escorted out by security agents after winning bids on nearly $2 million of leases. He never intended to pay, even though he signed a bidder registration form saying he would. He said he intended to run up prices and deprive legitimate bidders of leases. He said, "I don't feel that I defrauded the government. I think I represented all the people who want to see southern Utah protected, who want to see oil stay in the ground so that we can have a livable future."
"I think it's more like a criminal tactic when you do that," said Greg Colton, with Pioneer Oil and Gas. "You come in and try to keep business from doing business as usual. You ought to do it the right way."
DeChristopher said, "It's going to take some major changes for us to have a livable future. And if that means some people like me have to go to jail, then that's what I'm willing to do."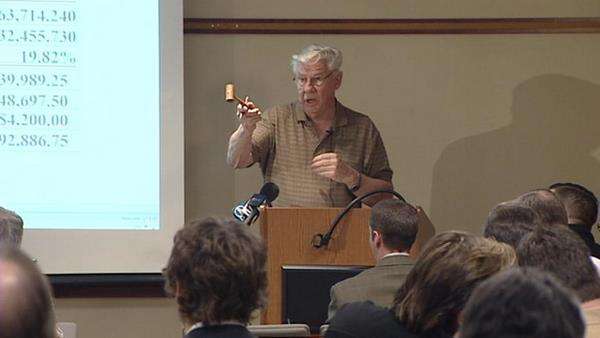 The auctioneer, Blaine Parker, said it was unfortunate that somebody took advantage of the program and threw it out of kilter.
One legitimate bidder said the protest tactic ran up the bids and cost his company hundred of thousands of dollars.
The Bureau of Land Management has offered winning bidders the chance to relinquish their bid and get their money back.
E-mail: hollenhorst@ksl.com
E-mail: mgiauque@ksl.com
×
Related stories
Most recent Utah stories