Estimated read time: 4-5 minutes
KAYSVILLE — Utah Gov. Spencer Cox said that as a teenager, he struggled with suicide ideation. It was teachers who pulled him out of that dark pit and saw something in him when he couldn't see it himself.
"They could've been making more money. They could've been doing other things, but they cared," Cox said, his voice cracking with emotion.
Cox on Thursday announced that his fiscal year 2024 budget — which was partially released Thursday — will include a "historic investment in education," to the tune of $1.5 billion dollars.
Speaking about his appreciation of teachers, Cox said that his budget would provide every K-12 teacher and school-based teacher specialist in the Beehive State $6,000 in additional compensation annually.
Cox is proposing compensation of $4,600 in salary with an additional $1,400 in benefits for teachers.
"This is not part of the WPU (weighted pupil unit), this is directly from the state — every single teacher, $6,000 in total compensation," Cox said.
He added that his administration is proposing to start it this year, to allow teachers to receive their full raise between the legislative session and the end of June.
.@SpencerJCox, speaking about his FY24 Budget, said that this year will be the "year of the teacher."

This includes $1.5B in new education spending, including $200M in teacher salary/benefits increases statewide.

Said it will be a "historic investment" for education. pic.twitter.com/JU045KvdSS

— Logan Stefanich (@loganstefanich) December 8, 2022
"It's almost like a 'thank you' for working so hard, right? We love what we do. We love the students. But to be validated and appreciated for that ... makes our work even that much more valuable," said Cynthia Hassler, a sixth-grade teacher at Snow Horse Elementary School in Kaysville.
The compensation increase will be the largest in Utah's history at $200 million.
"I want this to be the Year of the Teacher," Cox said.
Despite this historical investment, Cox's proposal includes even more funding for education.
He announced that he's proposing a 5% increase to the WPU, an additional $196 million that will allow districts to "do what they normally would do with that, including, hint, additional teacher compensation that you would normally do on top of the $6,000 package (per teacher) that we're proposing as a state," Cox said.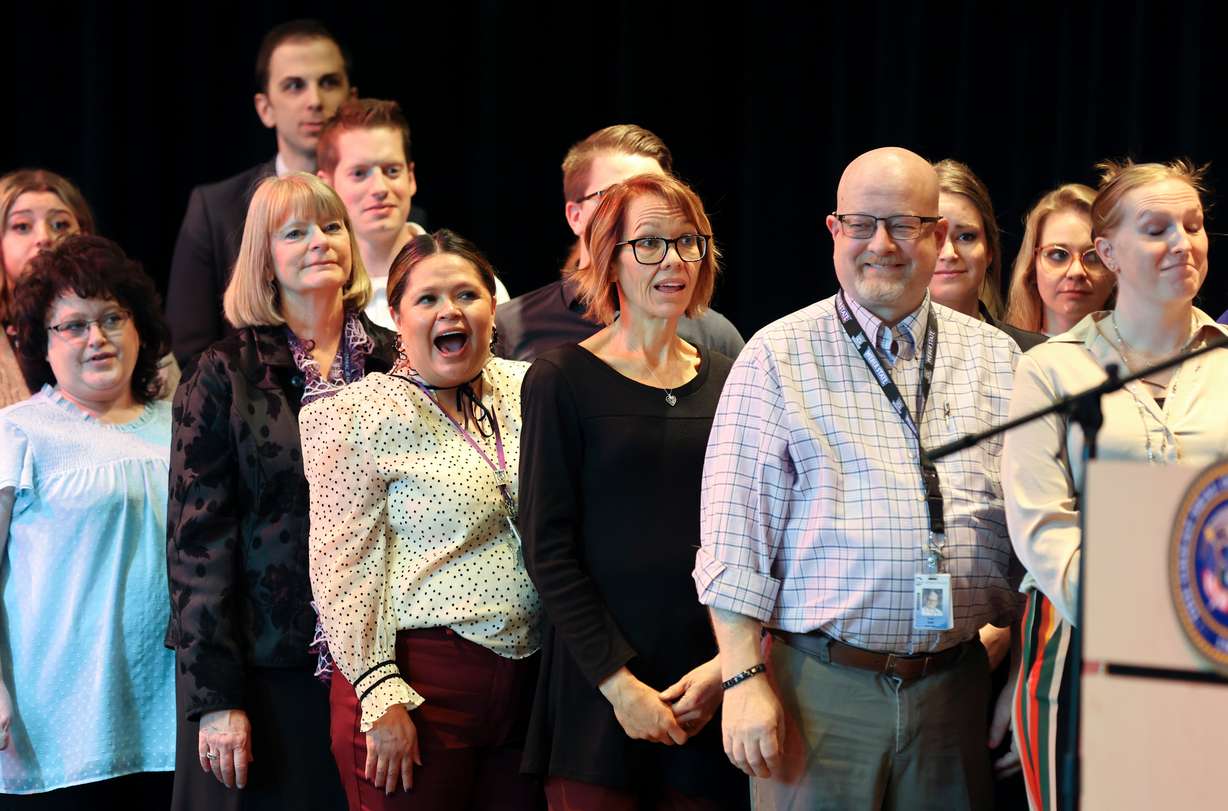 "One thing that I liked was that the amount of funding per student is going up because we're always lacking supplies and need that help with that," said Annie Hunt, a sixth-grade teacher at Snow Horse Elementary School.
For paraprofessionals looking to become teachers, the Cox administration is proposing to increase the state's Grow Your Own Teachers program to provide scholarships for paraprofessionals to "gain needed skills in education."
The governor's proposal also includes $40.8 million to "basically fully fund" optional all-day kindergarten statewide and $70.7 million for at-risk students.
Additionally, the state has seen an uptick in teen centers at schools, and Cox said that he will be proposing $20 million in one-time funds to help high schools cover capital expenses and expand access to teen centers.
The centers, located within schools, provide resources for at-risk students in need, including those experiencing homelessness, with a safe place to shower, launder clothing, access basic essentials, eat and work one-on-one with counselors.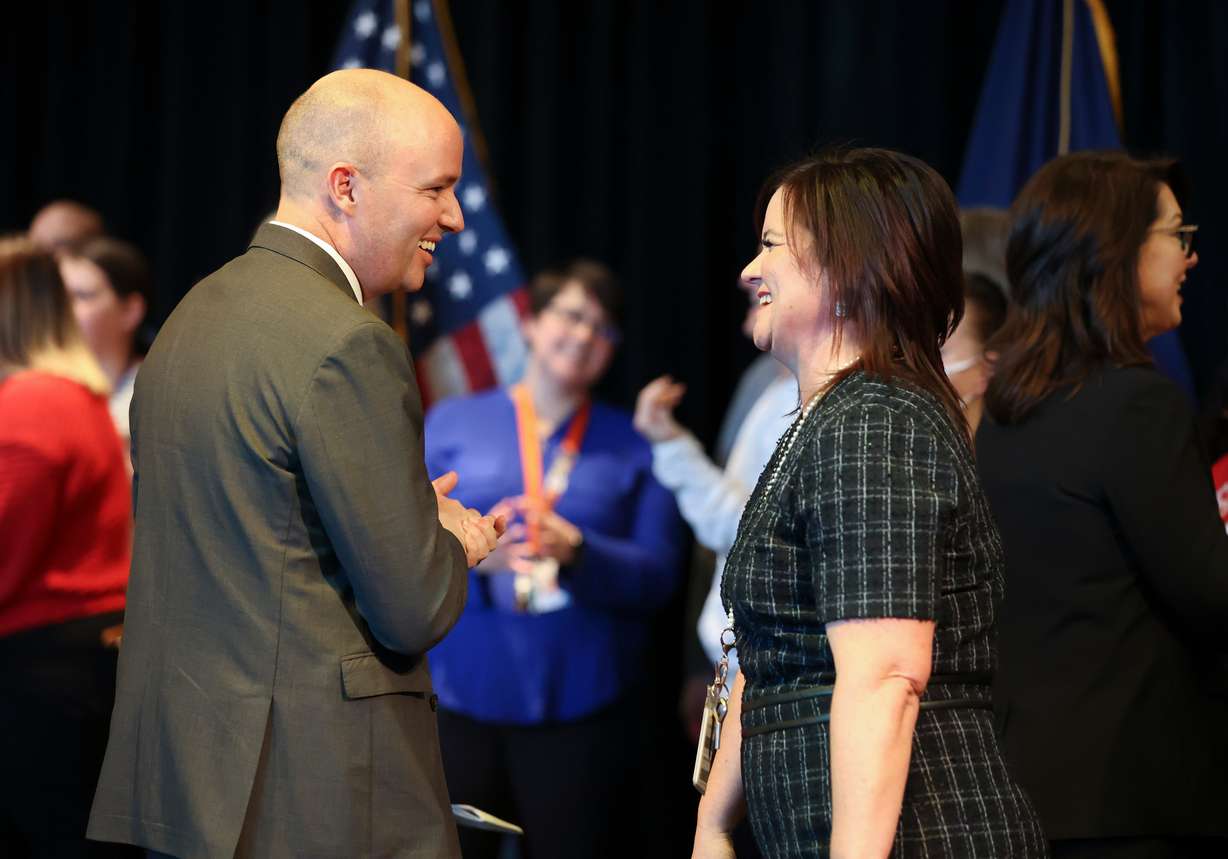 To address school safety, Cox's budget is recommending $175 million in flexible, one-time funding for local districts and charters "to address capital infrastructure needs, including safety and technology upgrades," Cox said.
Utah Education Association President Renée Pinkney responded to the budget proposal in a statement, saying:
"The Utah Education Association applauds Utah Gov. Spencer Cox for making teacher salaries a top priority in his proposed budget. We also appreciate the significant ongoing investments in public education made by the governor and the Utah State Legislature in previous years, including during the height of the pandemic.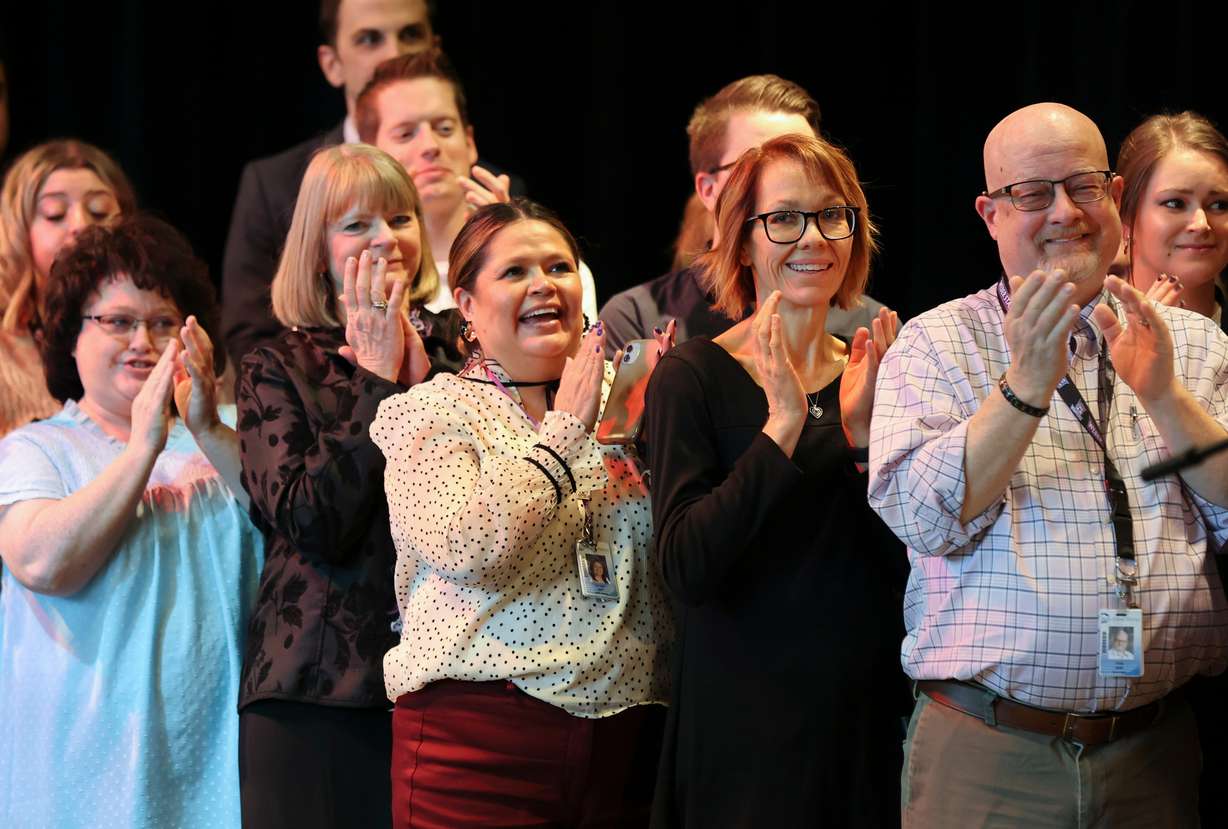 "The UEA's vision is a safe equitable school for every child. This starts with a highly qualified educator paid a professional salary. In addition, we must solve the larger school staff and labor shortage. Ideally, investments in our school educators and staff will be made in a way that allows local school boards to direct the funding where it is most needed and appropriate for each school district."
Pinkney said the UEA looks forward to working with the Legislature and encouraging legislators "to avoid distractions that will only divert our attention from the substantive issues facing our schools, our students and our dedicated school workforce."
Proposed tax cuts
Cox also acknowledged the importance of families and his proposed budget aims to provide some financial relief to Utah families through $1 billion in tax relief over the coming year.
The proposed budget includes reducing the income tax by 10 basis points, from 4.85% to 4.75%, a reduction that would save taxpayers some $190 million. It also aims to provide a one-time property tax relief and income rebates in the amount of $400 million.
"That is immediate tax relief. Next year, checks sending back to those who are paying taxes in our state to help in a one-time manner," Cox said. "Far too often, it's government causing the stress on families. We want to make sure that we're not doing that.
"Utah always has been known as a place for families, as the best state in the nation for families (and) we want to be intentional about that."
×
Photos
Most recent Utah government stories