Estimated read time: 6-7 minutes
OREM — Orem Mayor David Young, his real estate company Torch13 LLC and his son have been ordered by an Alabama judge to pay more than $1 million in a lawsuit over fraudulent business loans.
Young, who was elected mayor of Orem last year, and his son Shawn D. Young, are alleged to have persuaded an elderly Alabama man into loaning money that Shawn Young did not repay and used for gambling, according to a lawsuit filed in November 2021.
Following a trial in May, Alabama Circuit Court Judge Pat Ballard said both men were "extremely lacking in credibility" and "very evasive in their answers to even the simplest of questions," and said both men even admitted that they had "deceived the court earlier that morning regarding their vaccination status," according to the judge's order requiring them to repay the loans and pay punitive damages.
In September, the judge denied a motion to reduce the punitive damages and said the Orem mayor's testimony during the trial "displayed an extreme lack of credibility. He was combative, and disrespectful to the proceedings. The indisputable facts and his own documents showed him to be an essential participant in the fraud" and said he conspired with his son to support the fraud.
"David Young, despite a pretense as a businessman, ran Torch13 LLC as a personal tool and piggybank for his joint efforts with Shawn Young, and even went so far as to provide Shawn Young money from Torch13 LLC so that Shawn Young could implement his 'gambling plan' at various casinos," the judge said, calling the Orem mayor "a lynchpin to this fraud."
In a statement to KSL.com sent through a public relations firm, David Young said neither he nor his company are responsible for the loans, calling the lawsuit a "desperate money grab," and said he intends to file an appeal with "unbiased judges."
The lawsuit
The Utah real estate company was registered for business in Alabama in 2013, and Shawn Young moved there in 2016 to act as the sole agent for the "house-flipping" company, according to the lawsuit.
The Orem mayor employed his son and gave him authority to engage in financial activities on behalf of Torch13, despite full knowledge of his son's previous gambling addiction, failed attempts at rehabilitation and an arrest for stealing $130,000 from a previous employer, the lawsuit alleges.
In his ruling, Ballard said Shawn Young "has a severe gambling addiction and is financially incompetent."
In 2017, Shawn Young moved into a home across from the 77-year-old plaintiff, Ross Gagliano, and became friends with him, the lawsuit states. Gagliano said he considered Shawn Young to be his best friend and felt like he was part of the family.
The lawsuit claims Shawn Young discussed the house-flipping company with Gagliano, called himself the owner and operations director for Torch13, and asked Gagliano if he would be willing to loan money to fund the venture. Shawn Young allegedly assured Gagliano that his dad was wealthy and would be able to pay back the loans, including telling him that his father was going to give him $3 million for his upcoming 35th birthday, according to the lawsuit filed in the Circuit Court of Jefferson County, Alabama.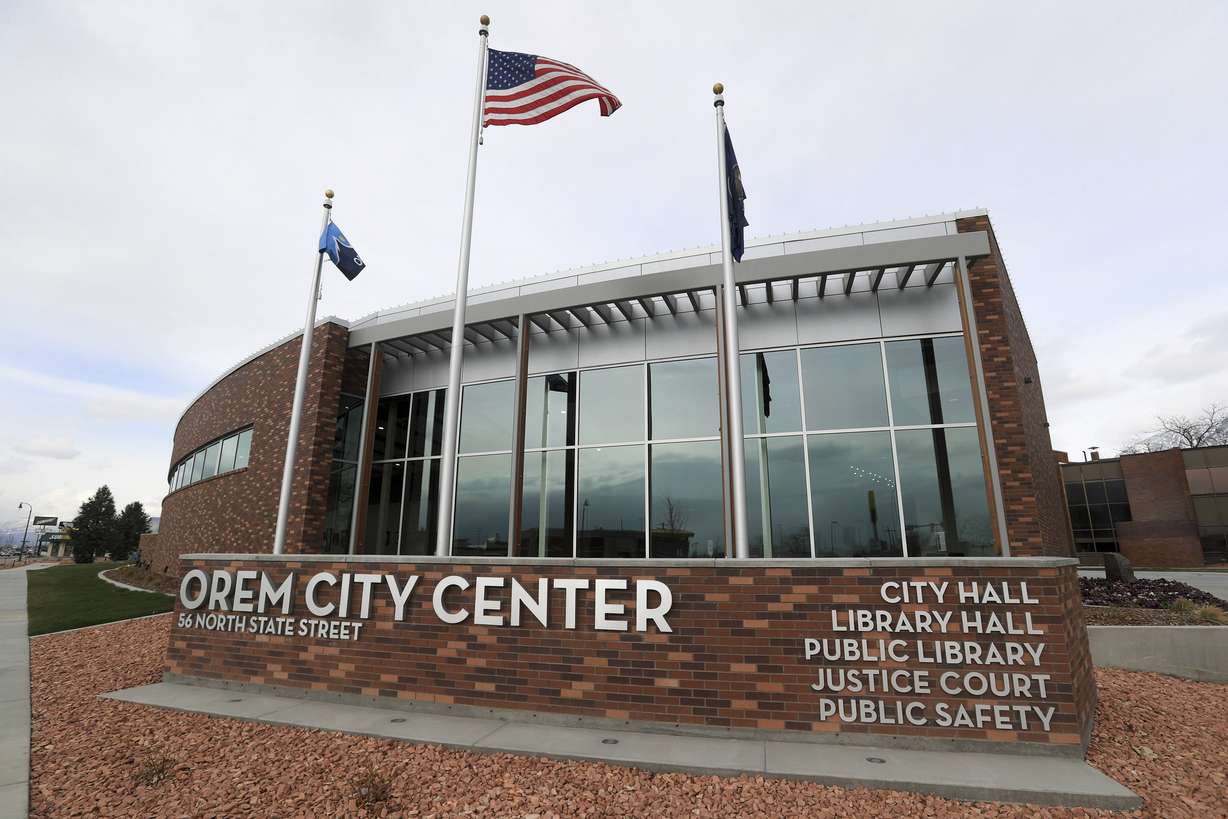 Believing these statements to be true, Gagliano claims to have then used his retirement funds to loan Shawn Young $85,000 in 2017, the lawsuit states. David Young wired $50,000 to Gagliano in partial repayment for those loans on Nov. 2 that year — an action that the judge says indicates that Shawn Young was acting on behalf of David Young and Torch13, not on his own.
In February 2018, David Young visited Alabama, met with Gagliano, discussed the loans and told Gagliano he had no objections to the loans being made, according to the lawsuit.
After the visit, Gagliano extended an additional $200,000 in three loan payments to Shawn Young for Torch13 within the next five months, with the intent they'd be paid back in one year, according to the lawsuit. After three years of no repayment on the loans, Gagliano said he filed the civil suit against David Young, Shawn Young and Torch13 on Nov. 8, 2021.
The lawsuit states Shawn Young stole over $500,000 during his employment at Torch13 by depositing money from sales of Torch13 properties into his personal account. The lawsuit also alleges that a dispute arose between the father and his son in 2018 over Shawn Young's gambling debts, "and David's claim to Shawn that Shawn had used Ross' money for gambling instead of the company business."
Knowing his son had a gambling problem, the lawsuit claims that David Young put Gagliano at "unreasonable risk of loss."
The ruling
The judge believes David Young had a duty to inform Gagliano that his son had misappropriated and gambled away the loan proceeds. Ballard ruled that David Young "wantonly and with conscious and reckless disregard for the rights of others" sent his son to Alabama to engage in the house-flipping venture, and "fraudulently suppressed" information about his son's background, which led to further loans being made.
The judge concluded that the father and son acted like partners of Torch13 and ignored "corporate niceties, at will, when it suited them."
Ballard ruled that David and Shawn Young and Torch13 owe Gagliano compensatory damages of $339,235 and punitive damages of $678,471, for a total of $1,017,706.88.
---
David Young was a lynchpin to this fraud. His use of Torch13, LLC purposely ignored any legitimate business approach in hiring and clothing Shawn Young with authority as its sole Alabama agent, thus endangering those who dealt with him.
–Alabama Circuit Judge Pat Ballard
---
The Youngs' request for a new trial or reduction of punitive damages was denied Sept. 19 due to "clear and convincing evidence of the wanton disregard" for Gagliano's rights, the decision states.
Ballard said Shawn Young was "shown throughout to be an unapologetic liar, who with his father's blessings and help, deceived an elderly man who thought Shawn Young was his best friend."
'Money grab'
In a prepared statement, David Young said: "This case is about a loan Ross Gagliano made to my son, Shawn Young. Both were good friends at the time. Neither I nor my company, Torch13 LLC, has anything to do with this loan transaction. In fact, in my entire career, I have never had a loan from any private individual.
"When Shawn Young went to Mr. Gagliano's home to repay the $200,000 loan, he refused Shawn's cash offering but is now suing Shawn for that loan repayment.
"In my opinion this appears to be a desperate money grab. Mr. Gagliano has tied my company, Torch13 LLC, and me personally to the lawsuit. I was never a party to the loan and have no obligation to it.
"We have appealed the case, which is now at the Supreme Court of Alabama, and we look forward to presenting our evidence to unbiased judges because we believe the lawsuit wrongly targets my company and me."
David Young is also founder and CEO of Paragon Wealth Management in Provo, according to his LinkedIn profile.
×
Photos
Most recent Utah County stories