Estimated read time: 1-2 minutes
SALT LAKE CITY — The first major snowstorm of the year blanketed most of the Wasatch Front on Wednesday, prompting warnings about driving conditions and the possibility for an earlier ski season.
The Utah Department of Transportation said plows are working on wet and slushy conditions in both Big and Little Cottonwood canyons. Showers are expected to decrease in intensity this evening, but could continue all night, with between 3-6 inches of snow accumulation in the canyons overnight, according to the National Weather Service.
Up to 18 inches of snow is possible overnight in the mountains south of I-80.
With snow falling all day in the canyons on Wednesday, at least one ski resort is toying with the idea of kicking off the ski season early. Solitude Mountain Resort had received around 40 inches of snow prior to Wednesday, and the storm will only add to the snowpack.
Solitude was expected to open on Nov. 18, but communications manager Travis Holland said all the recent snow means there is a possibility the slopes could open earlier.
"It's definitely a possibility," Holland said. "Our crews are working really hard around the clock to do everything we need to do to get it open. It's a full team effort. Every department is out there right now getting what they need to do done. Right now there are perfect conditions to help us get open."
Brian Head Resort in southern Utah is planning to open this Friday.
The Utah Highway Patrol cautioned drivers to slow down, give more space between cars, turn on headlights and prepare vehicles with proper tires and traction before going out in the snow.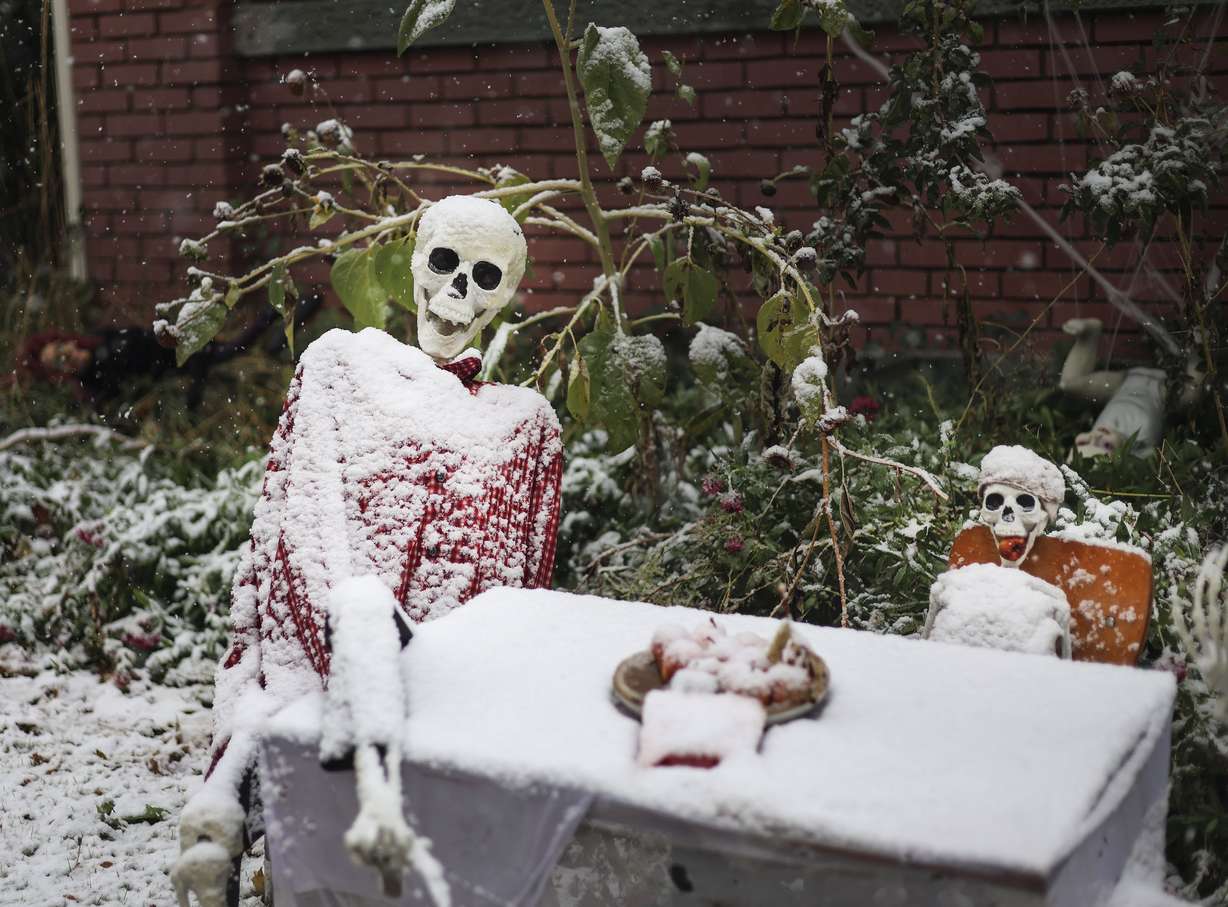 ×
Photos
Related stories
Most recent Utah weather stories