Estimated read time: 3-4 minutes
WASHINGTON — Located about 65 miles north of Seattle — and just a stone's throw away from Canada's Vancouver Island — are the San Juan Islands, an archipelago known for marine life, gorgeous vistas and rich history.
While the Pacific Northwest is famous for its rain, these islands get substantially less than other areas because they fall within the rain shadow of the Olympic Mountains. You can catch a flight to a few of the most populated islands, but the most common way to get around is by ferry. Sure, these lumbering boats are slow, but they also provide a great opportunity to enjoy the scenery and maybe even spot a porpoise or two.
The most popular islands to visit are San Juan Island, Orcas Island, Lopez Island and Shaw Island. Beyond these four, the options for lodging, dining and shopping are few and far between.
Here are seven activities to consider if you visit this amazing part of the country:
Explore Moran State Park
Located on the eastern side of Orcas Island, this beloved park covers about 5,000 acres of lush forest and trout-filled lakes. There are more than 100 sites available for tents and RVs. So as long as you make reservations in advance, you should be able to find a great spot to stay while visiting the park.
Enjoy the summit of Mount Constitution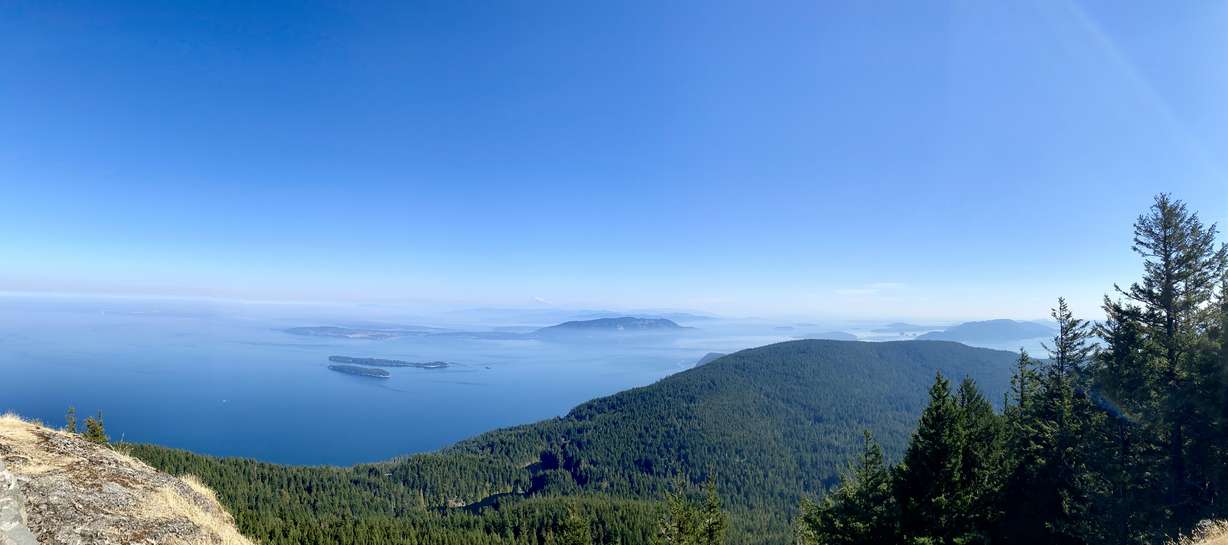 Don't you dare leave Moran State Park without taking in the views from the top of Mount Constitution. This is the highest point of any of the islands, at roughly 2,400 feet. That might not sound impressive to those who have climbed to the 13,528-foot summit of Utah's Kings Peak, but the views from Mount Constitution are legitimately awe-inspiring. You can get to the summit by hiking or biking, but most people just take the comfortable route by driving.
Spot whales at Lime Kiln Point State Park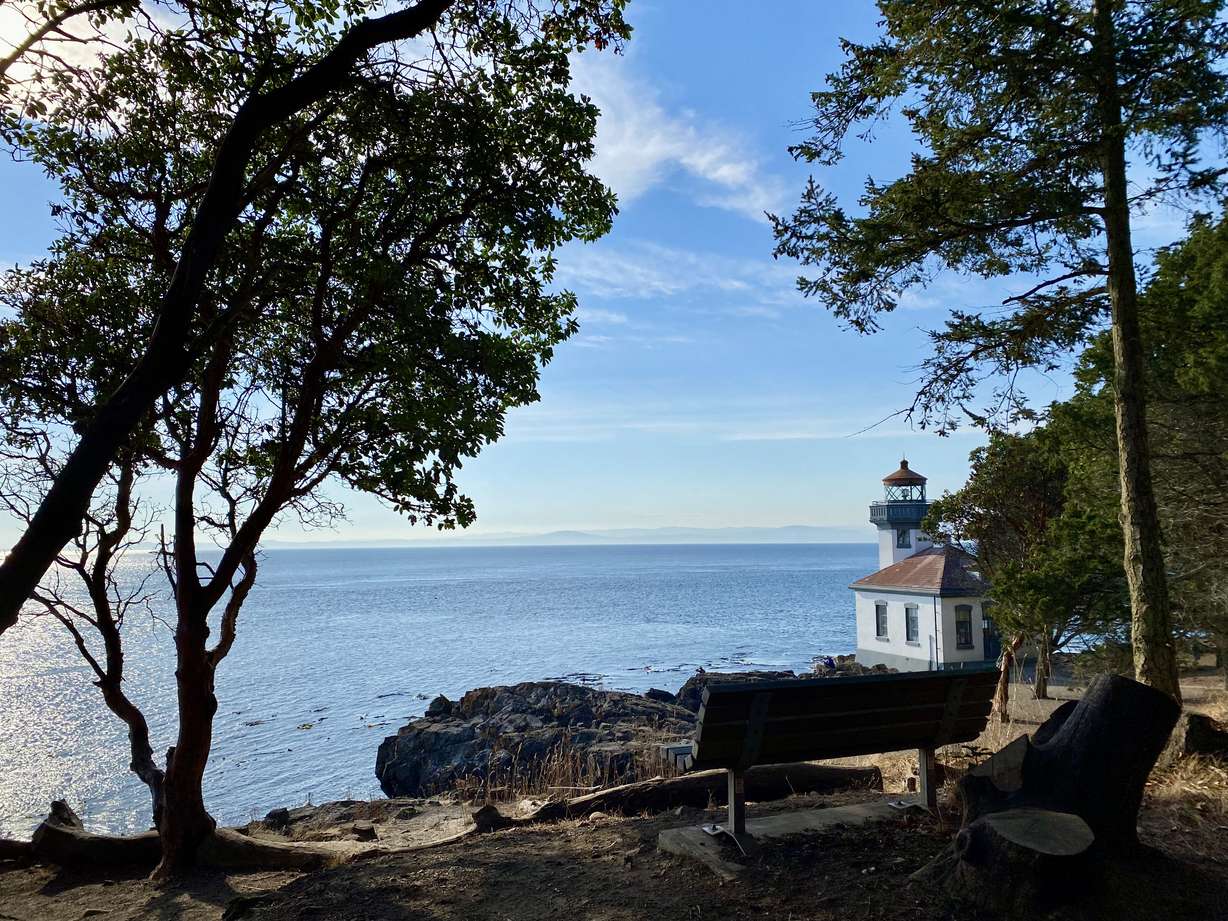 Sometimes referred to as "Whale Watch Park," this famous place on San Juan Island is ideal to see humpback, minke and gray whales. Among the most frequently spotted species are orcas, which sometimes frolic in the water less than 50 feet from shore. Even if you don't spot any whales, the views of the lighthouse and Salish Sea are well worth the visit.
Check out the Shark Reef Sanctuary
If you don't get your fill of marine life at Lime Kiln Point State Park, you should visit this sanctuary on Lopez Island. It's just a short hike from the parking lot to the beach, and you will probably see an abundance of seals in the water. If you're lucky, sea lions or porpoises could also join the party.
Relax at the Judd Cove Preserve
Some of the most beautiful and accessible shoreline on Orcas Island can be found at this preserve. Even though the parking area is small, it won't come close to filling up on the day of your visit. Head down the trail to the beach and you'll have lots of space to explore.
Step back in time at the British military camp
The San Juan Islands were hotly contested by England and the United States in the late-1800s. Things came to a head when a pig was shot by an angry farmer (seriously, Google the "Pig War"), but in the end, the United States took possession of the islands. Historic structures remain at the military sites from both nations, but English Camp boasts a picturesque setting and interesting buildings.
Browse a farmers market
These islands provide excellent growing conditions and are home to many farms. From May through September, you can visit weekend farmers markets on San Juan, Orcas or Lopez islands. The market on San Juan is especially impressive, and, as an added bonus, is open more year-round than the others.
×
Photos
Most recent Utah travel and tourism stories