Estimated read time: 2-3 minutes
SALT LAKE CITY — Rep. Carol Spackman Moss, D-Holladay, is not giving up her fight against distracted driving.
The lawmaker says she plans to file yet another bill that would ban the use of handheld cellphones while driving, following four unsuccessful attempts in the past and an abandoned attempt earlier this year. While it's illegal to manipulate your phone while driving — such as texting, emailing or dialing a phone number — Moss said the law just doesn't do enough to curb distracted driving.
"There's one piece missing, and that's making driving with your phone or texting a primary offense," she said Wednesday. "We need a good law with consistent enforcement — and the fine should probably be higher. I've had it at $100 (and) an infraction; many states have had it at hundreds of dollars."
Her last formal bill proposal had the support of the Utah Chiefs of Police Association, the head of the Unified Fire Authority's Medical Services Division, as well as the American Property Insurance Association among others when Moss last introduced it during the 2021 legislative session. Experts said at the time that the current law makes it "impossible" for officers to enforce.
Distracted driving has been determined to be the cause of at least 11 deaths in Utah this year and 185 deaths since 2013, according to data from the Utah Department of Public Safety and Utah Department of Transportation.
The last distracted driving law that Moss proposed faced opposition from others at the time it was introduced, though. Some opposed it because they said it would effectively reduce the penalties for texting and driving, while others said that it wouldn't change anything at all.
"People who want to use their cellphones are going to continue to do so, just as they have in the wake of the past bill where now people use their cellphones on their laps, arguably more dangerous than if they could use it legally in the line of sight," said Connor Boyack, the founder of the libertarian think tank Libertas Institute, during a hearing on the bill in February 2021.
The bill ultimately died in a House committee.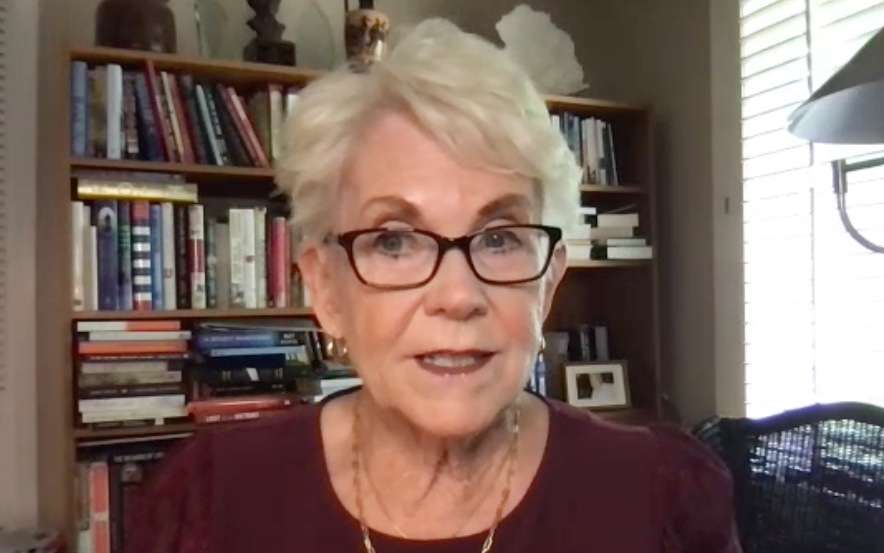 Moss says she expects similar debates in the future but she's undeterred. She argues that a change in Utah's law could help alter bad driving behaviors. She plans to introduce yet another bill because she continues to hear from frustrated police officers and families of loved ones who have died in distracted driving-related crashes.
She likens her push to efforts that made seat belts mandatory, which took years of convincing before lawmakers signed off on it.
"It's the same argument: What I do in my car is my business, it's personal property, personal rights and so on liberties. No, your actions affect other people," she said. "Countless lives have been saved with seat belts (being) mandatory. Kids automatically put them on from the time they're young. It should be the same thing with distracted driving."
×
Related stories
Most recent Utah Legislature stories