Estimated read time: 2-3 minutes
SALT LAKE CITY — The Church of Jesus Christ of Latter-day Saints on Wednesday announced a $5 million donation to UNICEF, which will benefit the organization's new "No Time to Waste" campaign to fight global malnutrition.
The donation could help up to 41 million children up to the age of 5 who are currently suffering from malnutrition in 24 countries in Africa, Asia, the Caribbean, the Middle East and the Philippines, according to the church.
"We are pleased to support UNICEF'S efforts to assist children experiencing malnutrition since this program closely aligns with the church's global focus on early childhood nutrition," said Bishop L. Todd Budge, the second counselor in the Presiding Bishopric of the Church of Jesus Christ, in a statement.
"This support represents a significant new stage of our partnership, building on nine years of impact for children and investments toward lifesaving programs," said UNICEF USA President and CEO Michael J. Nyenhuis. "The time for action on child wasting is now, and together we won't stop until every child is healthy."
The donation will include materials to prevent and treat children who are suffering from malnutrition and wasting, which the church describes as "the most immediate, visible and life-threatening form of malnutrition."
"This funding comes in small increments from hard-working families and from widows who have limited incomes and from little children themselves," Sharon Eubank, director of the church's Humanitarian Services, said in a pre-recorded video. "It was given by Latter-day Saints so that mothers will have healthier pregnancies and births and they can offer therapeutic food and micronutrients to their children who might be at risk."
According to the church's announcement, the donations may also benefit children with ready-to-use therapeutic foods, thousands of women with nutrition counseling and dozens of health care workers with training to treat uncomplicated malnutrition.
Wedmesday's donation follows a $32 million donation last week to the United Nations World Food Programme to help fight the current global food crisis, the church's largest ever one-time humanitarian donation. The Church of Jesus Christ typically gives around $1 billion annually in global humanitarian efforts, according to a statement from the church.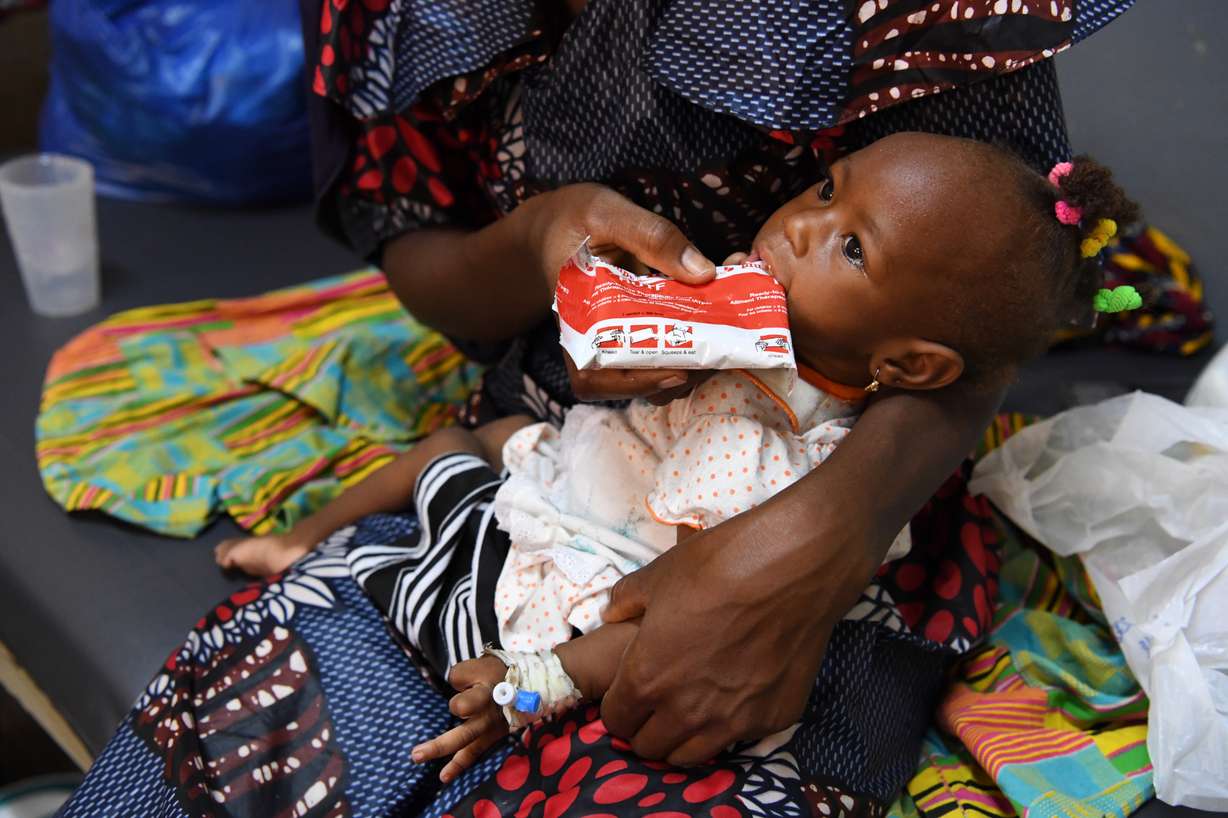 ×
Most recent The Church of Jesus Christ of Latter-day Saints stories