Estimated read time: 5-6 minutes
WEST VALLEY CITY — More than 80 birds were recently seized — and most of them euthanized — by the Utah Division of Wildlife Resources from a sanctuary for injured and homeless birds that has been operating for years in West Valley City.
DWR officials say they are trying to prevent the spread of avian influenza, also known as bird flu.
But those associated with the sanctuary say the DWR euthanized birds without testing them first, and seized some birds that are not considered protected wildlife.
"It's not an OK situation. It was not OK at all," said Danielle VanFleet, a member of the Avian Sanctuary and Protection's board of directors. "It's a frustrating situation."
In addition, on the day the birds were euthanized, the owner of the sanctuary, Richard Thomas Nowak, 56, was arrested and booked into the Salt Lake County Jail for investigation of wanton destruction of protected wildlife. As of Tuesday, however, no criminal charges have been filed against him.
Now, Nowak — who admits he's angry over how he and his rescue center have been treated over the past few months — and the sanctuary are looking to get an attorney and have their day in court.
Nowak runs a nonprofit avian rehabilitation center called Avian Sanctuary and Protection out of his home, 1232 W. Parkway Ave., which he has done for many years. In a 2018 interview with KSL-TV, Nowak admitted that he has no formal training in running a bird sanctuary and is not a veterinarian, but is self-taught and has helped over 700 birds since his sanctuary opened.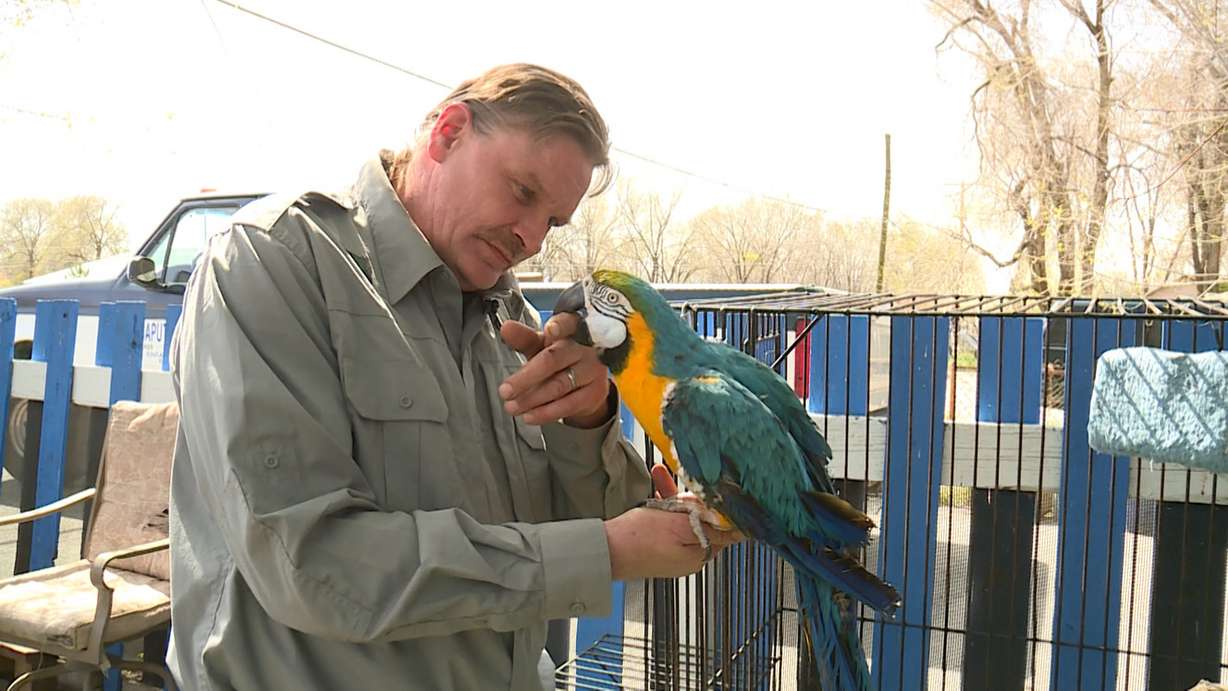 But according to wildlife officials, Nowak does not have any of the necessary permits with the DWR or U.S. Fish and Wildlife Service to rehabilitate or possess protected wildlife or federally protected migratory birds. VanFleet says he has been trying to get permits from the state for several years without success.
In December, Nowak was convicted in West Valley Justice Court of wanton destruction of protected wildlife, a class B misdemeanor. In exchange for his guilty plea, a charge of possessing protected wildlife was dismissed. Nowak was convicted of capturing and holding a sandhill crane on his property, according to court records. His plea is being held in abeyance, meaning the charge of destruction of protected wildlife will be dismissed after he completes the terms of his sentencing, which in this case was a fine.
In June, DWR investigators received a tip that Nowak had taken in more protected wildlife. While keeping surveillance on his home, investigators saw a woman drop off a box of six ducklings at Nowak's residence, according to a search warrant affidavit.
On July 22, investigators returned to his residence with a search warrant.
"A total 84 protected wild birds were seized. Seventy-three were euthanized on site to prevent the spread of avian influenza. Eleven birds were dead prior to our arrival," according to a return to the warrant.
The 84 birds seized included ducks, ducklings, pheasants, doves, a partridge, a seagull, a raven and a swallow, the warrant states.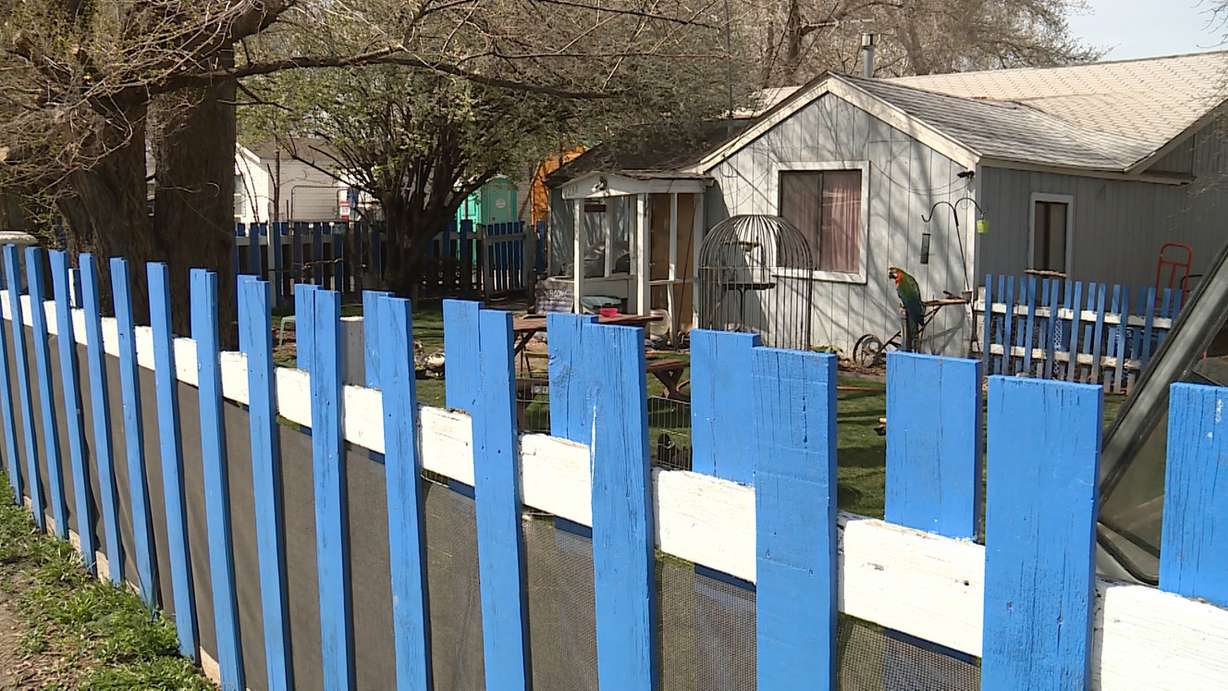 But Nowak says the allegation that 11 birds were found dead on his property is false. Both he and VanFleet also question why some of the animals seized, such as the ducklings and the pheasant, were considered protected wildlife. VanFleet said the raven wasn't even in a cage and could come and go as it pleased; it just chose to stay nearby.
According to a letter sent to Nowak from the Utah Department of Agriculture several days later on July 29, just one of the ducks seized was determined to have bird flu, and the other birds at the facility "appeared healthy."
"I do not feel that your sanctuary currently poses a risk to the surrounding area," the letter states.
VanFleet noted that for years the sanctuary has operated without problems. Lately, however, she said, "There has been a dramatic shift in the animal world."
In addition to the search warrant, VanFleet said West Valley City recently changed its ordinance that allows Nowak to run a bird sanctuary. Beginning Sept. 1, Nowak said he is only allowed to have 104 birds on his property that are under 20 inches long.
In a statement issued to KSL.com on Tuesday, the DWR confirmed that conservation officers have been investigating "a situation where an individual in West Valley City was illegally rehabilitating wild birds without the proper permits," but declined to go into further details because the investigation is still ongoing.
However, the DWR did note that a search warrant was served due to avian influenza concerns. The investigation involves several agencies working with the DWR, including the Utah Department of Agriculture, Salt Lake County Health Department, plus West Valley police and animal control.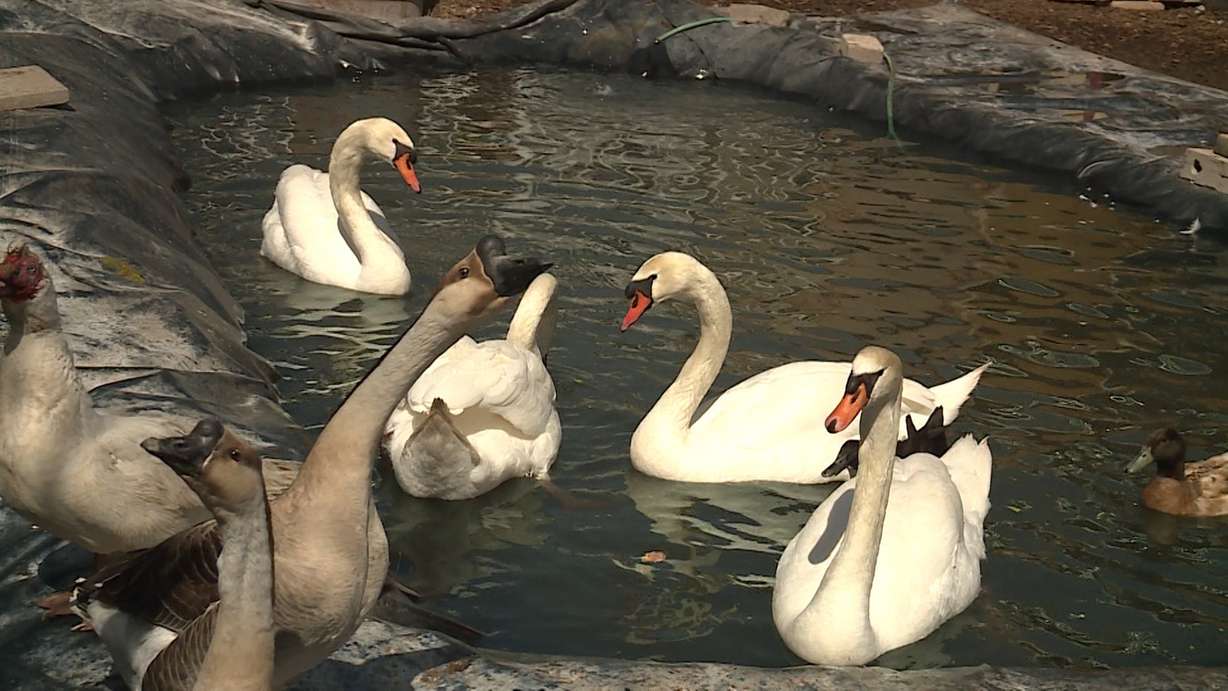 "High pathogenic avian influenza viruses are very contagious among birds and can cause rapid and high mortality in domestic birds, such as chickens, turkeys and domestic ducks. These viruses occasionally kill wild birds, as well. The most common wild birds impacted by the virus are typically waterfowl, shorebirds, raptors and scavengers, which include birds like hawks, owls, ravens and vultures," according to a prepared statement from the DWR.
"Due to avian flu concerns, DWR officers took extra precautions during the operation and wore PPE when entering the home and handling the birds."
VanFleet, however, does not believe proper protocols were followed by the state. She said investigators were recorded by people at the sanctuary and they have video as well as other documentation they hope to present in court.
Corrections: VanFleet originally stated a now-retired DWR officer would bring injured ducks to Nowak. Nowak, however, said he has not received any wildlife from DWR officials. A previous version also stated that Nowak was only allowed to have four animals on his property by Sept. 1. Nowak said the sanctuary will still be open, but he is only allowed to have 104 birds under 20 inches long under the new city ordinance.
×
Related stories
Most recent Police & Courts stories