Estimated read time: 4-5 minutes
SALT LAKE CITY — Four-year-old Jon Hochstein was patiently waiting at Primary Children's Hospital for a heart transplant. He didn't know until more than 20 years later that it came from a boy who died at the same hospital, in the same intensive care unit where he was staying.
Now, at 27, Hochstein is a graduate of Harvard Medical School and is preparing to begin his residency at Boston Children's Hospital.
"I wanted to be a doctor from the moment I had my heart transplant," the new graduate said.
At the end of his first year of medical school, Hochstein said, a reporter helped him find the donor family. Hochstein had previously tried to find them, guessing that his heart might have come from a boy he read about who died around the same time he received the heart.
Christopher Brazell had been hit by a car while walking in a school crosswalk in Wendover when he was 8 years old.
His sister, April Hough, of upstate New York, said her mother was initially leaning against donating Christopher's organs, after the accident left him brain-dead. While wandering the halls at Primary Children's, her mother saw a young boy who looked very sick and asked nurses what was wrong. Hough said she was told the boy was waiting for a heart transplant.
Hough said the stark reality of the little boy's need for a heart led to her mother deciding to donate her son's organs, but the family did not learn, at that point, that Christopher's heart went to the boy his mother had seen and asked about.
The opportunity to meet Hochstein and hear her brother's heart again, was "like running home from the playground all over again."
"Organ donation for the family of the donor is healing," she said. "As crazy as that may sound, it truly brings a sense of peace."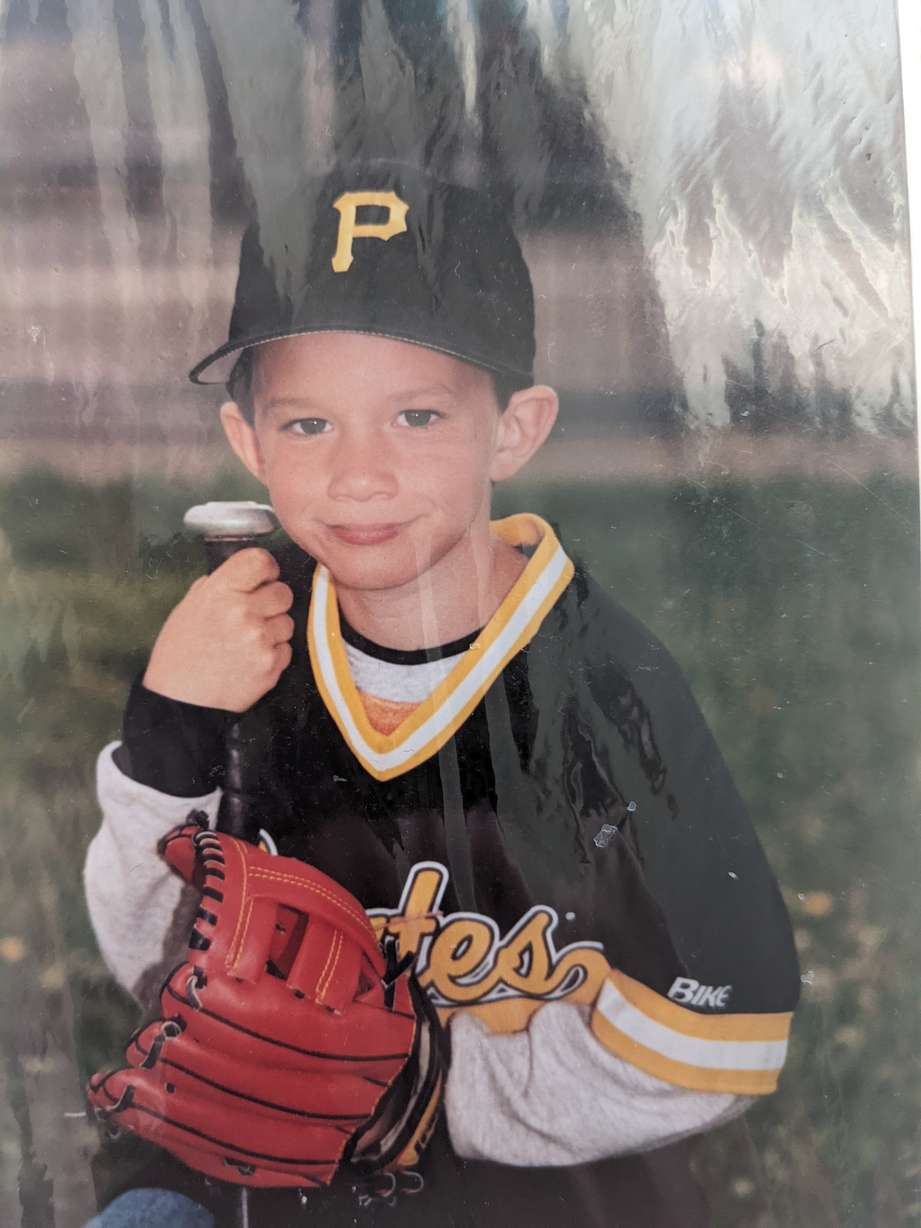 The two parties met about 21 years after Christopher died — after Hough said she had given up the idea of ever meeting the recipient. She said meeting Hochstein and seeing what he was doing with his life caused a positive change in her life — knowing Hochstein's gratitude for her brother helps their family feel like Christopher didn't die in vain.
"I don't think I've ever met such a humble person in all of my life. He just radiates humility and gratefulness," Hough said.
Katy Welkie, CEO at Intermountain Primary Children's Hospital and vice president over Intermountain Children's Health, said two families found themselves in the pediatric ICU at the same time over two decades ago and were able to help each other.
"These are the kind of unforgettable moments in our hospital that we as caregivers cherish," Welkie said.
She was the ICU nursing director at the time, and said they are always touched by families who decide to give the "gift of life" through organ donation.
Rose Linsler, the nurse assigned to care for young Hochstein when he had been so sick, is now an Intermountain Life Flight Nurse. She said the entire pediatric ICU staff knew Hochstein and loved him, and hoped that he would eventually get a new heart.
Hochstein said he has few memories from that time and many come from stories he was told, but one is proposing to Linsler with a plastic ring. He also remembers interacting with the phlebotomists and shooting at them with a dart gun, and riding a bike down the hospital hallway.
Linsler said the day they lost Christopher, Hochstein had been getting sicker and it was unknown whether he would survive the night. She said there were a lot of coincidences that day, one of them being that Christopher's heart was a perfect match for their then-4-year-old patient.
"I continue to share this story with people all the time, and never without goose bumps and occasionally, a few tears, because it demonstrates hope and it reminds us of the positive outcomes of organ donation," Linsler said.
She thanked Hochstein's mom for allowing her to be a part of the family through their hard time. She said she stays in contact with Hochstein and still jokes that he is her fiance.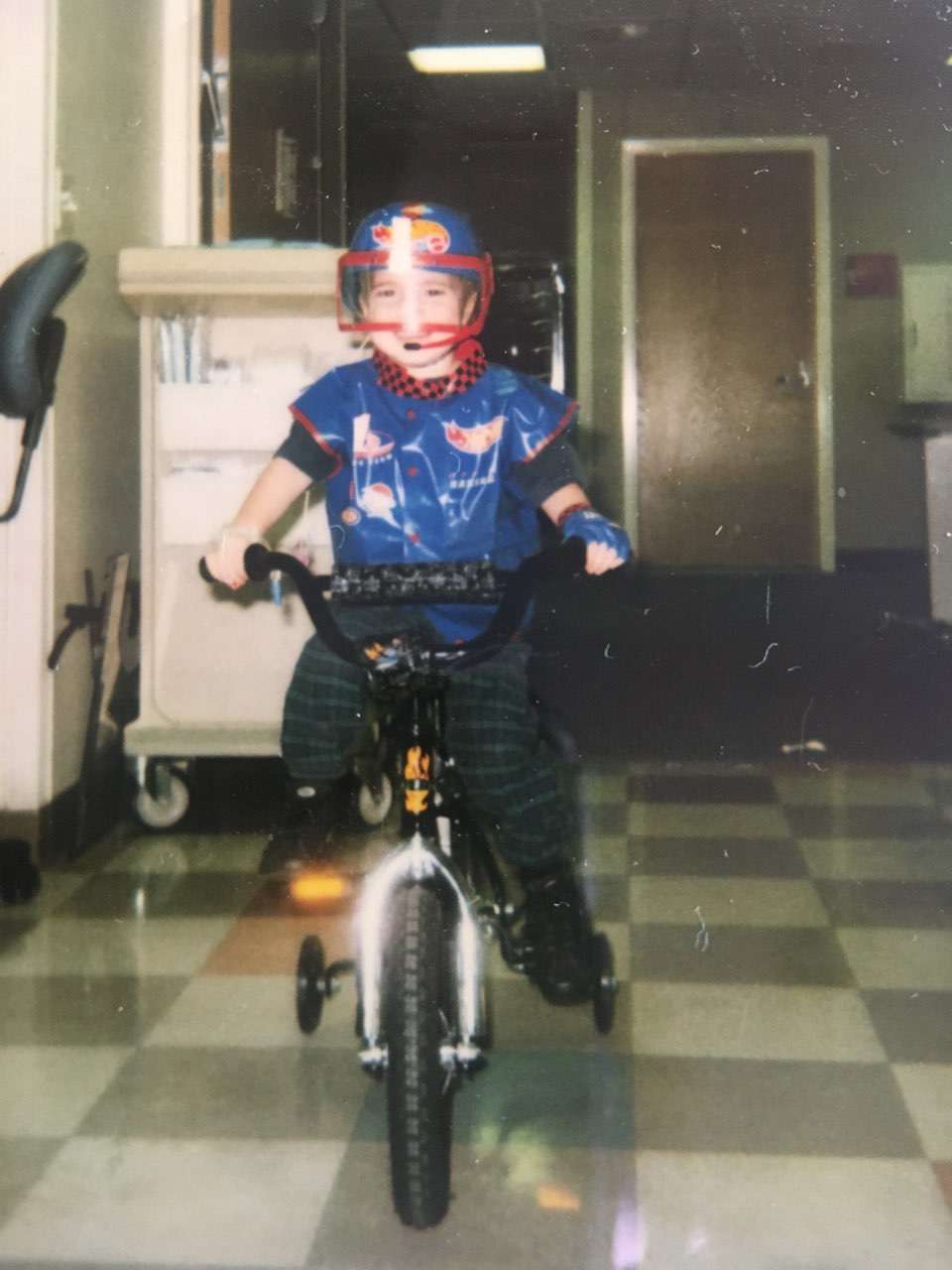 David and Barb Hochstein, Jon Hochstein's parents, expressed gratitude for Christopher's family and said they think about his family every day. They said that they were praying that if something unfortunate did happen to someone, that the family would make the decision to donate organs that could help their son stay alive. David Hochstein said, too often, organs that could be donated are not.
"Not many days go by where we don't think of that tragedy," he said. "And even after we got Jon back home, it was a melancholy time at times, because we thought of, as holidays had gone by, how the donor family had an empty place at their table. And that's a sobering thought."
He said that the tragedy in Christopher Brazell's family allowed their son to have an incredible second chance at life — one Jon Hochstein hasn't taken for granted.
×
Photos
Related stories
Most recent Uplifting stories