Estimated read time: 4-5 minutes
While many people were dealing with death in their families and communities during the COVID pandemic, interest in giving the gift of life through living donor organ transplants was on the rise.
"In transplant, we talk about this a lot because the number of anonymous non-directed donors who are coming forward right now is unprecedented," said Talia Baker, MD, Chief of the Division of Transplantation and Advanced Hepatobiliary Surgery at University of Utah Health. "I believe this may be a reaction to a really deep look into who we are and what we care about as a society that came out of COVID."
Baker joined the team at the U of U Health in October 2021 with some specific goals in mind for the transplantation program she will lead into the future. "I think one of the big things that really drew me to University of Utah was the opportunity for growth in living donation, both in livers and kidneys," Baker said.
She is eager to change the focus toward options for living donation. "I want to completely flip the discussion and say upfront, 'let's talk living donation.' My belief is that everybody has a living donor, it is just a matter of helping them understand where they (the patient) can potentially find one," Baker said.
A healthy adult does not need both kidneys they are born with to ensure waste is removed from their body and their metabolism is regulated. After donating a kidney to a patient, the remaining organ will take on the work that both did before the surgery.
The kidney transplant program at U of U Health has traditionally had excellent outcomes. Last year, more than 200 kidney transplants were performed. Over two-thirds of those transplants used deceased donor organs while less than a third involved living donor organs. "I would like to see that number change so that soon, we are doing the majority as living donors because living donation offers the best chance for optimal long-term outcomes for our patients," Baker said.
Growing and developing a strong living kidney donor program will be both challenging and exciting, according to Baker. "There are opportunities for not only finding a living donor but more importantly finding an optimal living donor through paired donation or swaps."
Baker highlighted the university's involvement in several national programs that allow patients and their doctors to bring a donor forward who has an incompatible blood-type or antibody differences with the transplant patient. But the donor still wants to be involved in saving a life. So, participants find and make a swap for a donor who can offer the best chance for surgical and immunological success. It is a win for everyone involved, according to Baker.
Baker's career as a transplant surgeon—most recently at the University of Chicago—has been focused on living donor liver transplantation. It is another area where she envisions the potential for incredible growth at U of U Health.
"I really want to make sure that, upfront, as we meet these patients, we are really educating them about the potential for living donation. We are going to revamp the living donor liver program so that we focus on every patient coming to us to find an optimal graft," Baker said.
Living liver donation is possible because the liver is the only organ that can regenerate itself. A healthy adult can donate a portion or graft from their liver to a child or another adult who needs a transplant. A living donor's liver will almost fully regrow within four months after the graft is removed and regain full function.
Growing the living donor program for both kidneys and livers also offers exceptional opportunities for research and education at a teaching hospital like U of U Health. It is an exciting prospect for Baker.
"The people who came before us kind of established what this program is, what the potential for transplantation is, but we need to figure out what the next thing is that we are going to be able to do with it. Personally, I think that is the fun part, but also the privilege of being a transplant surgeon," Baker said.
Medical students and residents have already taught Baker a lot about how to use social media to find and recruit living donors.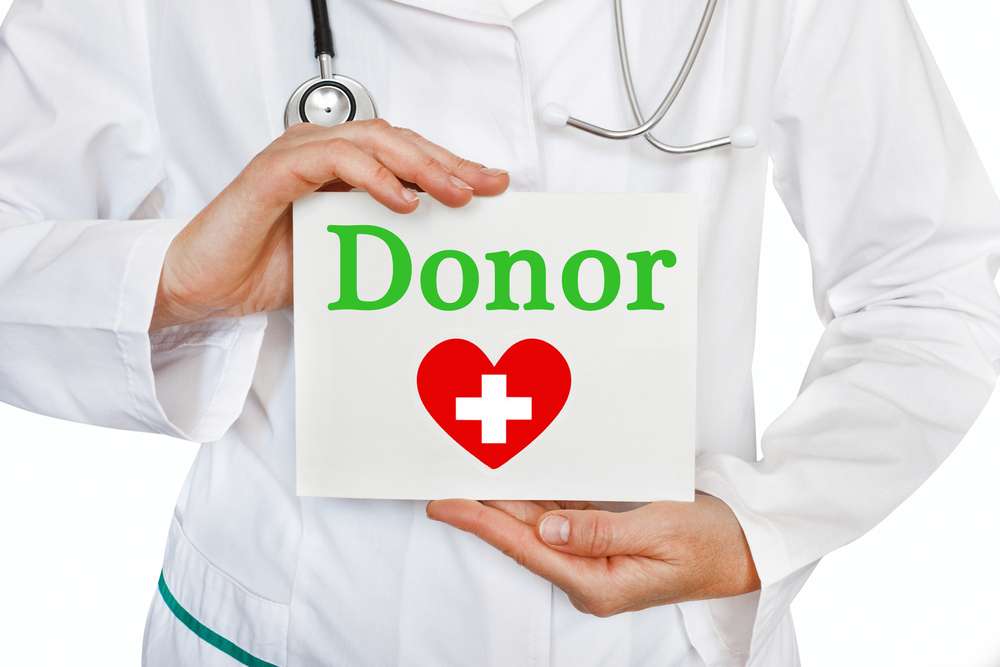 Promoting and prioritizing the lifesaving benefits of living organ donation will take the commitment and efforts of everyone involved. Baker is inspired by what she sees in the larger community served by the U of U Health transplant program.
Baker said, "One of the things I think is really remarkable about this region of the country is this is a really giving and kind community." In other words, people with healthy kidneys and livers are ready and willing to consider being a hero by being a living donor.
×