Estimated read time: 2-3 minutes
YELLOWSTONE NATIONAL PARK — Relentless rainfall and heavy spring snow melt combined to produce historic flooding throughout Yellowstone National Park and much of Montana last week.
The devastation caused by the flood was enough to isolate some communities and completely close Yellowstone National Park, part of which will finally reopen on Wednesday.
As affected communities reel from damaged caused to homes, roadways and businesses, the human toll is gradually coming into relief. But as humanity grapples with the aftermath of what has been called a once-in-a-thousand-year flood event, how are the park's wildlife coping?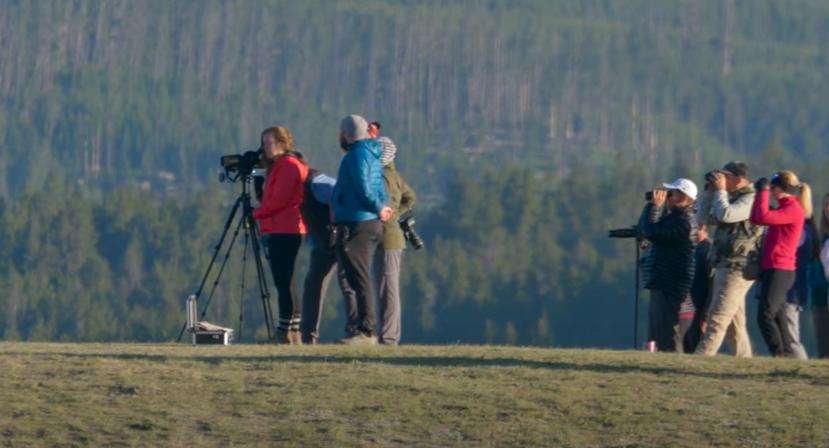 The park's wild, free-roaming animals are, after all, one of the primary reasons people travel from all over the globe to visit Yellowstone, hoping to catch a glimpse of the park's resident bears, wolves, bison and/or elk. Many people have expressed concern that recent flooding in and around the park may have had a negative — if not devastating — impact on the park's iconic animal residents.
One visitor at the park, perhaps drawing on imagery from the story of Noah's ark, reported seeing a bunch of empty cattle trucks heading to the park, and expressed hope that they were on their way to save the park's wildlife in a recent social media post. This post illustrates the special place Yellowstone's wildlife has won in the hearts of Yellowstone National Park's admirers and the concern that many have expressed for their welfare following the historic flooding and closure of the park.
In response to these and other concerns, Yellowstone senior park biologist Doug Smith assured — in interviews with the Cowboy State Daily and Vox — that an evacuation of the park's wildlife is neither planned nor necessary. He adds that while there are a number of animals that will likely be negatively impacted in the short term, the park's wildlife is well-adapted to natural phenomena like flooding, and many are likely to even see some benefits.
This singular event is not a significant threat to the park's wildlife, according to Smith. The greater concern is the increasing frequency of extreme weather events as a result of a rapidly changing climate. Over time, there is concern that the park's wildlife could be pushed past its limits as the ratio of "bad years" increases the strain on wildlife and people.
This video explains the animals that would be adversely affected. It also explains how the flooding and closure of the park are likely to benefit to Yellowstone's wildlife.
×
Photos
Most recent The West stories